"Ready, set, go!" New York's Chinese community kicks off 2-year countdown to Beijing 2022 with a flash mob
|
Xinhua
|
Published:2020-01-22 15:12:03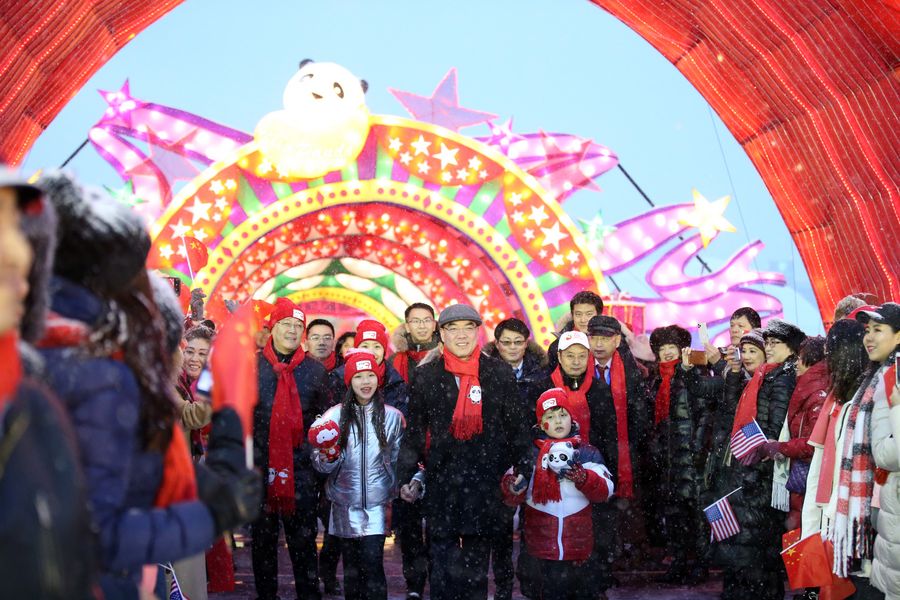 1,000 people participate in a flash mob during the "Chinese Lantern, Highlight 2022" Cultural Day for Beijing 2022 in New York City on Jan. 18, 2020. (All photos by Xinhua photographer Qin Lang)
NEW YORK, Jan. 18 (Xinhua) -- A thousand people from the Chinese community in New York gathered at the "Hello Panda Festival" site neighboring Citi Field in Queens on Saturday evening, forming a flash mob to celebrate the Beijing Winter Olympics.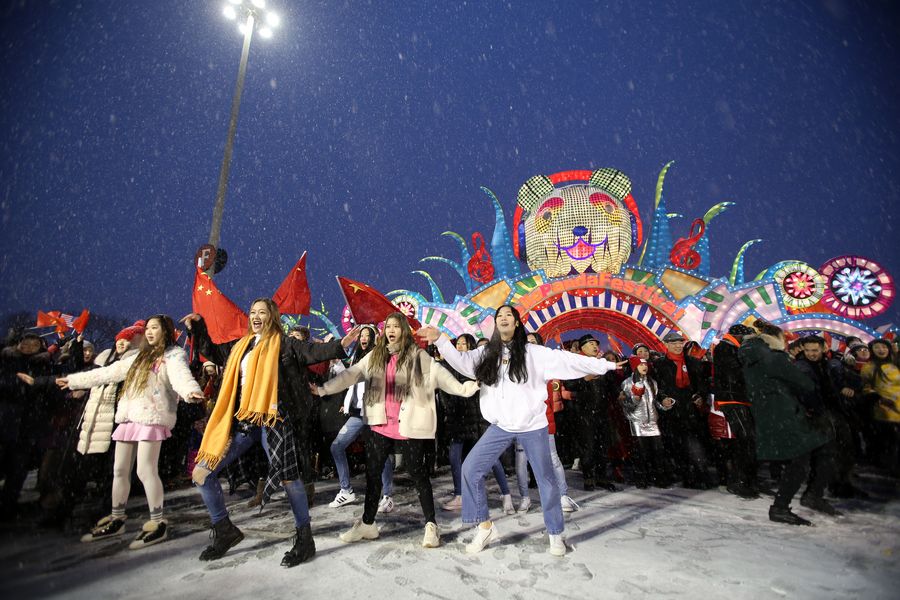 The large scale flash mob was the opening ceremony of the "Chinese Lantern, Highlight 2022" Cultural Day for the Beijing Winter Olympics.
In heavy snow fall, Huang Ping, the Chinese consul general in New York, stood in the front of the cheering crowd, holding the hands of Bing Dwen Dwen, the mascot of the Beijing Winter Olympics, and Shuey Rhon Rhon, the mascot of the Beijing Winter Paralympics.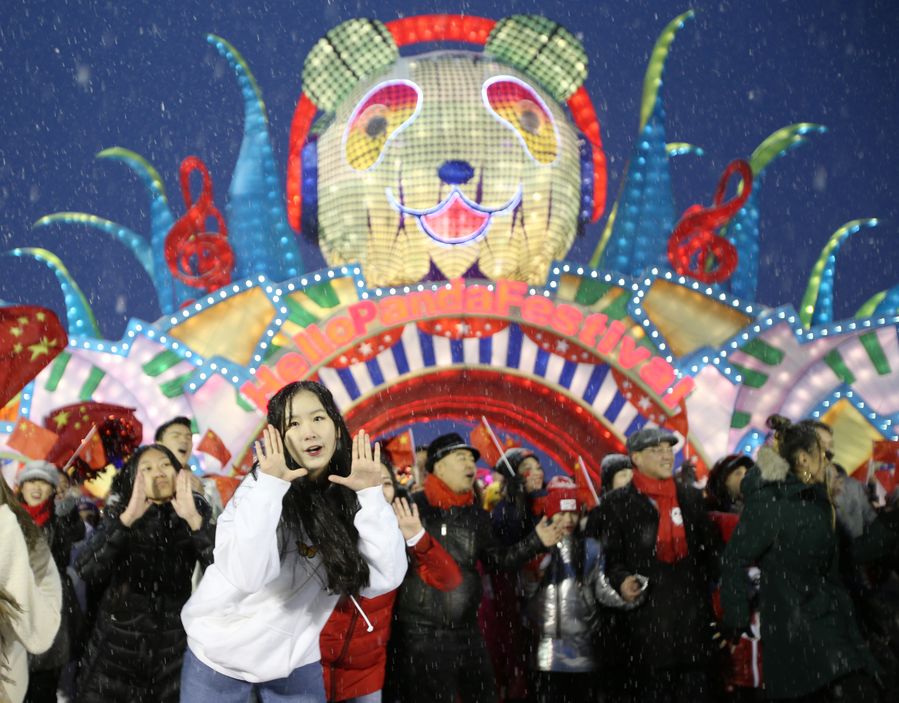 After singing and dancing, the crowd cheered together, "2022, Welcome to Beijing."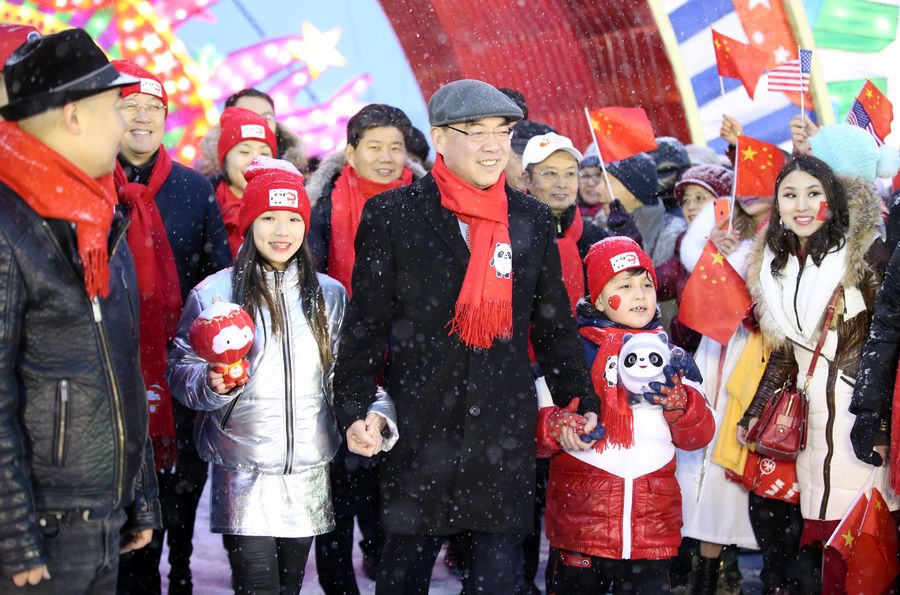 Huang Ping told media on site, "All of us wish the Beijing Winter Olympics success! Beijing will be the only city in the world to host both the Summer and Winter Olympics. People will see not only the rapid upgrading of Beijing, but also a more open and tolerant China."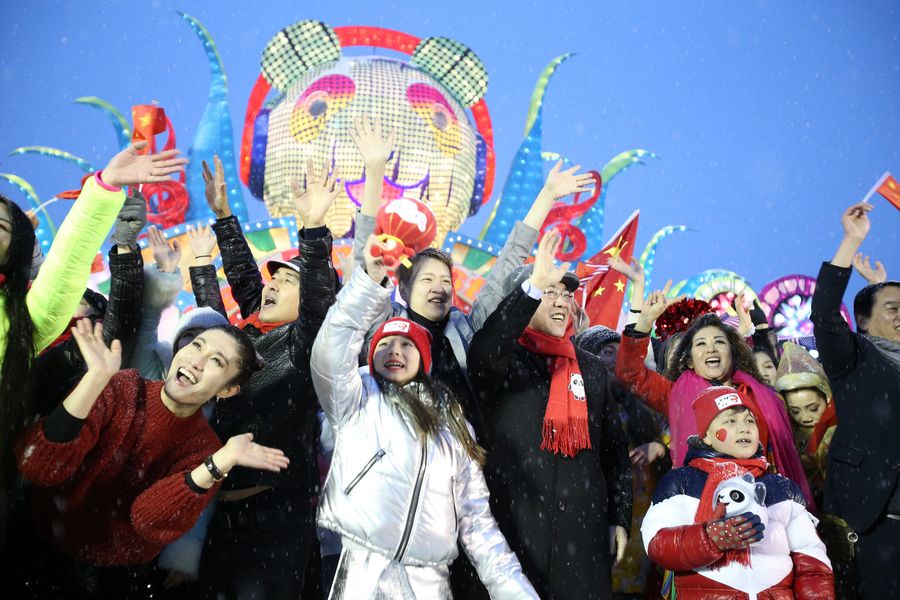 During the festivities, the theme video of the Beijing Winter Olympics was played. Artists from China and the United States performed while several American celebrities also attended the evening party.