Shenyang is covered with snow, and it is a great time to enjoy winter tourism in Shenbei New District. In order to embrace Beijing 2022 Olympic Winter Games, Shenbei New District has been integrating its competitive resources to launch a variety of featured projects of "Ice & Snow + Hot Springs" represented by Guaipo International Ski Resort, Guaipo Siberian Tiger Park, Beitang Hot Spring, Qinghe Peninsula Hot Spring and Daomeng Leisure Town--the rice culture theme park, adding unique charm to a series of winter tourism activities in Shenbei New District.
Tourism has always been one of the three leading industries in Shenbei New District. The district is rich in hot spring resources. At present, the explored hot spring resources has covered 360 square kilometers, accounting for more than 40% of the area. Up to now, six hot spring wells have been explored with water temperature above 70 degrees Celsius.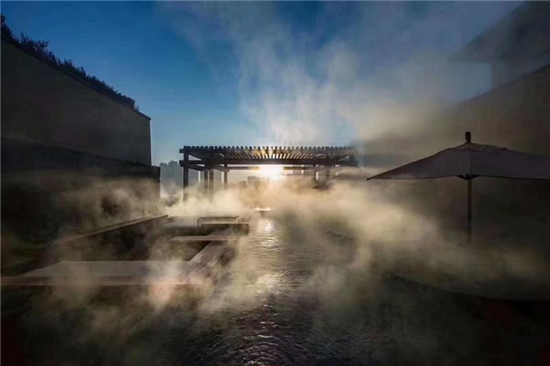 Outdoor Hot Springs Area [Photo via Shenyang Qinghe Peninsula Hot Spring Resort]
Shenbei New District will take advantage of the unique core resources of hot springs to develop featured industry of hot springs plus wellness, and explore business patterns including "hot springs + real estate", "hot springs + exploration", "hot springs + tourism", etc., supporting the development of "hot springs +" and fulfilling the integrated development of various industries.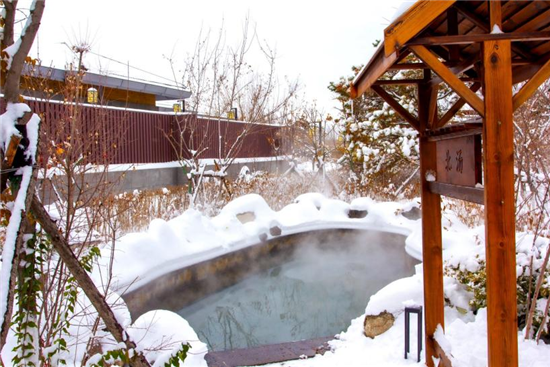 Outdoor Hot Springs Area [Photo via Beitang Hot Spring Holiday Resort]
The friendly and hospitable locals in Shenbei New District will promote the development of the hot spring wellness industry with actions and quality services. Friends from both inside and outside Liaoning Province are welcome to visit Shenbei New District and embrace the Winter Olympics.