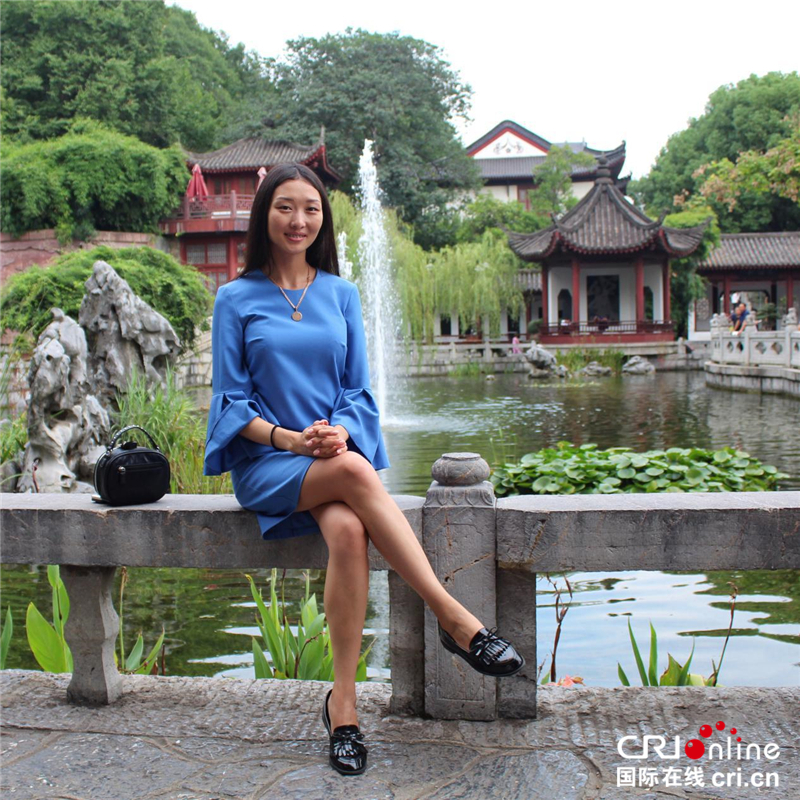 Dara is at Yellow Crane Tower [Photo by Zhang Yongliang]
  In the evening of September 15th, the 17th Wuhan international tourism festival, 2018 opened at the zhiyinhao pier. As a member of the visiting group of international tourism experts, I was invited to attend the opening ceremony. The three-day trip of Wuhan officially began on the bank of the Yangtze River.
  This is my first time to come to Wuhan. On the way from the airport to the hotel, I found that many places were building roads and buildings. No wonder slogan of city image is 'Wuhan is different every day'. In Wuhan, modern buildings, old buildings and natural scenery blend into each other perfectly without any sense of conflict.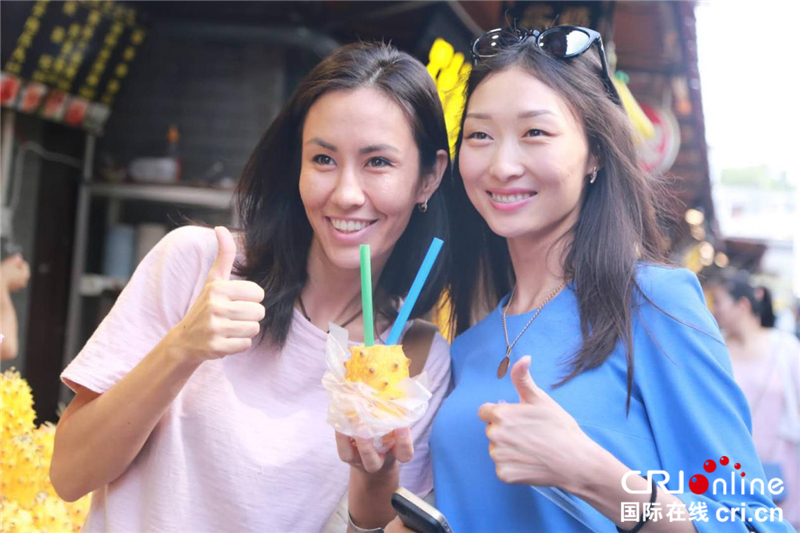 Dara (on the right) and kazakhstan tourist Dinara in Hubu Alley [Photo by Yang Mengdie]
  In the evening of September 15th, we went to see the drifting multi-dimensional drama of zhiyinhao. The scene was full of old charm and the actors were excellent, which gave me the illusion that I had strayed into the shooting scene of old films. Personally, I like the customs and lifestyles of people at the beginning of the last century, as well as their clothes and life attitudes. Therefore, I was deeply impressed by the drama of zhiyinhao.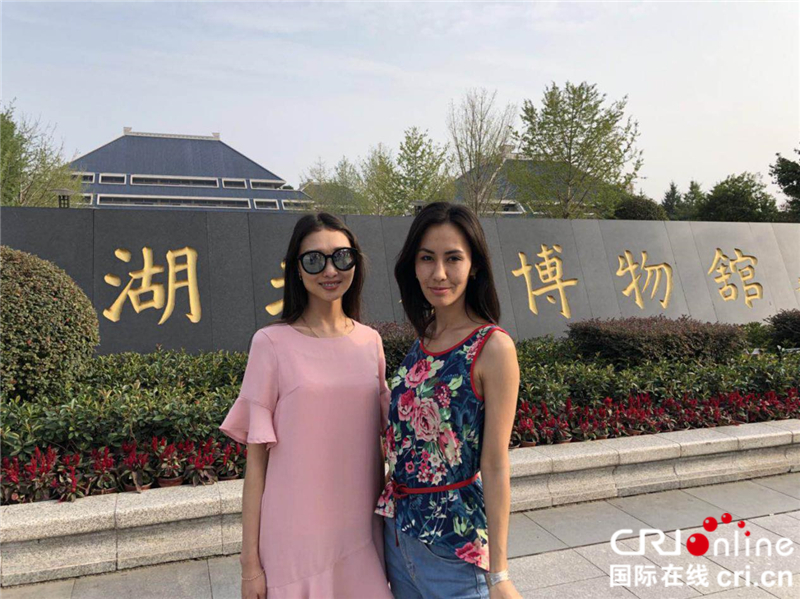 Dara (on the left) and kazakhstan tourist Dinara at Hubei Provincial Museum [Photo by Ai Tao]
  In the morning of September 16th, I learned a lot about modern Wuhan and its tourist attractions in the Greenland Center. In the afternoon, we arrived at Hubei Provincial Museum, where I learned the profound history and culture of Hubei. In the evening, we watched a beautiful light show In the Italian fashion street of Guanggu. I noticed 'MADE IN CHINA' video. We all know that China's economy has been developing rapidly in recent years.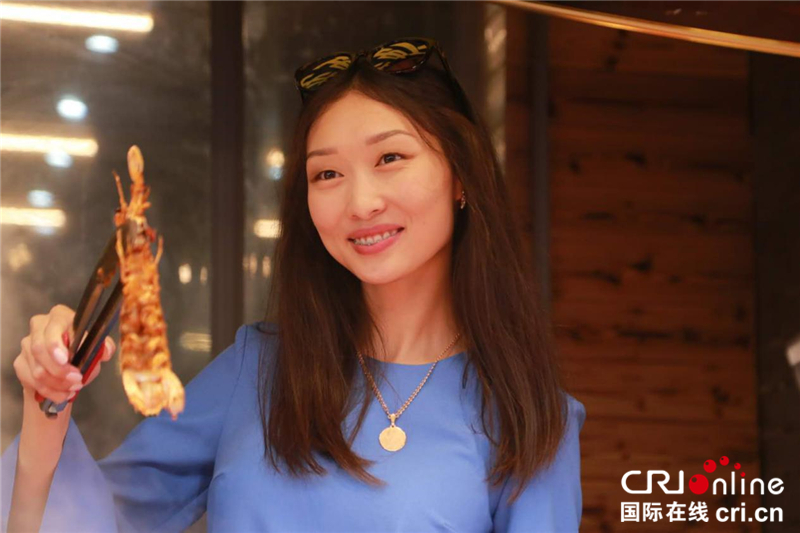 Dara is at Hubu Alley [Photo by Yang Mengdie]
  On September 17th, we started our day with a special breakfast in Wuhan. Delicious Regan noodles, Fried dumplings, steamed dumplings, Doupi... Hubu Alley is really 'foodie' heaven! For the first time, I tasted different desserts such as firethorn fruit and peach slices cake. During these three days, I found a lot of delicious food that I had never eaten before. Although some dishes were spicy to me, they were still very delicious. In the afternoon, we visited Yellow Crane Tower, which is known as 'the most beautiful place in the world'.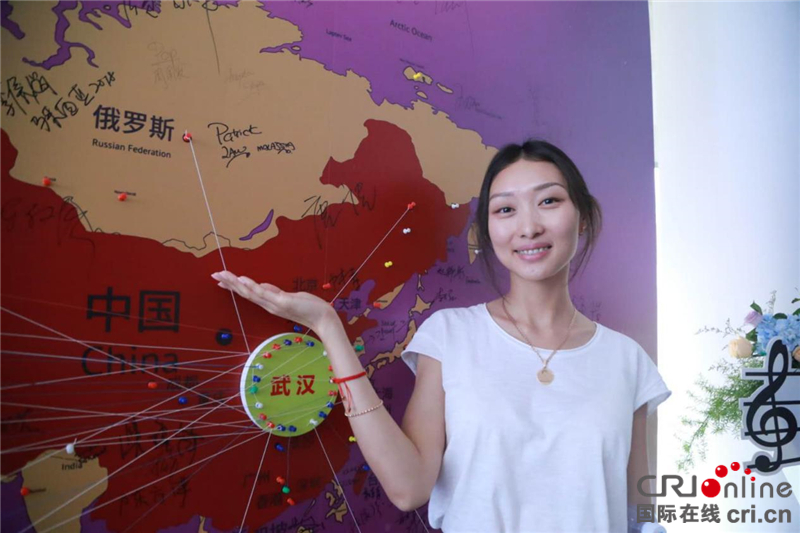 Dara is at Greenland Center [Photo by Yang Mengdie]
  I would like to express my thanks to the organizer for inviting me to participate in this event. I would like to thank all the staff for their help and care. During these days, I have met many friends from different countries. We will keep in touch and introduce the beautiful Wuhan to people in my country. Wuhan has given me a good memory, I will come here again! (Translator: Cheng Xi)