I like traveling very much, it makes me out of the comfortable zone of myself, making me far away from the pressure of life. Meanwhile, it changes my attitude towards life. I would love to take a trip to the city with profound history, and beautiful environment. I really love China, and I have been to lots of special cities in China. I felt so appreciate as I was formed that I'm invited to take part in the activity of World 'Tourism Experts' in Wuhan. So I got on the train to Wuhan on September 15th, looking forward the journey.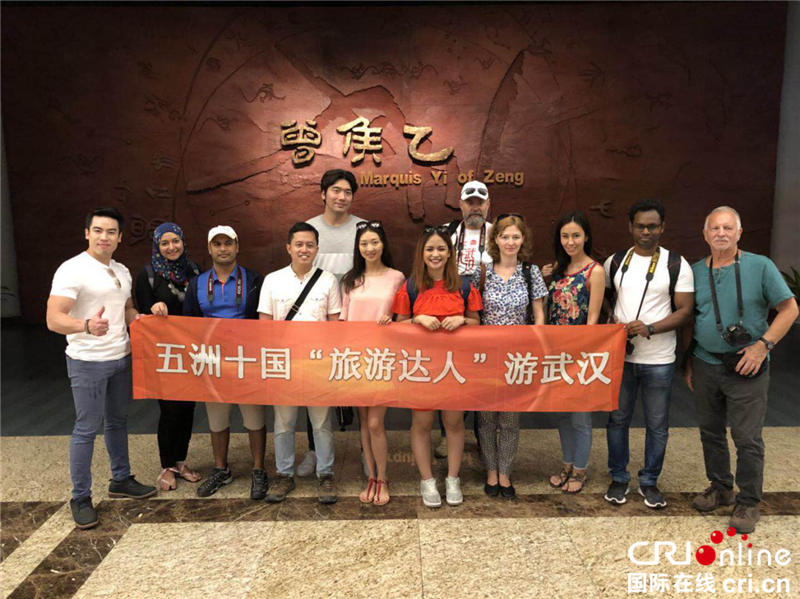 World 'tourism experts' visit Wuhan Provincial Museum [Photo by Yang Mengdie]
In three-days journey, Zhiyinhao cruise left the deepest impression on me. In the evening of September 15th, the 17th Wuhan international tourism festival, 2018 was held at Zhiyinhao pier. With such a high standard, the opening ceremony shows the strong confidence of promoting Wuhan tourism resource. In my opinion, it not only a magnificent opening ceremony, but also a creative Wuhan show.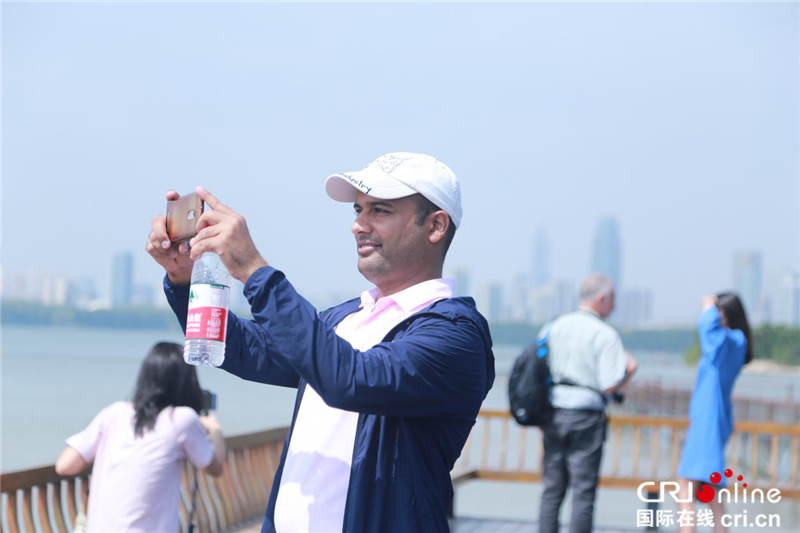 Nepali tourism expert, Sanjev Dhakal takes picture of Donghu scenery [Photo by Yang Mengdie]
After opening ceremony, we aboard Zhiyinhao cruise, a rebound cruise by the history of Republic of China era. It is almost like going back in time, people in the cruise felt stepping back to old Wuhan. The actors and actresses with gowns and cheongsams, the newspaper boy, all of them were playing the story of Republic of China era. Audiences only can know the plots of story while they were walking to see. All the staff in the cruise are what they used to be, while still made me feel refreshing. In the evening, we enjoyed a sightseeing tour of Yangtze River by Zhiyinhao cruise, the high-rise buildings and neon lights along the river formed a grand picture, which was unfolding in front of me, exhibiting a busting city image to the tourists from all over the world as well. With cool breeze and bright moonlight, I enjoyed myself so much as to forget to leave. This kind of culture creativity made me surprised, 'tourism innovation' is an outstanding name card of Wuhan.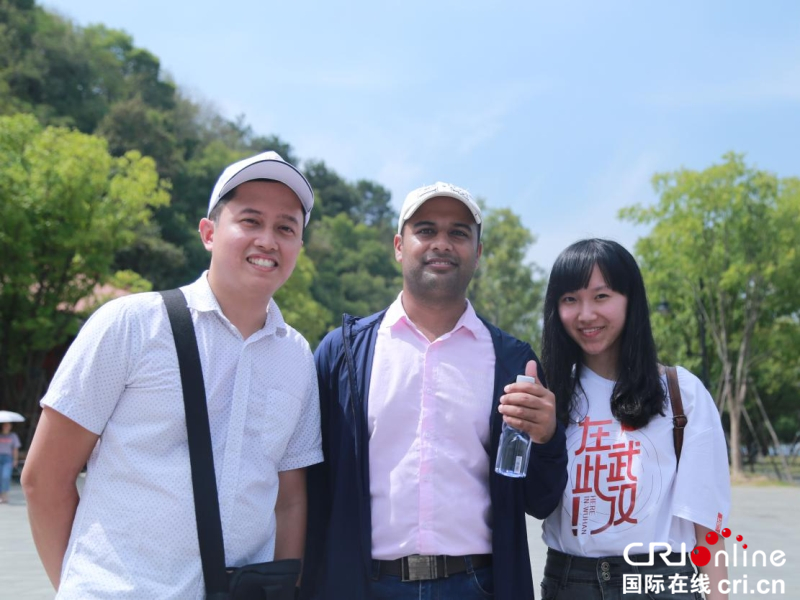 Sanjev Dhakal(in the middle) is taking a group photo with other attendances [Photo by Yang Mengdie]
In the afternoon of September 16th, I visited Hubei Provincial Museum. Before I came here, I had learned that there is a treasure of the museum, Chime of Marquis Yi of Zeng. And the unearth of it is an archaeological shock in the world. It's rare to witness such a beautiful instrument and such a magnificent brand in world cultural history. The antiques here shook me so much, since they are representatives of profound culture of Wuhan.
At last, I want to tell the tourist from all over the world, Wuhan is a city that makes you long for more. I'm considering come here again, and also looking forward reunion with Wuhan.
(Author: Sanjev Dhakal, Nepali tourism expert Translator: Chen Mengnan)