In order to celebrate China's 40th anniversary of the reform and opening-up and praise Henan's achievements in the past 40 years, CRI Online Henan Channel has presented photo reports of Henan themed on "beautiful central plains and finding an international Henan" and this episode is focused on Shaolin culture.
In foreign countries, the Chinese people are linked with Chinese Kungfu and Chinese Kungfu is linked with Shaolin culture. Shaolin culture is not only a culturally-loaded word but a beautiful name card of China.
Shaolin culture is representative of China's Kungfu culture and has been blooming in China with its long history and deep cultural connotations. It has also become an asset of the globe, spreading in different countries and regions.
Recently, Henan Tourism Bureau has organized a tourism promotion activity themed on Kungfu in Moscow. The activity witnessed the foundation of Zhengzhou Shaolin Kungfu Tourism Promotion Center. Shaolin Kungfu has won more and more foreign followers.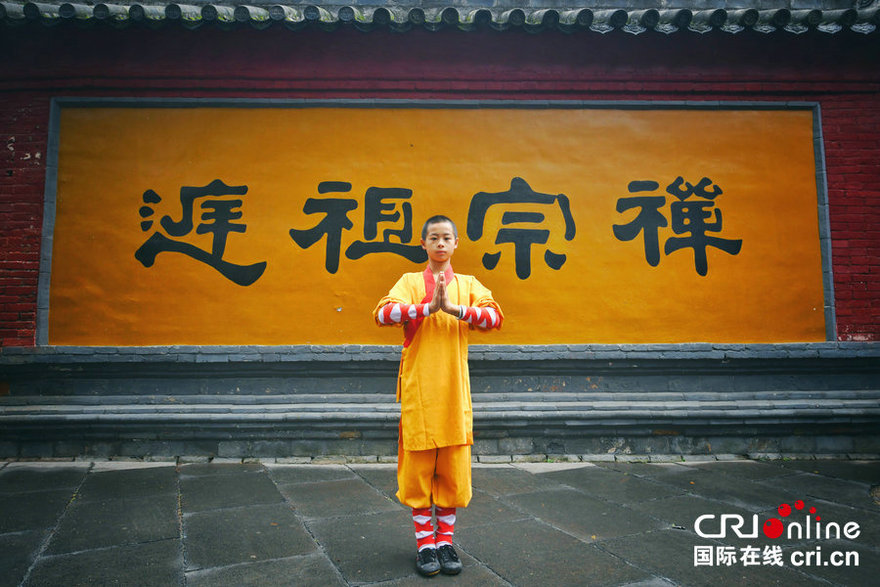 The Forefathers of Buddhism(Photo by Fu Rui)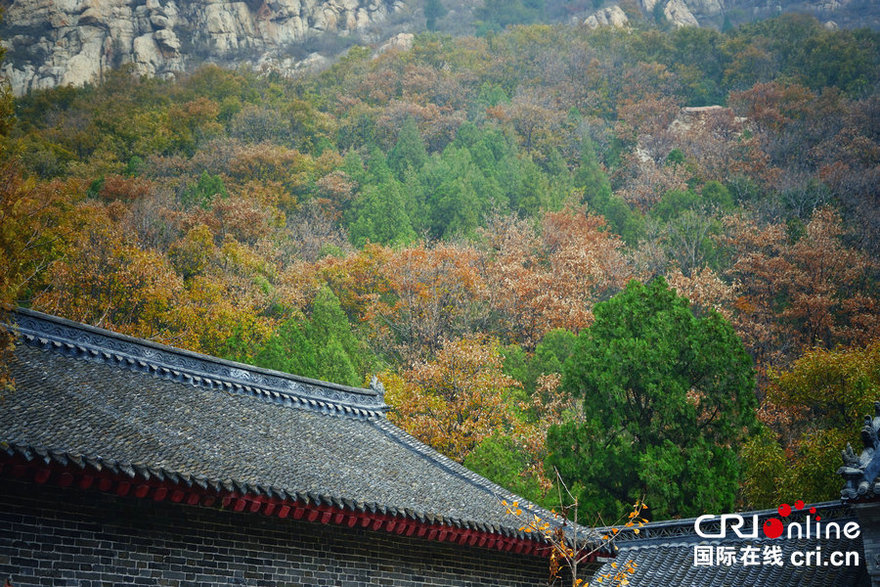 Mount Song in early winter(Photo by Fu Rui)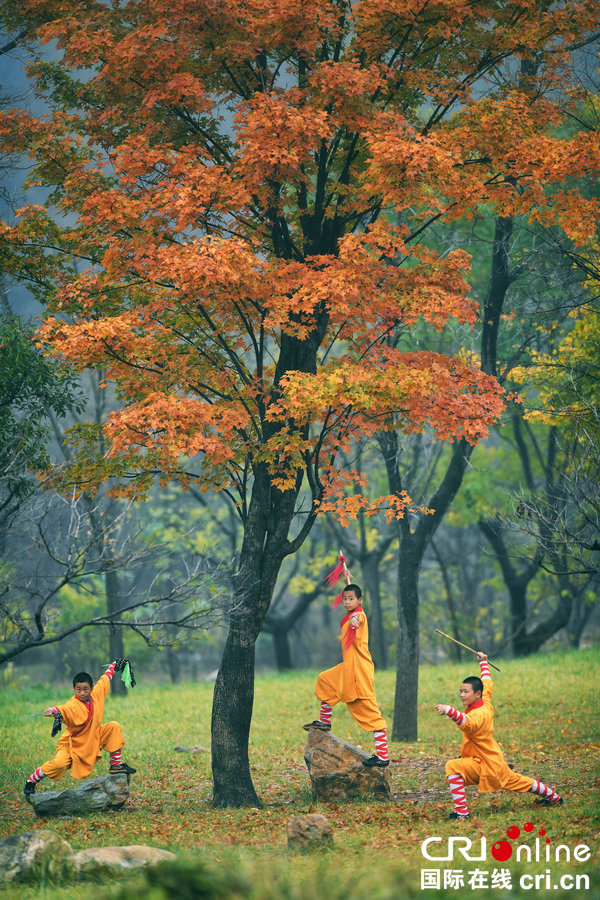 Maple leaves combined with Kungfu(Photo by Fu Rui)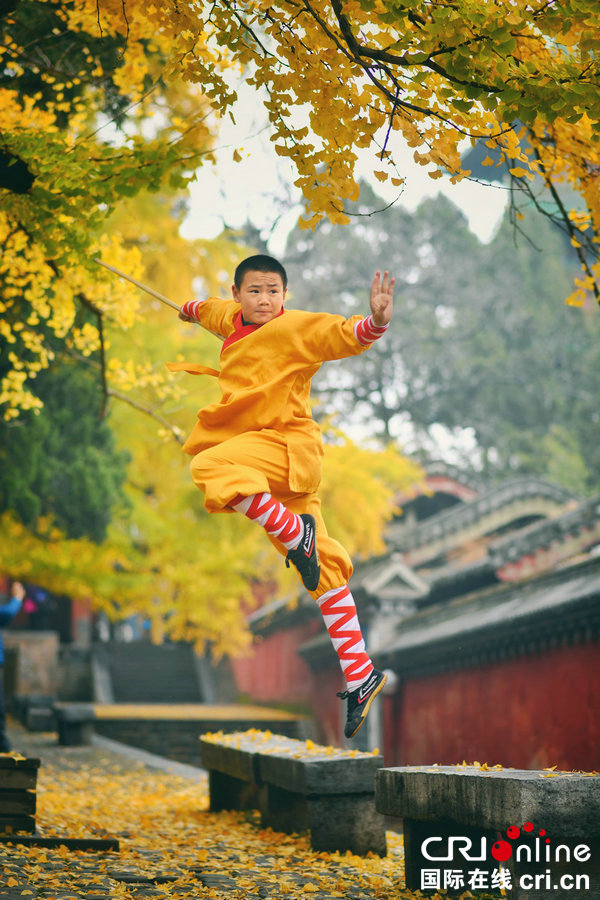 Fabulous Shaolin Kungfu(Photo by Fu Rui)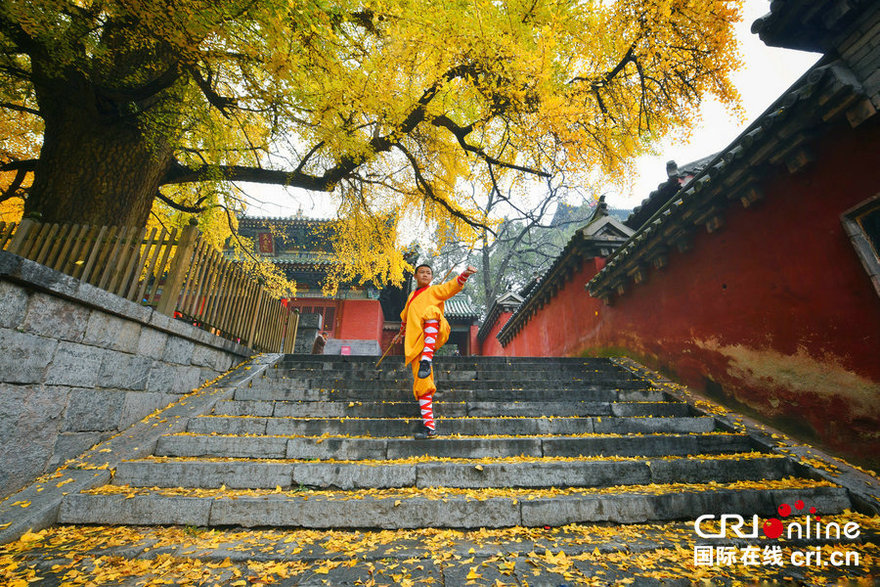 The ginkgo tree in Shaolin Temple has thousands of years of history(Photo by Fu Rui)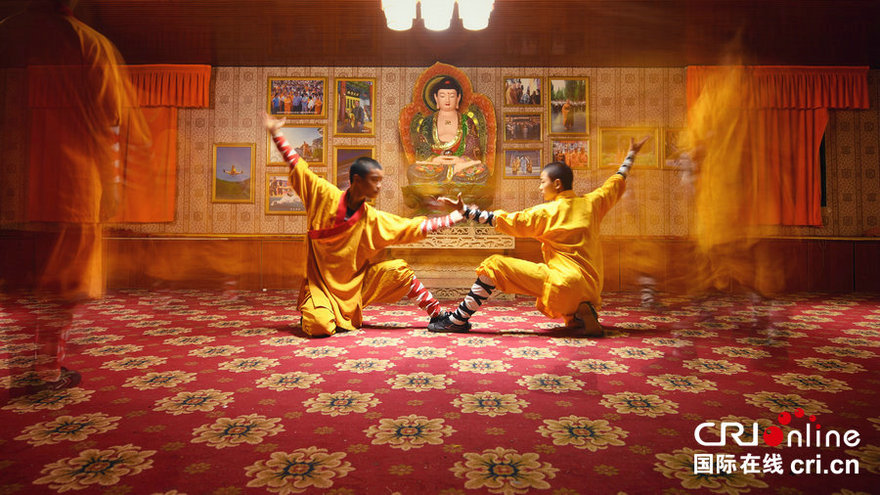 Shaolin Kungfu(Photo by Fu Rui)