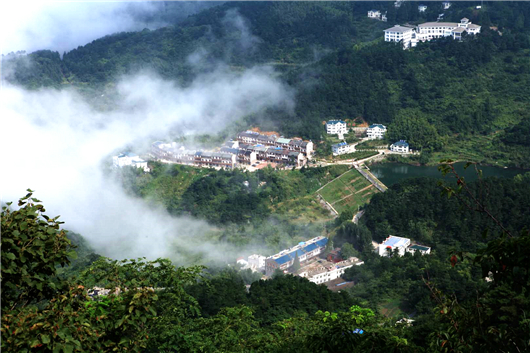 The beautiful scenery of Mt. Turtle [Photo by Qiu Dongxu]
May 19 marked the ninth China Tourism Day. On that day, Mt. Turtle scenic spot in Macheng City, Hubei Province held an activity with the theme of 'China Tourism Day, Visit Mt. Turtle'.
From May 18 to 20, 2019, the scenic spot provided three kinds of discounts. Firstly, all tourists visiting the scenic spot can enjoy a half-price discount, and if tourists buy one-way tickets for ropeway, then they can enjoy round-trip preference. Second, if the tourists show the front desk their highway tax receipts for ticket purchase, then one tourist in each car can receive a free ticket to the scenic spot, and they can also enjoy a discount with the same price of the highway tax if they live in Mt. Turtle hotel (one standard room for each car). Furthermore, tourists who spend more than 300 RMB for food (except drinks) in Mt. Turtle hotel will enjoy a 21% discount. Only walk-ins to the scenic spot can enjoy the three discounts, and each discount can only be used once.
Mt. Turtle, a 4A scenic spot in China, is located in the central area of Huanggang Dabieshan Geo-park. Covering an area of 73.8 square kilometers, it has attracted many tourists by wonderful natural landscape and different sceneries in different season.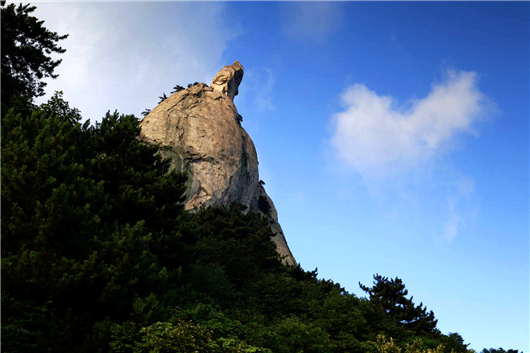 The "head" of the "turtle" [Photo by Qiu Dongxu]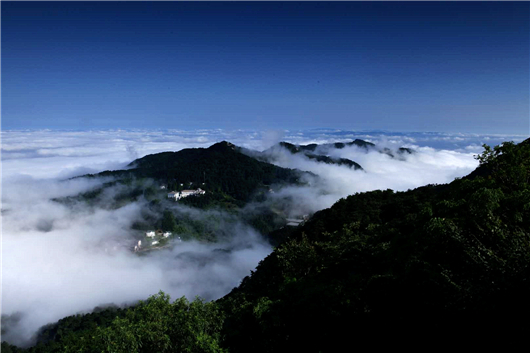 The mountain is shrouded by clouds [Photo by Qiu Dongxu]