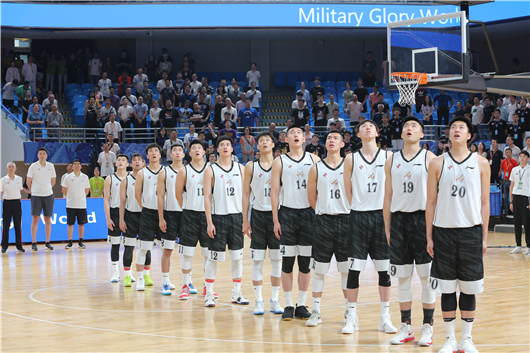 The members of the Bayi Rockets (photo/Cui Kai)
Recently, Men's Basketball Test Event of the 7th CISM World Games and 2019 Wuhan International Basketball Invitational Tournament kicked off at Hongshan gymnasium in Wuhan, Hubei province. In the event, a total of eight teams were divided into group A and B for single round match. The Bayi Rockets, the Lithuania's Palanga Coors Club team, the Qatar's National Team and the USA All Star were in group A; while four CUBA men's basketball teams from colleges in Hubei province were in group B.
In March, 2018, the Hubei Provincial Sports Bureau began to maintain its main building and construct a new training hall with the reconstruction area of 14,800 square meters and the newly constructed area of 11,200 square meters. The refreshed gymnasium consists of the outfield area, basketball court of the main venue, press conference hall, athletes' lounge, doping control room, audience area, and newly-built training hall.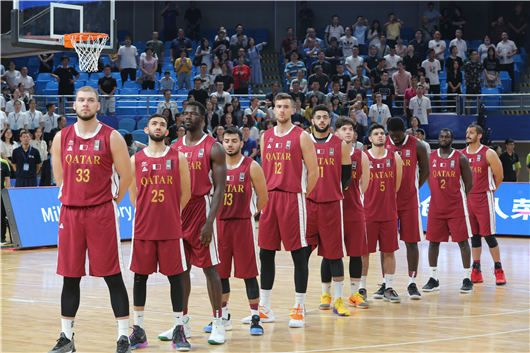 The athletes of the Qatar's National Team (photo/Cui Kai)
At present, 5G equipment has been in place in the hall, so audience who cannot be on the spot can watch the game in high definition and enjoy the convenience brought by high-speed network at home. At the same time, the venue has been fully covered with WIFI access, enabling people to surf the Internet anytime and anywhere.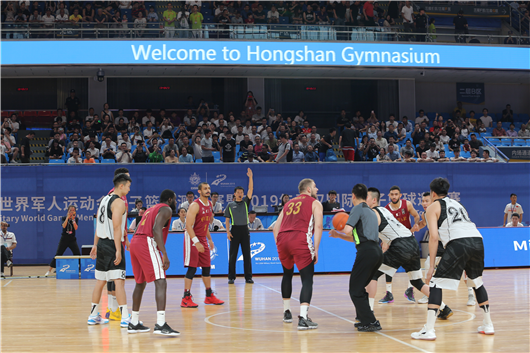 The competition on the site (photo/Cui Kai)
In the first game, the Bayi Rockets defeated the Qatar's National Team at the scores of 88:58.