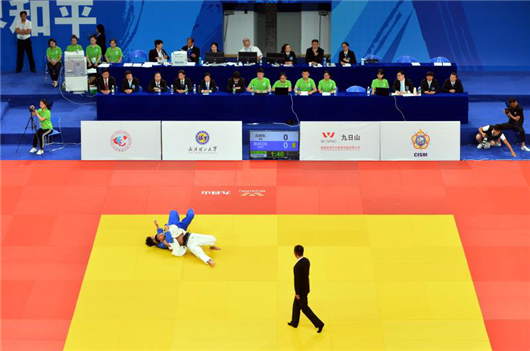 Judo Test Event of the 7th CISM World Games started. (photo/Yu Zhiyong)
Recently, Judo Test Event of the 7th CISM World Games and 2019 National Youth Judo Championships kicked off at the gym of Wuhan University of Technology in Hubei province. A total of 385 Chinese coaches and athletes in 37 teams participated in the event.
The event set 14 levels on U20 men's and women's groups. All rules in this event conformed to the latest competition rules of International Judo Federation. The form of single elimination tournament and repechage is used and the time of each game is four minutes, but it is no time limit in overtime.
In the competition field, there were 36 functional rooms with 3977 auditoriums in all. According to the introduction of Judo Competition and Management Committee of the 7th CISM Military Games, it was an opportunity to test the works in venues, equipment operation, competition organization and comprehensive security by hosting this test event, so as to make sure that the 7th CISM World Games Judo event can be successfully held in October, 2019.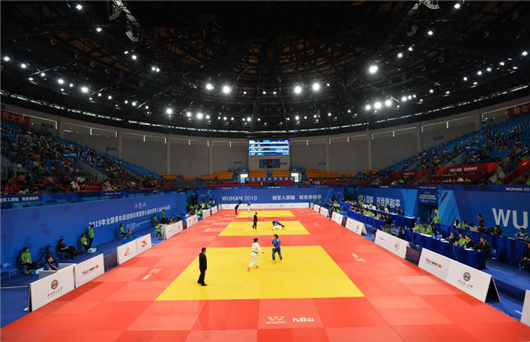 The competition site of Judo Test Event of the 7th CISM World Games (photo/Yu Zhiyong)