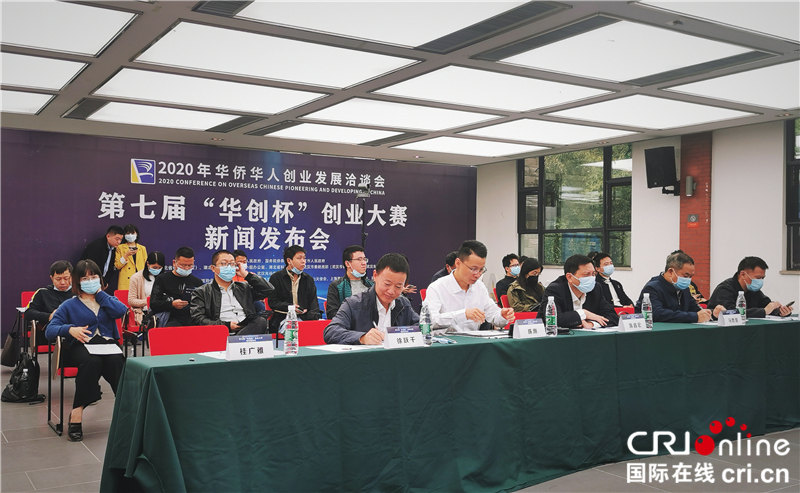 Press Conference of the 7th "Huachuang Cup" Entrepreneurship Competition Photo: Gao Yushan
On 31st October, The 7th "Huachuang Cup" Entrepreneurship Competition press conference was held in Wuhan, Hubei. At the press conference, the organizer of this competition announced that The 7th "Huachuang Cup" Entrepreneurship Competition was officially started. What's different from the past is that this year the competition recruiting projects from overseas Chinese only, and projects that participate in this competition should be planning to register the business in Hubei in 12 months.
This year's competition is trying to attract potential projects to Hubei, and combining with the Hubei industry's characteristics. The competition will focus on key high technology fields such as integrated circuits, New-generation Mobile Communication, Intelligent Manufacturing, and the Automobile industry. The competition will become a stage for those potential projects to show themselves and achieve their goals.
The first and second rounds of competitions will set online due to the pandemic situation. The final round will be held on 18th November, participants will have a roadshow and open reply, and then get rated immediately. The competition will have 1 first prize, 3 second prize, and 6 third prize. The money award for each prize is 600 thousand yuan, 100 thousand yuan, and 50 thousand yuan. The project will also get policy support about the industry and talented person by the Hubei province government after landed.
The "Huachuang Cup" Entrepreneurship Competition is an important section of the Conference on Overseas Chinese Pioneering and Developing in China. This competition has become a very important competition after the previous 6 sessions development. According to the statistics, the previous 6 competitions attract around 2,300 projects around the world and successfully docking investment and financing around 1 billion yuan.