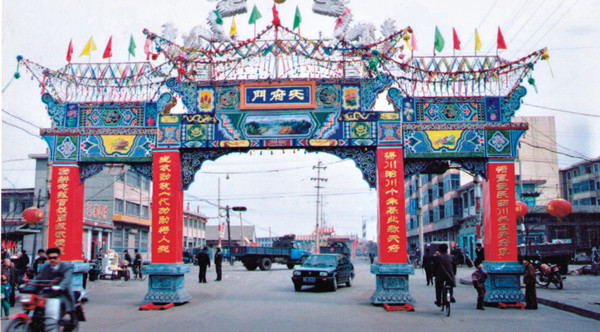 A festooned archway in Qingxu county in Taiyuan city. [Photo provided to chinadaily.com.cn]
Festooned archways play a significant role in the folk literature of Qingxu county in Taiyuan city.
According to legend, the Qingxu festooned archways originated in the Tang Dynasty (618-907). At that time, merchants gathered cypress leaves in the nearby mountains, tied them on bamboo poles and wooden sticks, and inserted them on the highest part of the roof of their homes to pray for their shops' prosperity in the coming year.
Throughout the centuries, the Qingxu festooned archways have reflected socioeconomic development. Today, they have high historical value, scientific research value and economic value.
The archways are a comprehensive product of ancient architectural skills, folk art, folk painting and folk handicrafts.