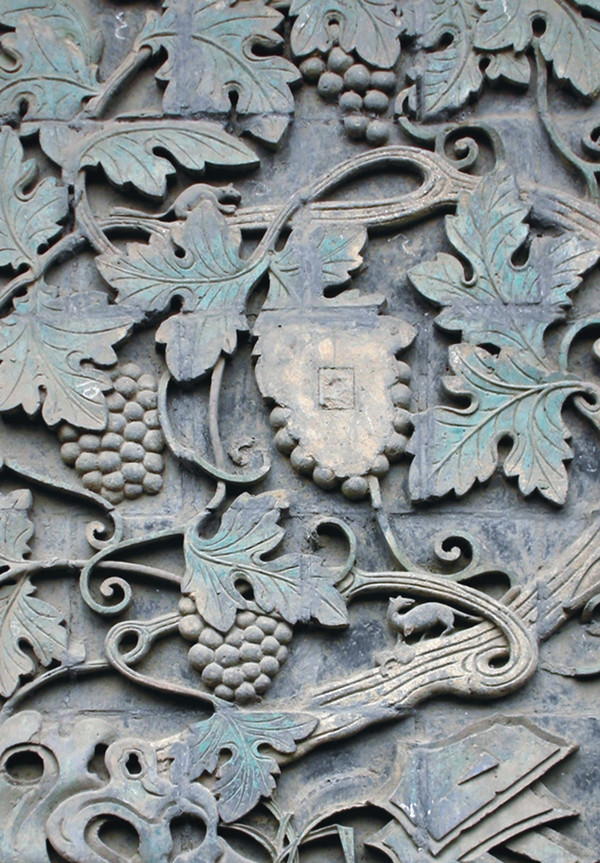 A detailed brick carving of grapevines in Qingxu county. [Photo provided to chinadaily.com.cn]
Brick carving is one of the intangible cultural heritages of Qingxu county in the south of Taiyuan city. The art pieces are famous for their durability, variety of patterns, exquisite production and historical significance.
Since ancient times, the silt deposited by the passing Fenhe and Xiaohe rivers proved to be a good material for brick carving.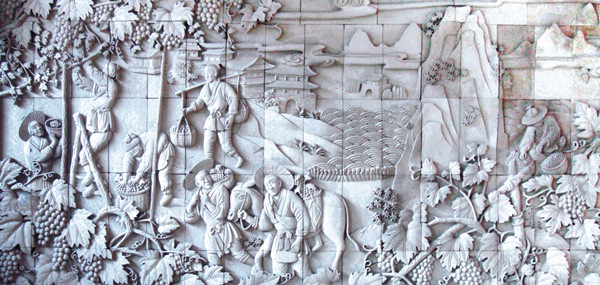 A traditional scene is vividly depicted in a brick carving in Qingxu county. [Photo provided to chinadaily.com.cn]
The gray pottery, black pottery and colored pottery unearthed in the county prove that before the Xia (c.21st century-16th century BC) and Shang (c.16th century-11th century BC) dynasties, the Qingxu ancestors had mastered the production of pottery and bricks.
From the late Ming (1368-1644) to the early Qing (1644-1911) dynasties, with the rise of Shanxi merchants, the market demand for brick carvings became larger, promoting the development of Qingxu brick carving skills. Many of the brick carvings from that period are well-preserved and still around today.