With the aim to make Chongqing into a garden city, Chongqing Yubei District has been making great efforts in the urban greening on a massive scale since 2017.
Taking Chongqing's geological features into account, Yubei District completed multiple forms of afforestation for bridges, tunnel entrances and exits, slopes, and guardrails. Yubei District has benefited from these efforts in terms of air cleaning, noise reduction, better environment, and urban heat island effect reduction.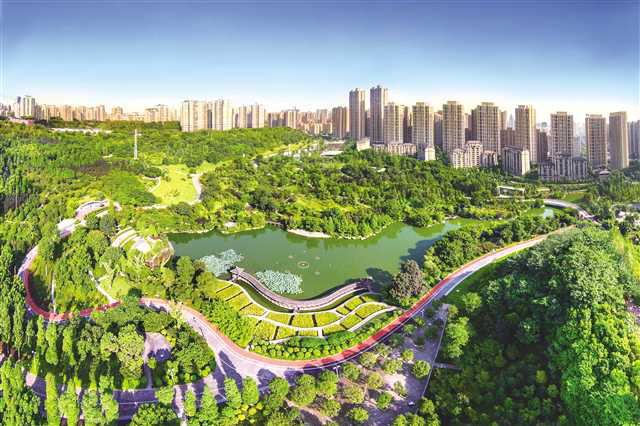 The Longtousi Park [Photo provided by Yubei District Cyberspace Administration]
Meanwhile, Yubei District actively promotes the development of ecological corridor by planting trees on two sides of roads and lane separators to create the urban landscape with various seasonal flowers.
In 2020, Yubei District promoted urban greening, and afforestation on cliffs and slopes.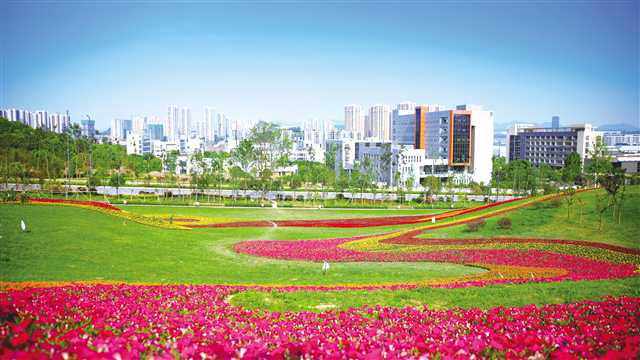 Slope protection at Chongqing Industry Polytechnic College [Photo provided by Yubei District Cyberspace Administration]
Besides, Yubei District also focuses on improving the quality and functions of parks and gardens. Up to now, six parks in Yubei District has been recognized as city-leveled "zero-waste park", including Bijin Park, Longtousi Park, Jinshan Park, Muxianhu Park, Wanqing Garden, and Shizishan Park.