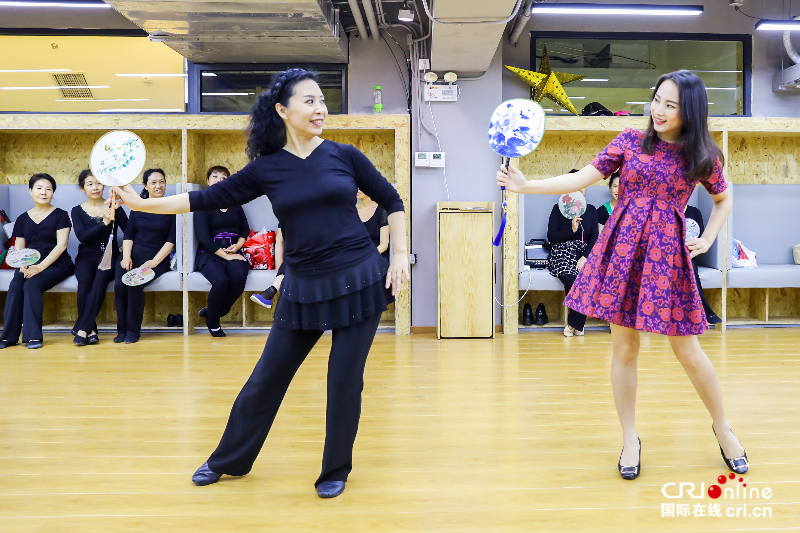 Thai video blogger Apinya (Right) learns to perform the fan dance. [Photo by Li Xiaogang]
2021 Silk Road Rediscovery Tour of Beijing: A Centurial Journey of Progress, hosted by the Information Office of Beijing Municipality, organized by CRI Online of China Media Group, and assisted by the Publicity Department of the Communist Party of China (CPC) Dongcheng District Committee, kicked off at the front square of Wangfujing Department Store on June 7.
A group of 16 foreign online influencers from 13 countries including Brazil, France, Greece, Guatemala and South Korea, walked into "Guangyi Plus" Public Culture Center to learn about diverse cultural activities provided by local community cultural centers, and experience in person the happiness and contentment of the local people in Beijing and across China under the century-long leadership of the CPC.