China always boasts a multitude of eminent school principals. But how to define the eminence of a school principal?
During our interview, Principal Zhang Aijun, for fear of being too sketchy in her narrative, considerately fetched several of her colleagues to add more specifics. However, after the interview, we found that their stories turned out to be extremely detailed rather than sketchy. The specifics range from the children's studies to their basic life necessities, each of which the principal would oversee personally.
Zhang Aijun, founding principal, chairman, independent investor of Springboard International Bilingual School
She is more of a boss of action than a headmistress. Teachers call her "mommy principal" and students call her "granny principal" here. Initiated by Zhang, a veteran with a half-century teaching career and a two-decade-odd school-running principal-ship, Springboard has made its name in the arena of international schools in Shunyi District, Beijing, and appears to be rather "unique"---
With a rarely-seen sole proprietorship, Springboard International Bilingual School never branch out but maintains "small in size but refined in quality"; it hires good teachers regardless of cost and weeds out irresponsible ones; it invested tens of millions yuan in hard times to create broader opportunities for students…
We recorded her story and try to answer the question: What is unadulterated international education?
To better tell the story, this article adopted the first person narration.
Springboard is small in scale but excellent in quality, as is reflected in the quality of teachers. For excellent teachers under expiring contracts, the school renders bountiful remuneration to keep their in the school. Year after year, my top priority is to recruit experienced teachers and ensure their continued services at whatever costs.
One of our foreign teachers has been working at the school for nine years, and three of her five children were born in China. They flied back to the United States during the COVID-19 pandemic, but returned to China only one month later, because they have been accustomed to living and studying in China.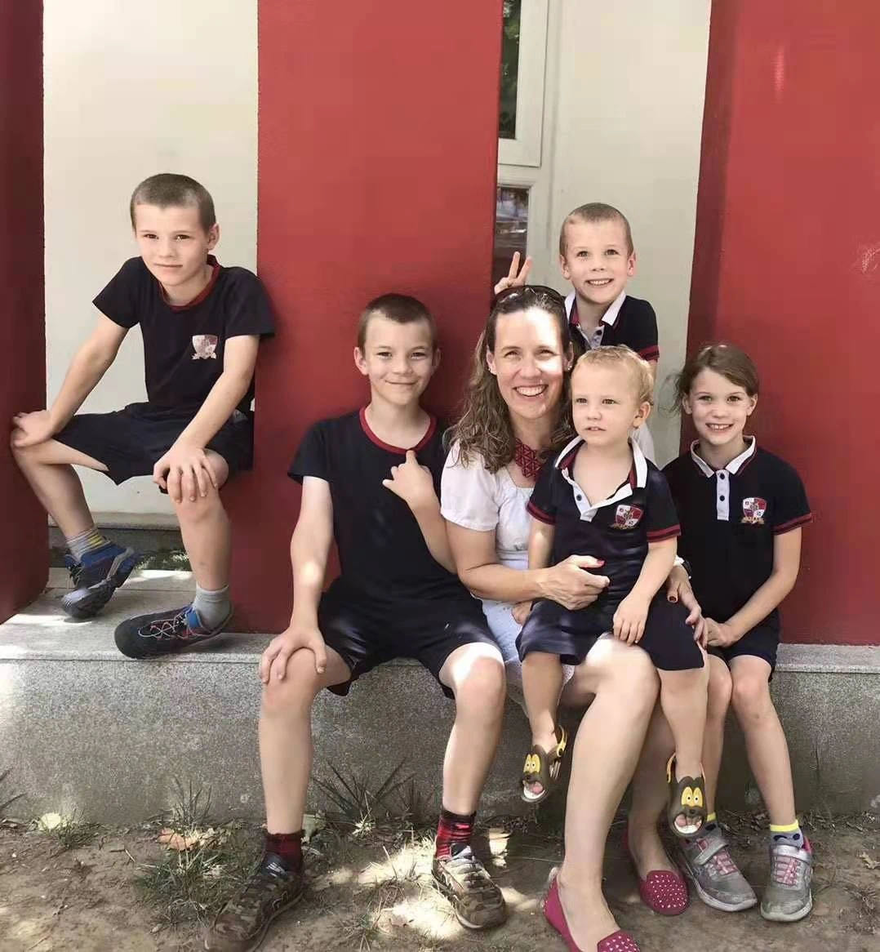 The foreign teacher and her children
The biggest challenge in running an international school is to help foreign principals and teachers overcome cultural shocks and work in tandem with them, since the integration of Chinese and Western cultures is the basis for the sustainable development of an international school. Now, Springboard starts each new school year with teacher training sessions, helping foreign teachers understand Chinese culture, Chinese laws and regulations. Besides, we tell them that Chinese parents are very concerned of their children's school life and thus would keep in frequent touch with teachers. Their understanding thereof will be appreciated. And if they can't handle the situation, they can transfer it to their Chinese colleagues.
All of our foreign teachers now understand and have accepted the concern, knowing that everything is done for the children.
Our school has a high proportion of foreign teachers, with one foreign teacher assigned to every 15-18 children. There are several classes in each grade. The students can see and interact with different foreign teachers every day, so that their language level and visions are naturally developed in a broader sense. The 3:7 ratio of English-language to Chinese-language courses, which has been finalized based on years of experience, enables students to learn both languages well in an easy manner. This year will see the unveiling of our new playground, a ten-million-yuan investment project, the launch of an international art high school project based on our partnership with the Sphinx, our securing of the authorization by the British Pearson Group for BTEC sports curriculum project, as well as the initiation of the first international sports center for sports students in Beijing.
Some people say that Zhang is very fashionable, as evidenced by her quick response to the state's call to promote arts and sports education.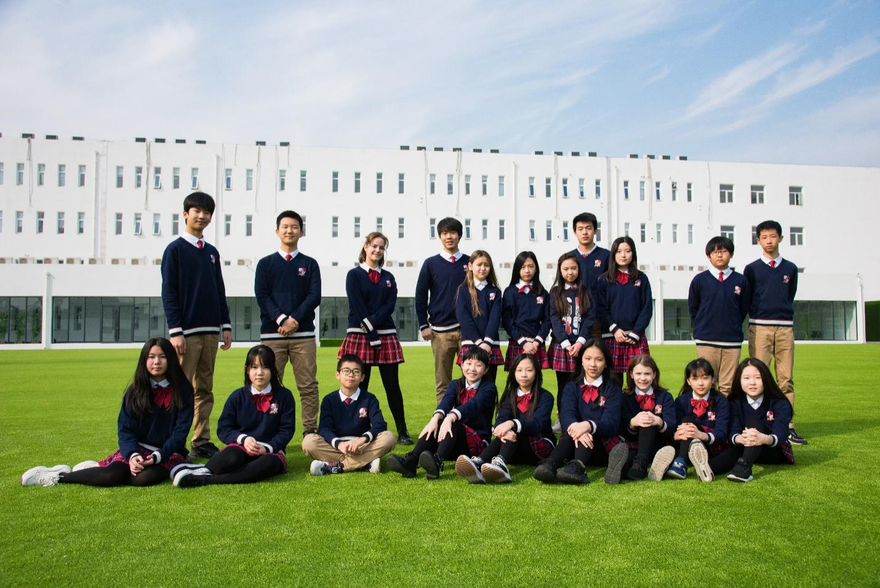 Photo of Springboard International Bilingual School
Starting a Chinese language training school targeting foreign students, we have branched into kindergartens and primary schools, and then nurtured our first batch of students to study in the United States, during which Springboard has always fostered children at its own pace. As Children grow up and need new teachers for higher grades, we add the corresponding resources step by step rather than leaping for success. Over the years, we have sent many foreign children to Peking University, Tsinghua University and Renmin University. Although only a small school with only a little more than 600 students all the year round, we have cultivated hundreds of excellent graduates in recent years, not including those admitted into American high schools or English high schools after graduation from junior high school.
I always believe that international accreditation and academic ability are the core competitiveness of Springboard. And my unswerving aspiration has always been to establish a bilingual bi-cultural world-oriented school recognized by the international community.
I never try to emulate other schools in terms of student numbers or income. Nothing is more important than the cultivation of school spirit with which we wish to create a clean and pure environment. During the most difficult years, I sold my house to continue running the school, in spite of the offer of financial help from many financial institutions. I told them the school would not accept any external investment, and the school staff and I would stand together to face whatever difficulties there might be.
That's why whenever there's a receipt, we don't not need to give dividends to any other institution, but use the revenue for the school's operation, among which mostly go to faculty salaries and insurance, and the rest are used for teaching facilities improvement and donations to impoverished areas.
Someone suggested us opening branches on the strength of the school's good reputation. However, knowledge, ability, energy and financial resources have to be carefully weighed before opening any branch, as the school's educational resources would be diluted afterwards.
For more than 20 years, I've spent at least 12 hours per day in school to see if changes are needed. We have planned to spend 2 million yuan to install the intelligent interactive screens and purchse more books for the library. I never deliver any address at the beginning of each school year. Instead, I always address parents at the graduation ceremony, saying, "Thank you for trusting me and entrusting your children to me, which gave me a strong sense of responsibility. We've worked together to cultivate your children. Today they will graduate, so let us we wish them well!"
[Conclusion]
It may not be very difficult to devote oneself wholeheartedly to such unadulterated international education like this, but it must be very difficult to stick to it for 20 years.
Maybe it is such a faith that drives Principal Zhang ahead in the fighting spirit. It's hard to believe that this quick-thinking principal is in her sixties. When asked of retirement, Zhang smiles, saying that she will work another 20 years for the children.
We hope there be more educators who harbor as lofty a dream as her to prepare the children well for a journey full of challenges and unknowns.