Recently, the "Making World Fall in Love with China" Interview Event featuring TCM (traditional Chinese medicine) culture inheritance was launched in Nanyang, Henan Province.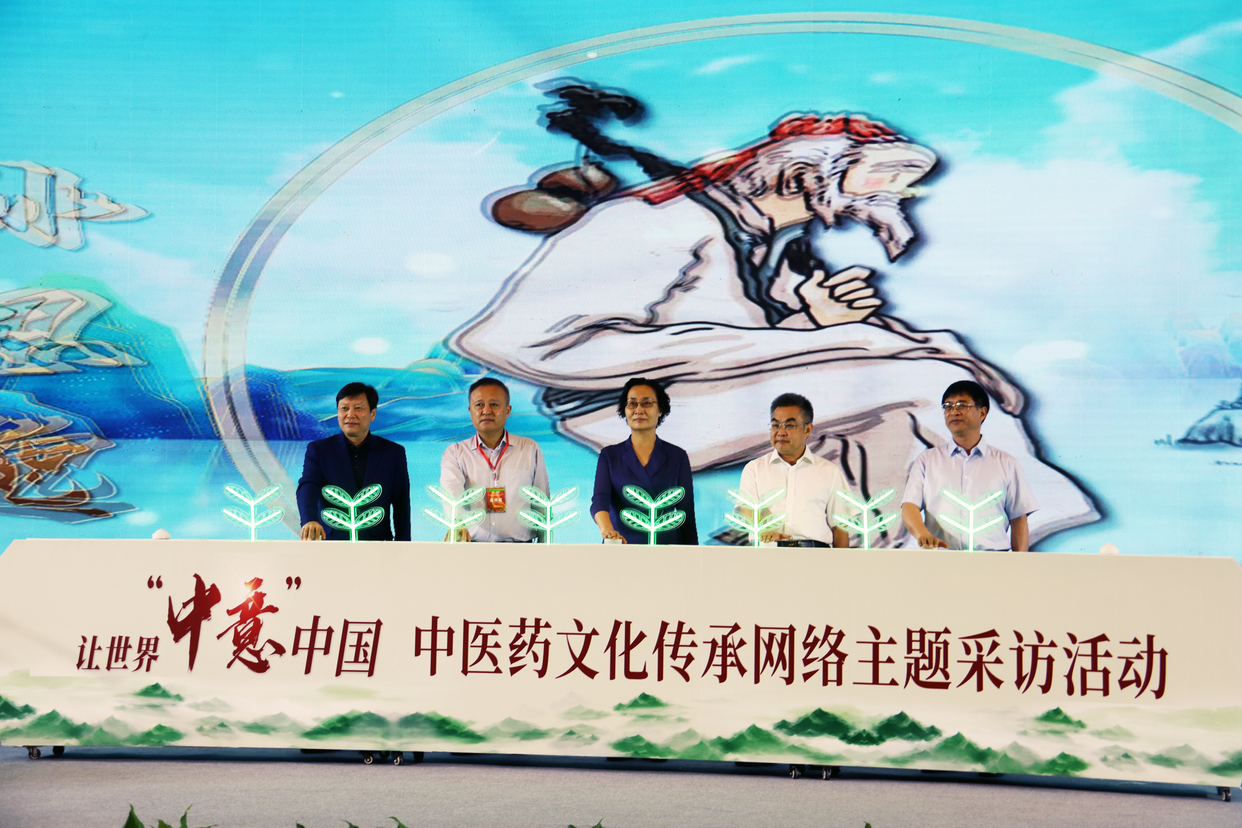 Opening Ceremony [Photo by Wang Xiaojun]
After the Opening Ceremony, the participating journalists went to Tanghe County, Xixia County, Xichuan County and other places in Nanyang to explore the TCM culture and learn about its industrial development so as to facilitate the revitalization of TCM and the construction of a healthy China.
As the birthplace of Zhang Zhongjing, a medical sage, and one of the main birthplaces of TCM culture, Nanyang gives full play to the advantages of TCM resources and Zhang Zhongjing culture to build a leading TCM industrial hub in China and even the world, the reputed city of TCM in China, and Henan's center for TCM culture inheritance and development.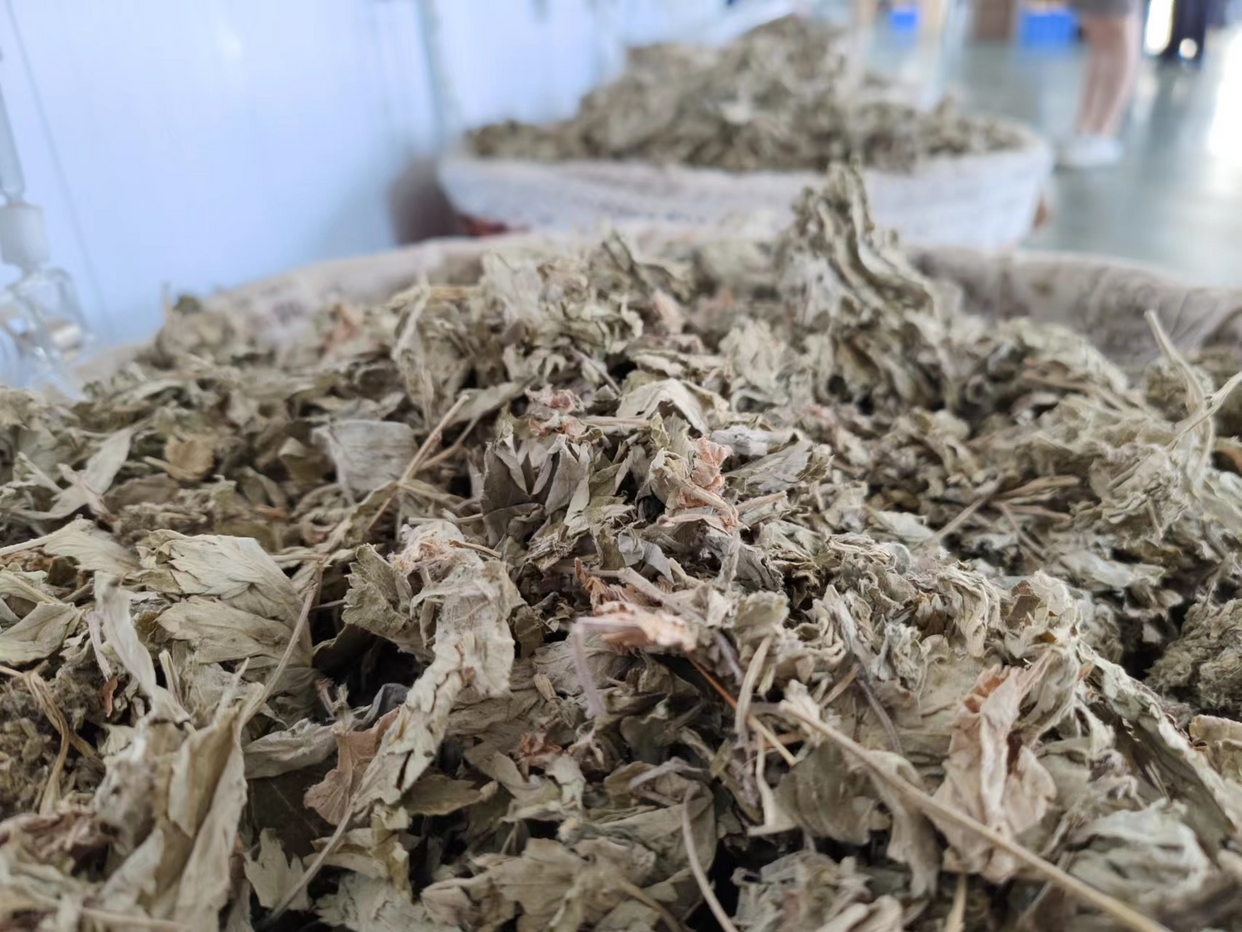 Folium Artemisiae Argyi [Photo by Wang Xiaojun]
Nanyang plants more than 30 kinds of authentic TCM herbs represented by the "eight major Chinese herbs". There are 79 kinds of large-scale planted TCM herbs, with an area of 1.9 million mu. In addition, there are 22 standardized planting bases for TCM herbs, 28 poverty alleviation demonstration bases for China's herbal medicine industry, eight ecological planting bases for authentic TCM herbs, and five customized herbal gardens here. Nanyang, whose wormwood (the ingredient of moxa sticks) industry accounts for more than 70% of the market share in China, is China's largest wormwood product producer.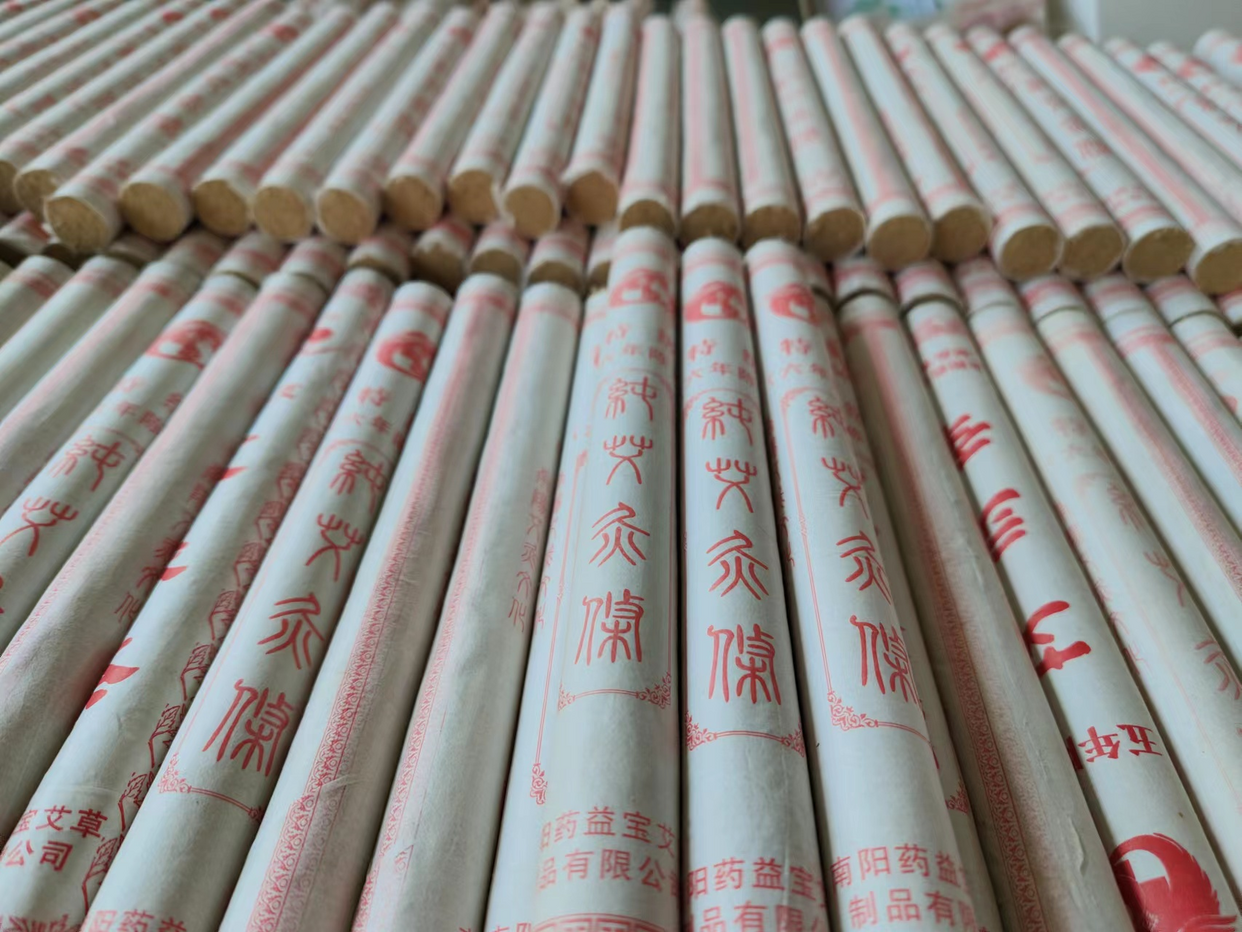 Moxa sticks [Photo by Wang Xiaojun]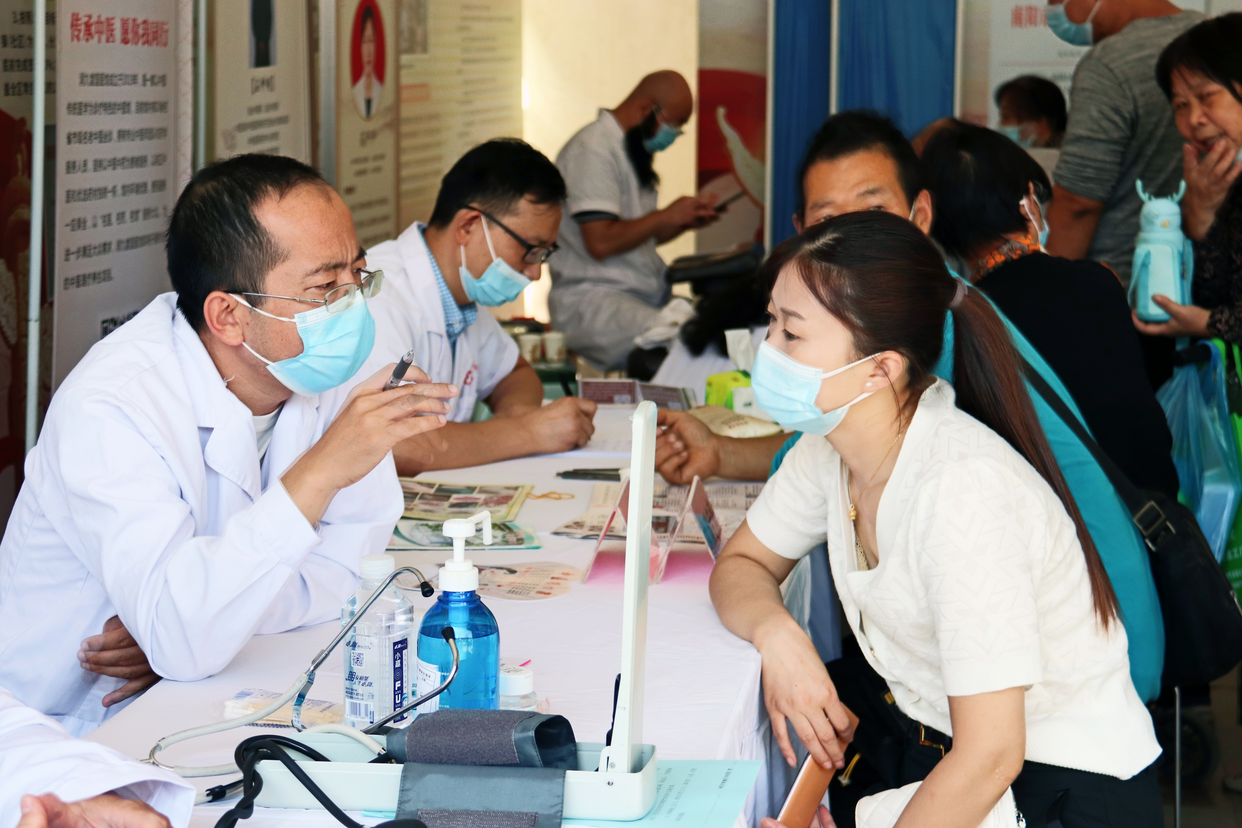 TCM-based consultation [Photo by Wang Xiaojun]