Shanxi aged vinegar is one of the four kinds of famous vinegar in China, and its main production area is in Qinghu County, Taiyuan, Shanxi Province. During the Spring and Autumn and the Warring States periods, the people of Qingxu brewed vinegar by means of liquid fermentation, and this vinegar brewing technique has been continued. In the Western Han Dynasty, there were commercial vinegar-brewing workshops in Qingxu. In the Northern Wei Dynasty, the technique of vinegar brewing was changed from liquid to solid fermentation, which was a milestone and laid the foundation for the unique style of Qingxu aged vinegar brewing technique.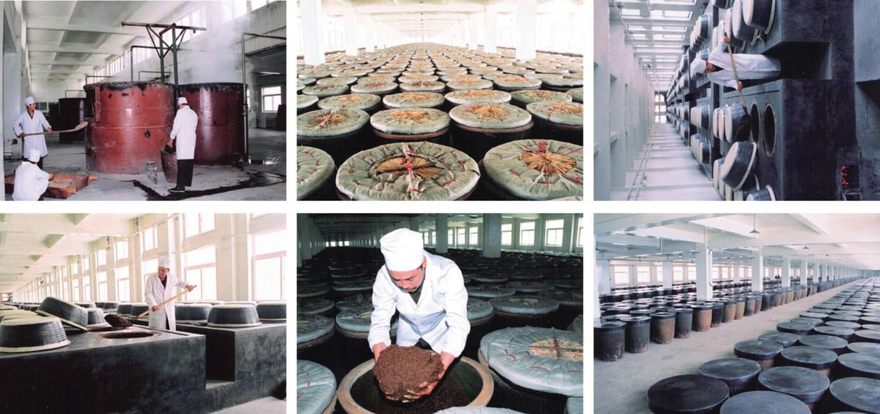 Techniques of Qingxu Aged Vinegar Brewing [Photo via the Publicity Department of the CPC Taiyuan Municipal Committee]
Qingxu aged vinegar is brewed with reasonable ingredients by taking locally grown red sorghum as the main raw material. This technique with distinctive local characteristics has been passed down from generation to generation in Qingxu, and has been improved and perfected to form a set of advanced vinegar brewing techniques with northern China style. In 2006, Qingxu aged vinegar brewing technique was included in the first batch of representative projects of the National Intangible Cultural Heritage List.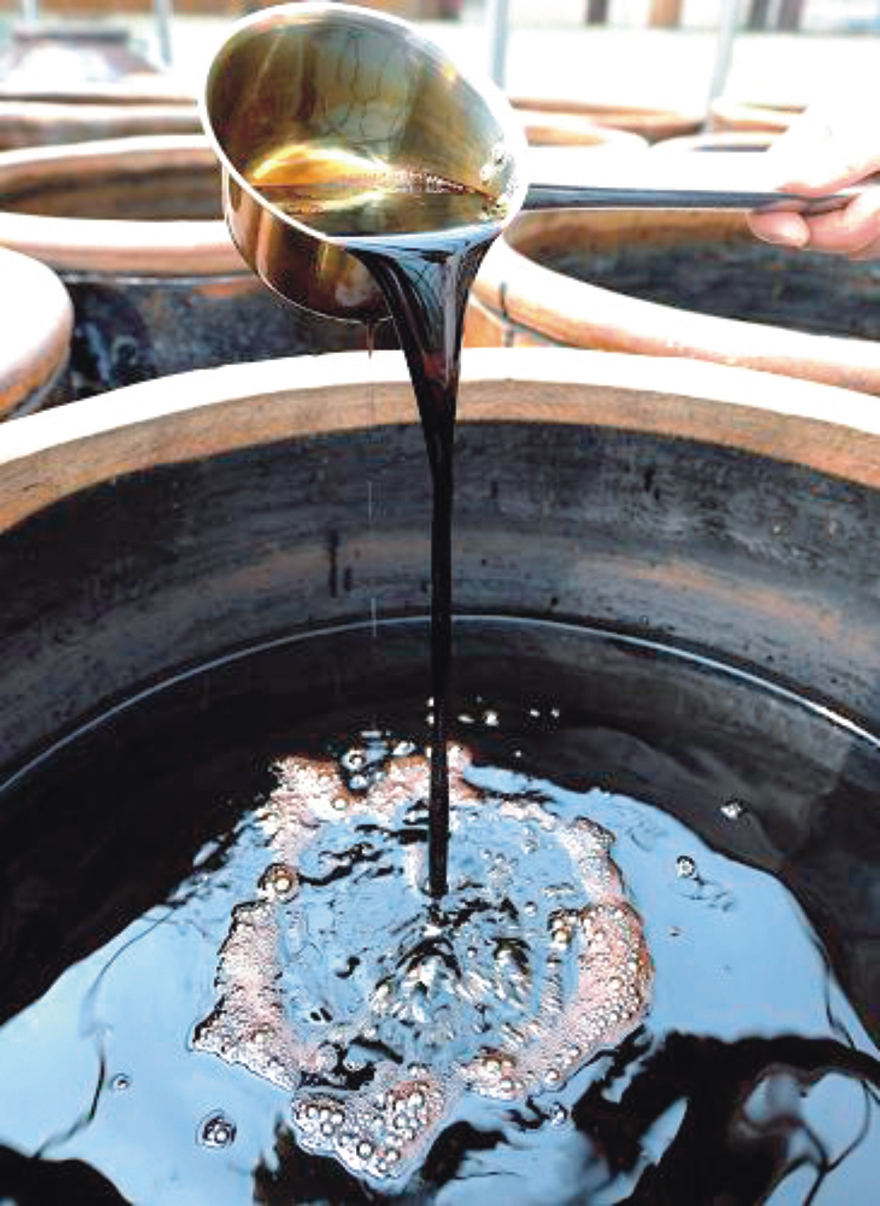 Qingxu Aged Vinegar [Photo via the Publicity Department of the CPC Taiyuan Municipal Committee]
Unlike the westerners who consume fruit vinegar for a long time, Chinese ancestors mainly consumed vinegar made from fermented grains, which enables Chinese vinegar to contain more essential nutrients including amino acids. Qingxu aged vinegar, boasting bright color, pure and soft sourness and long aftertaste, has the unique functions of removing fishy, stinky and funky smell, and disinfection. It is a refined seasoning for cooking various delicious dishes.