Recently, the 2022 Wuling Mountain International Forest Music Season hosted by Chongqing Municipal Development Committee of Culture and Tourism and the People's Government of Pengshui Miao and Tujia Autonomous County, and undertaken by Pengshui County Development Committee of Culture and Tourism, Wuling Cultural Tourism Company and Jiuli Group has opened in the Moweishan Mountain Scenic Spot in Pengshui County, Chongqing, China.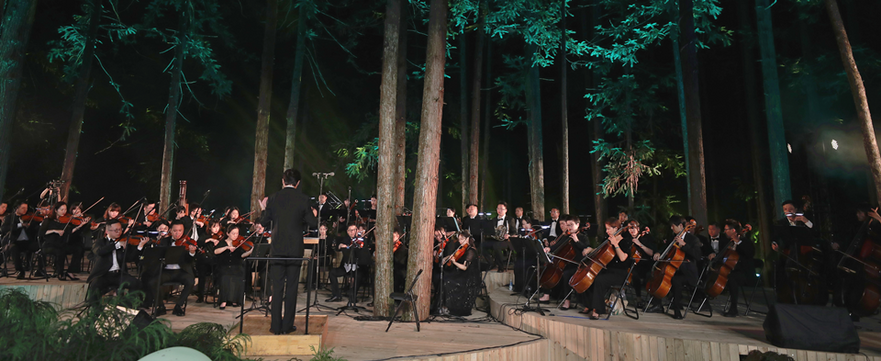 The Music Season [Photo by Zhao Yong]
Followed the music of "Carmen Overture", world-renowned music and Miao folk songs, such as "Scarborough Fair", "Casablanca", "Liang Zhu", "Swan Lake", "Jiao Ayi", "Hua Xian Nang" and "Duet Until Sunset", were performed on the same stage, and the blend of elegant art and folk culture brought a different audio-visual feast to the audience.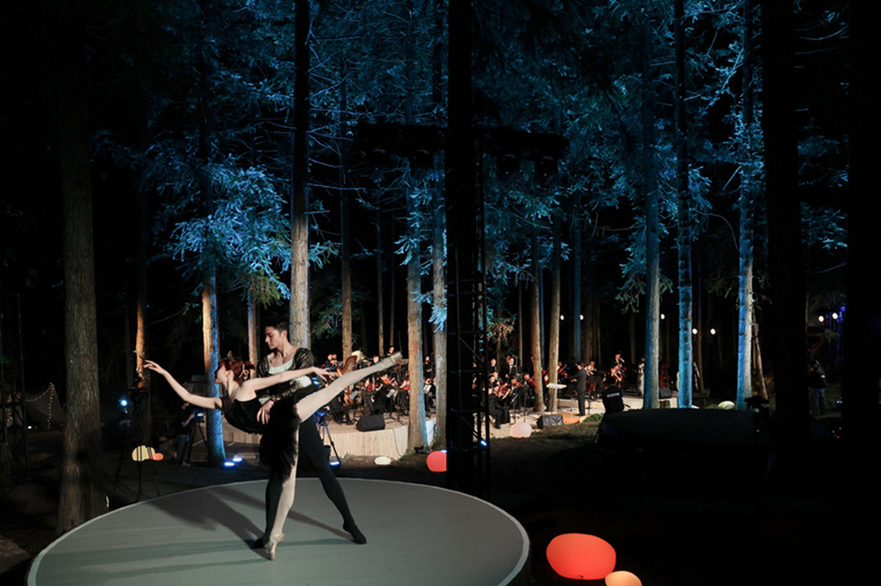 The Music Season [Photo by Fu Dandan]
Combined with the brand of "Worldwide Miao Township, Heart Nourishing Pengshui", the event relies on the three business cards of "ethnicity, ecology and culture", takes the form of outdoor concerts, integrates symphony, pop culture and folk songs and dances, and innovates regional cultural performances, to further enhance the popularity, impact and reputation of culture and tourism products in Wuling Mountain area, and strive to build a cultural brand of ecological and ethnic tourism in Wuling Mountains.