On August 28, a press conference themed "China's Development over the Past Decade: Development of Henan Province" was held to introduce the remarkable achievements made by Henan Province in various fields over the past ten years, and to demonstrate brighter development prospects.
Over the past decade, Henan has taken development as the basis and key to solving its problems. The province has seen a leapfrog growth in the gross regional product from CNY 3 trillion to CNY 4 trillion, and to CNY 5 trillion. The residents' per capita disposable income has increased from CNY 12,772 in 2012 to CNY 26,811 in 2021, which has significantly enhanced a sense of gain, happiness, and security for its people.
Henan has led high-quality development with innovation and launched a series of multi-pronged approaches by integrating technological innovation and institutional innovation, further promoting more Henan products in elevating to mid-to-high-end and key links of the industrial chain. In 2021, Henan's R&D investment exceeded CNY 100 billion for the first time. In the first seven months of 2022, the turnover of technology contracts in the province reached CNY 62.08 billion, an increase of 145.6 percent.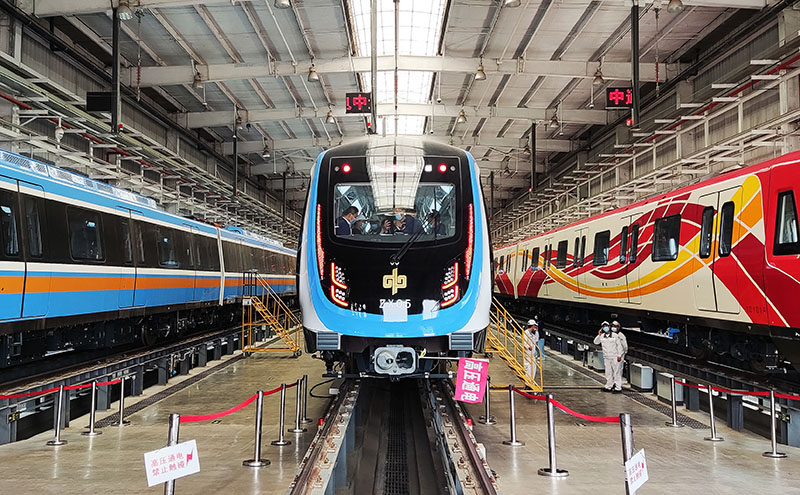 Subway production inspection [Photo by Deng Gaojing]
By promoting the iterative upgrading of traditional industries, focusing on cultivating emerging industries, making breakthroughs, and gaining a foothold in future industries, Henan has witnessed a growth in the proportion of strategic emerging industries and high-tech manufacturing industries in industries above the designated size. Its technical level and market share ranked among China's top in shield structures, new energy vehicles, super abrasives, and other industries.
Over the past decade, Henan has given full play to food production, its pillar industry. The province has developed a total of 75.8 million mu (about 5 million hectares) of high-standard farmland. In 2022, its total output of summer grains reached about 38.1 billion kg, with a unit yield of 447.25 kg/mu (about 0.06 hectare), all reaching a new high.
At present, all 7,186,000 registered poverty-stricken residents in Henan have been lifted out of poverty. The province has fostered the synergy of consolidating and expanding poverty alleviation achievements and achieving rural revitalization by developing characteristic agriculture. In 2021, the annual per capita income of poverty-stricken households in the province increased by 13.2 percent.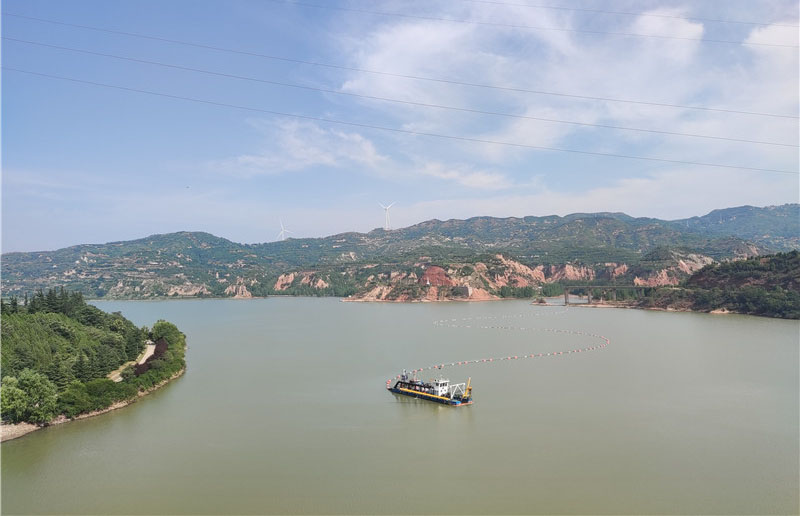 Scenery of the Sanmenxia Section of the Yellow River [Photo by Deng Gaojing]
To foster green and low-carbon transformation of economic and social development, Henan has stepped up its efforts to safeguard the Yellow River (also called the "Mother River of China") and build an agreeable river ecological environment. Actions have also been taken to construct embankments, improve river channels, govern beach areas, and build an ecological corridor along the Henan Section of the Yellow River. Up to now, a total of 501 kilometers of standardized embankments have been built.
Henan has carried out 14 specialized operations including the follow-up construction of the South-to-North Water Diversion Project and made every effort to fight the critical battle against pollution. It has made comprehensive improvements in the economical and intensive utilization of water resources and has promoted carbon peak and carbon neutrality in an orderly fashion. The energy consumption per unit of GDP has decreased by about 37.3 percent over the past ten years.
Henan has achieved three transformations with ten years of effort, namely, from a traditional agricultural province to the major leagues of the modern economy, from a traditional transportation artery to a comprehensively modern transportation hub, and from a traditional inland province to an inland opening-up hotspot. By making progress day by day, it will surely embrace a more brilliant future.