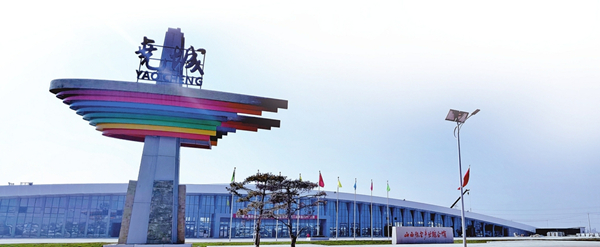 Yaocheng Airport in Taiyuan [Photo from Shanxi Daily]
Taiyuan, capital of North China's Shanxi province, was approved as a national civil unmanned aviation pilot area at the China Civil UAS Development International Forum.
This is the second national aviation pilot area approved in Shanxi since the province was approved as a national demonstration province for general aviation industrial development in 2019.
The unmanned aviation, a national strategic emerging industry, is an important part of the general aviation industry.
The approval marked the beginning of the comprehensive development of unmanned aviation in Shanxi and opened up new paths for the deep integration of the management of the unmanned aviation industry and social management, gathering various production and scientific and technological resources in the unmanned aviation sector.
As the constructor and operator of the pilot area, Shanxi General Aviation Group based in the city will closely rely on Taiyuan Yaocheng Airport to assist in the development of the civil unmanned aviation pilot area and build the pilot area into a standardized demonstration model for the civil unmanned aerial vehicle (UAV) industry in North China.
The group will focus on the needs of various industries in Shanxi for the operation of UAVs in urban and rural low-altitude environments, promoting the test flight verification of large UAVs, the integrated operation of UAVs and manned aircraft, unmanned aerial vehicle system manufacturing, UAV airworthiness certification, and other tasks, and exploring 5G-based UAV technology.
It will expand comprehensive UAV services in for the emergency, public security, transportation, forestry and grass, water conservation, agriculture, and energy sectors, and build a drone industry system that integrates the manufacturing and service industries.