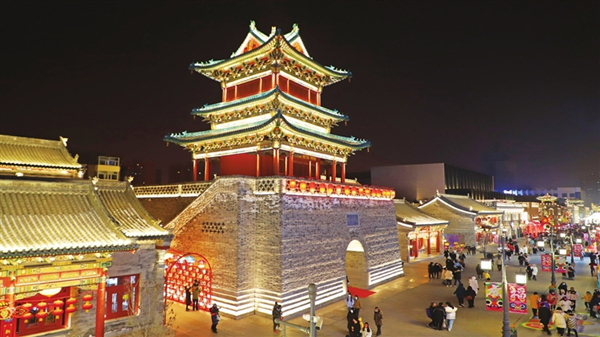 Tower Bell Street in Taiyuan is illuminated by colorful lights [Photo from taiyuan.gov.cn]
Taiyuan city, capital of North China's Shanxi province, plans to comprehensively promote the establishment of a national all-for-one tourism demonstration zone.
It will also aim to create an internationally renowned cultural tourism destination, according to a municipal government news conference which was held on March 24.
All-for-one tourism – a new concept in China's tourism sector – refers to a regional development model, that takes tourism as a dominant industry in certain areas and uses the sector to drive and promote the coordinated development of overall socioeconomic change.
Taiyuan plans to build a tourist road around the suburb of Taiyuan East and in the West Mountain area, and a landscape and recreation belt along the Fenhe River.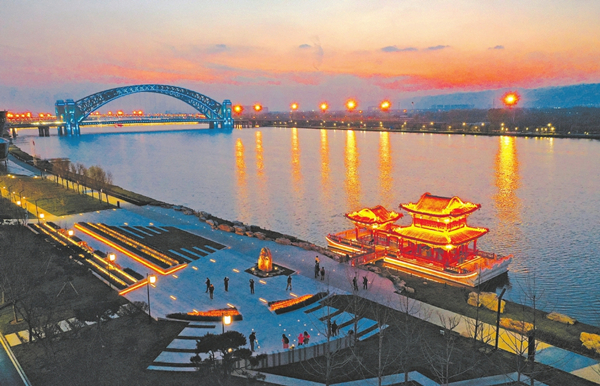 Fenhe River scenic area in Taiyuan [Photo from Shanxi Daily]
Moreover, it will develop four major tourist attractions, including in the Taiyuan West Mountain area, by the Fenhe River and in Jinyang Ancient City. Plans are for it to establish a tourism brand system and improve the reputation of eight local cultural tourism brands.
The establishment of a national all-for-one tourism demonstration zone involves 16 detailed measures in six major areas – including promoting reforms and innovation, increasing supplies of products, building an efficient service system, improving governance capabilities, optimizing the development environment and building an overall brand image.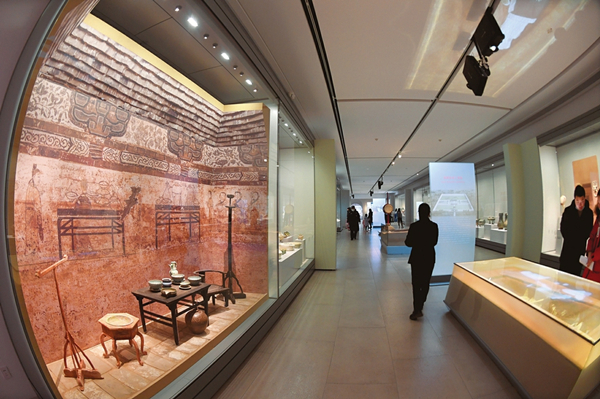 Shanxi Archaeological Museum in Taiyuan [Photo from taiyuan.gov.cn]
Plans are for the city to focus on developing seven local counties and districts with extensive tourism resources and complete tourism infrastructure – as a major contributor to the establishment of a national all-for-one tourism demonstration zone.
At present, Jinyuan district and Yangqu county in the city have passed their preliminary provincial examinations and acceptance to be national all-for-one tourism demonstration zones.
Already, Jinyuan district has a good provincial demonstration role in the improvement of the urban and rural environment, the integration of tourism businesses and the improvement of tourism traffic. Yangqu county, meanwhile, is reported to have constantly been innovating its tourism system and improving the quality of its tourist services.