As a major agricultural city, Dezhou of Shandong province has continuously improved its grain production capacity in recent years, enriched its industrial chain, and accelerated the transformation of agricultural resource advantages to industrial and economic advantages. Traditional agriculture is accelerating the transformation towards digital, intelligent, and electrified smart agriculture, thus food security is becoming more stable.
In recent years, State Grid Pingyuan County Power Supply Company, with focus on the digital empowerment of electricity in the agricultural and rural areas, has taken the opportunity of rural electrification construction to accelerate the construction of digital power supply stations and smart stations, and put in efforts on integration of power grid business. It has invested 200 million yuan in the construction of substations, added rural substation distribution transformers, and renovated more than 230 kilometers of lines. Therefore, adequate and reliable electricity security is being transformed into the "electric power" for the rapid development of smart agriculture.
State Grid Pingyuan County Power Supply Company vigorously promotes "village grid co-construction" and constructs a village power grid integration service mechanism, in order to promote power grid service models from cities to rural areas and the implementation of rural revitalization, and continuously improve the level of power supply services in rural areas and residents' access to electricity experience.
The grid manager and grid staff of the township power supply station carry out targeted publicity and Q&A on power outage information and electricity policies through the "four level WeChat groups" and "government grid management WeChat groups", achieving zero time difference, zero deviation, and zero dead corners in information transmission. Through the joint construction of village networks, the "zero distance" of convenient power services has been achieved. The grid managers have transformed the large area of power supply services into small grids for convenience, enhancing the effectiveness and accuracy of power supply services, and providing new ideas and methods for power to promote rural revitalization.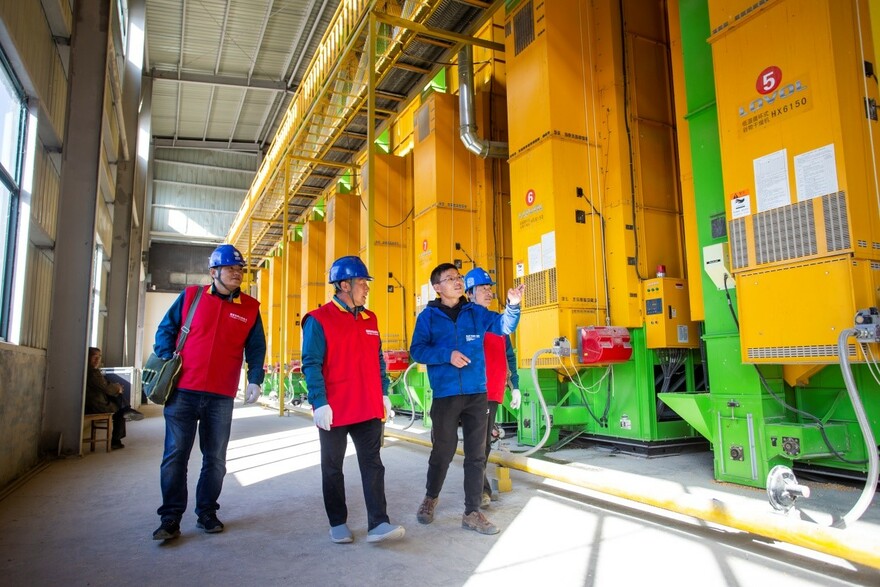 State Grid Pingyuan County Power Supply Company places continuous optimization of electricity business environment in a prominent position, achieving full coverage of "three zeros" and "three provinces" services. It implements "three zeros" services for small and micro enterprises with a capacity of 160 kilowatts and below, and "three provinces" services for projects of 10 kV enterprise customers in industrial parks at or above the provincial level and in a transition from old to new drivers of growth, extending investment to the project red line for customers.
As a traditional agricultural city, Dezhou is undergoing a transformation period towards high-quality development of modern agriculture. State Grid Dezhou Power Supply Company has opened a "green channel" for agricultural electricity use to serve the green economic development of the agricultural industry, upgrade the local agricultural industry, and create a digital engine for high-quality development of smart agriculture that "uses electricity, uses well and does not power off".