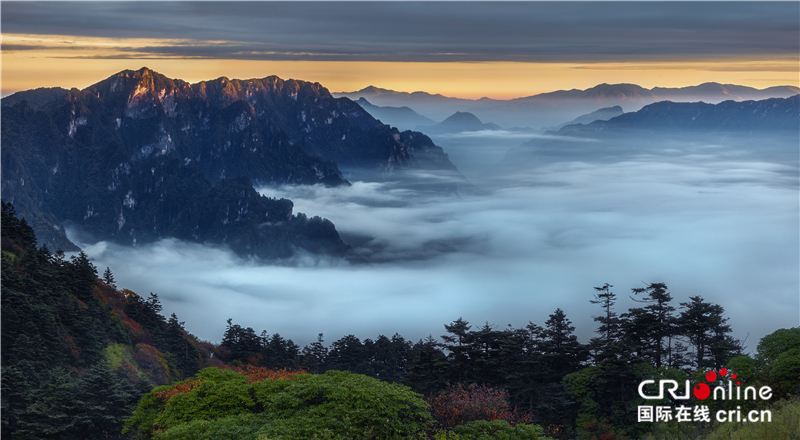 Cloud filled in the valley
The news office of Hubei provincial government has held the news press themed as "Moving the Green development of Shennongjia towards a new era of ecological civilization."Zhou Wenhe, deputy director of the Tourism Committee of Shennongjia Forestry District, introduced the history that the Songbai Town of Shennongjia Forest Area won the award of "International Slow City" at the World Slow City Alliance Annual Meeting in France, becoming the first of Hubei and the ninth of China to have won the name. Shennongjia, after winning honors of Man and Biosphere Reserve by UNESCO, World Geopark, and World Natural Heritage, has collected one more world-level name tag since then.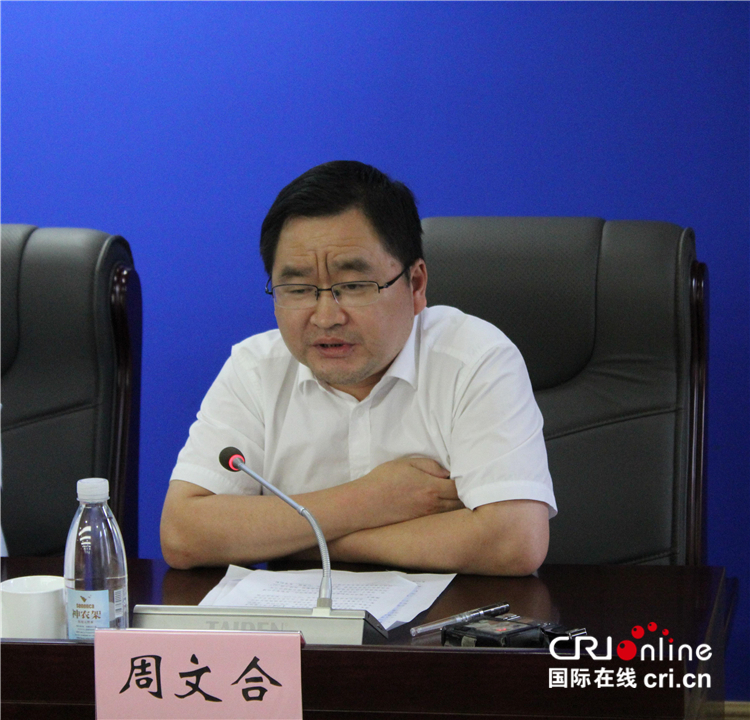 Zhou Wenhe, deputy director of the Tourism Committee of Shennongjia Forestry District (Photo by Zhang Yongliang)
The Shennong Chinese Herbal Culture Tour of Shennongjia is shortlisted for the first batch of Chinese medicine and health tourism routes in Hubei, winning titles of" National Top Ten Eco-tourism Destinations","2018 Top 100 Deep Breathing Town" in China, "Top 10 Healthy Retreat Destinations for Chinese People", and "National Study Tour Base in Mainland for the Youth of Hongkong and Macao".
According to statistics, the visitors of the Shennongjia scenery site have amounted to 256,484. As the temperature continues to rise, Shennongjia has ushered in a small peak of summer vacation.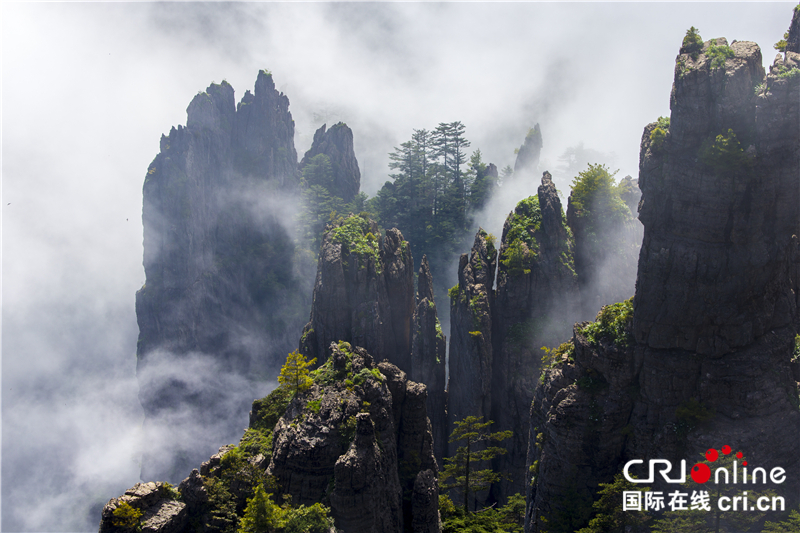 The stone forest in Shennong Valley (Photo by Jiang Yong)
In recent years, the Shennongjia Forestry District has stick to the strategic goal of "Highlighting the value of ecological perseverance and green development so as to establish a world-class ecotourism destination". It has abided by the concept of constructing a "global scenic area, garden town, and beautiful countryside", comprehensively pushing forward the optimal allocation and integration of tourism elements. Shennongjia currently possesses 1136 tourism enterprises and hotels, including 14 star-rated hotels (2 of which are five-star hotels), 86 non-star hotels, and 1036 tourist farms. The daily reception capacity of various hotels, restaurants and tourist farms can reach 39,000. Additionally, there are 20 travel agencies and 20 tourism commodity producers in Shennongjia. Direct travel practitioners are about 6000. 60% of townships and 70% of population in Shennongjia are directly benefited from the tourism industry. In 2017, Shennongjia Forestry District received 13,215 million tourists at home and abroad, achieving a tourism economic income of 4.76 billion yuan.