On Sep. 15th, on behalf of my beautiful homeland, I came to Wuhan for the activity of World 'Tourism Experts' Visit Wuhan.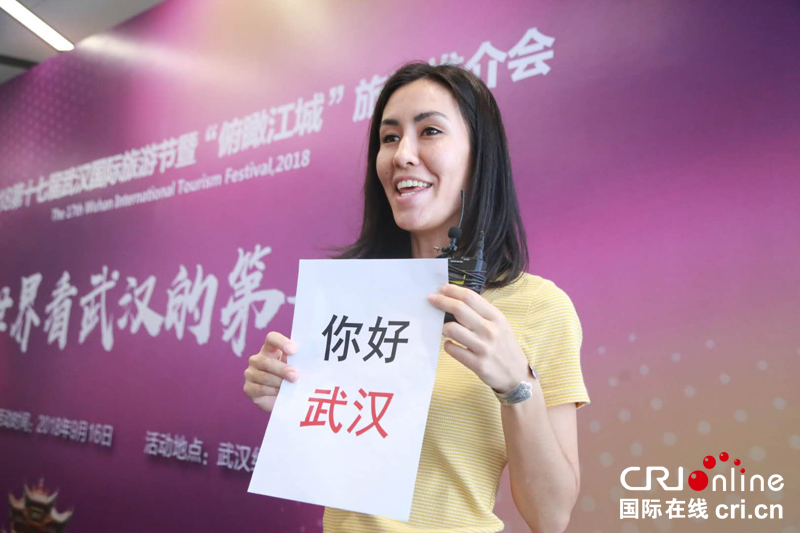 Dinara at the promotion meeting of the 17th Wuhan International Tourism Festival, 2018 [Photo by Yang Mengdie]
In the evening, the opening ceremony of the 17th Wuhan International Tourism Festival, 2018 was held at the Hankou Zhiyinhao Dock. During the ceremony, a special atmosphere was created by the colorful light show, and a different Wuhan city was unfolded sensationally in front of me, this made me feel that everyday Wuhan is different from what it was before.
The multi-dimensional situational play deeply impressed me. The old Hankou style and the Chicago style in the 1930s were alike in many aspects. Under this circumstance, the brilliant performance made me lose track of time. After the performance, we enjoyed the beautiful city theme light show. As far as I'm concerned, the precious memory of Wuhan will lead me back to Wuhan again.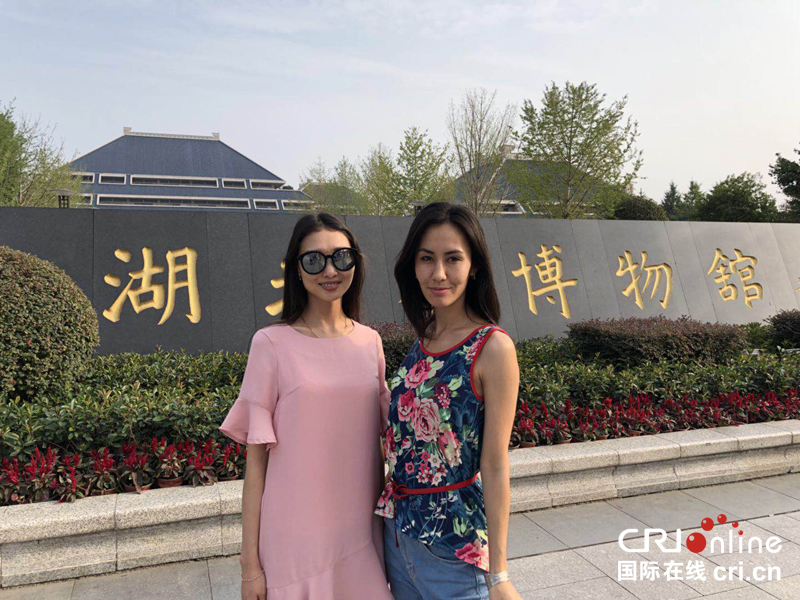 Dinara (right) and Dara, the leader of Russian Youth Project, are taking photos in front of the gate of Hube Provincial Museum. [Photo by Yang Mengdie]
In the afternoon of Sep. 16th, the tourism experts visited the Hubei Provincial Museum. We enjoyed the ode, which includes a special performance with instrument, Chime-bells from the Tomb of Marquis Yi of the Zeng State, expressing the taste of ancient Chinese music, as well as the history and custom of the Warring States Period.
We had many places yet to visit on our itinerary on Sep. 17th. In the morning, we had local cuisine for breakfast in the Hubu Lane, such as Hot dry noodles (Reganmian), my favorite Wuhan food for breakfast, with a special taste of sesame sauce. After breakfast, we visited the East Lake. The beautiful scenery and warm wind there made you feel that you were out of town, though you were in the center of the city.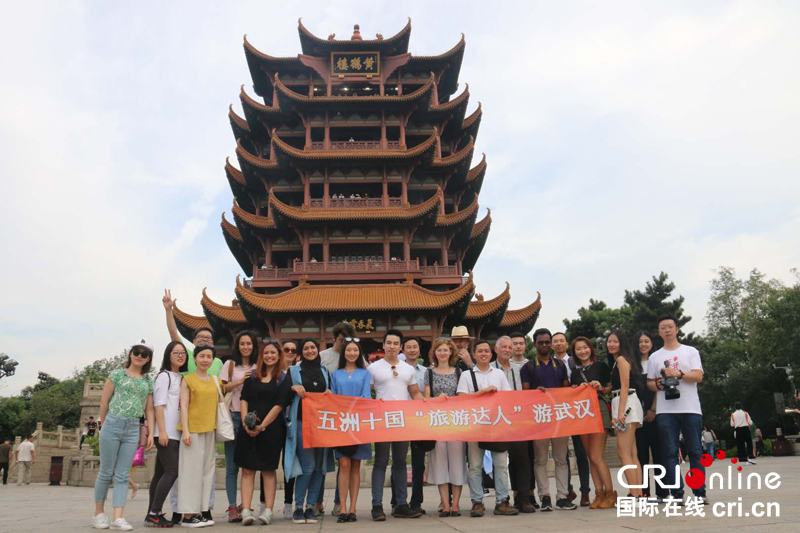 The 'tourism experts' are in front of the Yellow Crane Tower. [Photo by Yang Mengdie]
In the afternoon of 17th, we visited Yellow Crane Tower, a famous tourist site of history and culture in China. One could enjoy the scenery of various buildings in either ancient or modern style, which naturally combine the past with the present harmoniously. China is really responsible for the protection of traditional culture, for maintaining the tradition of Chinese culture in the modern society.
In my opinion, the traveling industry has a good future, and the history, culture and delicious food will leave deep impression on the visitors.
I would like to express my gratitude to the sponsors, media friends and volunteers who accompanied us during the trip. I'm touched by their concern.