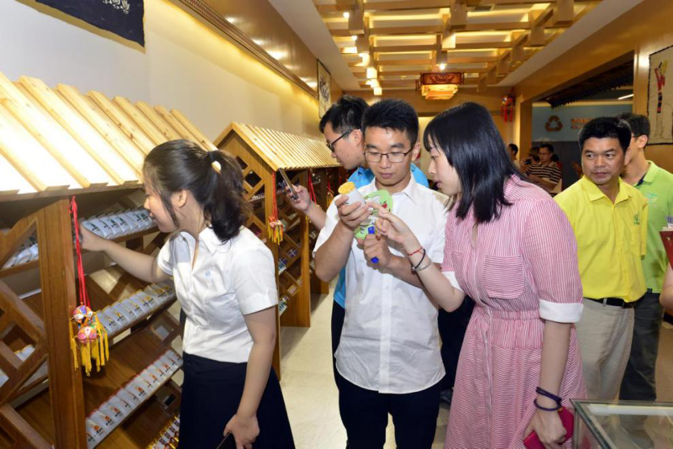 Guangxi displays products certified by "STC tested" Mark
2019 World Recognition Day of China's Guangxi Zhuang Autonomous Region was recently held in Nanning. A variety of products certified by "STC tested" Mark were displayed at the event.
Certification and recognition is an internationally accepted and commonly used means of quality management and trade facilitation tool, known as the "physical examination certificate" of quality management, "letter of credit" of market economy, and "passport" of international trade.
At present, in Guangxi Zhuang Autonomous Region, in addition to Guangxi Zhuang Autonomous Region Institute of Product Quality Inspection of one main certification body, there are eight domestic certification bodies, four foreign certification bodies that set up branches in Guangxi. Xie Jun, director of the Certification Department of Guangxi Institute of Product Quality Inspection and Research, introduced that the institute has cooperated with Guangxi-Hong Kong (STC) Inspection, Testing and Certification Center and Bonsucro Certification to further optimize the business environment in Guangxi and help enterprises go global.
In recent years, Guangxi market supervision system has made full use of the basic certification and accreditation guidelines, which supports the 32 enterprises in Guangxi to get "STC tested" Mark. It promotes the Hezhou City, Zhaoping County to build national level demonstration zones of organic product certification, guidance to promote Nanning City Shanglin County, Guilin City, Ziyuan county and other 12 counties (districts) approved as national organic product certification to create demonstration district. Nine enterprises have won 19 national low carbon product certification.
Up to April this year, there has been 32 enterprises, a total of 36 varieties of products through the certification of the "STC tested" Mark in Guangxi.