Mil Gotas, a bookstore about Latin America culture, located at the international business district at Yuzhong, Chongqing, attracts the attention from local residents and foreigners with its special style.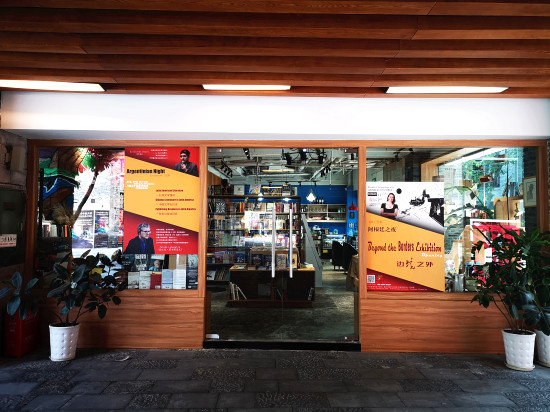 Mil Gotas Bookstore [Photo by Rao Hui]
Colourful sofa and mural and Latin American local handicrafts reveal the enthusiastic, magical and diversified Latin American styles. The Bookstore has a collection of more than 1,000 volumes, including original Latin American books, Chinese translations and Spanish translations of Chinese classics.
The reason why Rao Hui, owner of the Bookstore, selects the international business district at Yuzhong, Chongqing is that many international dealers and foreign tourists often gather here, and the surrounding international communities are the home to many families with children's education needs.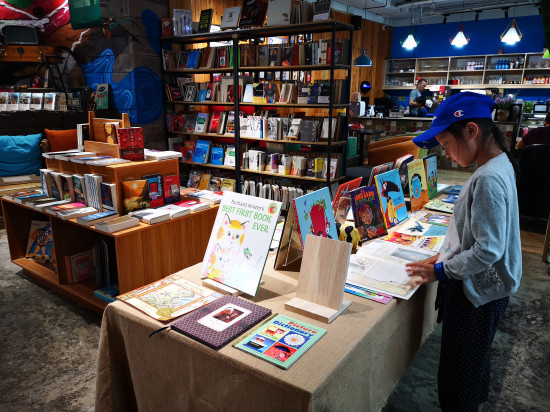 A girl reading picture book in Spanish [Photo by Rao Hui]
If one word can be used to describe Mil Gotas Bookstore, Rao Hui's choice is "Cultural Bridge". She said that she wants to build a platform for cultural exchange and communication between Latin American and Chongqing, and not only for introducing Spanish and Latin American cultural elements but also exporting more local culture.
In June 2019, she invited a local photographer Huang He to hold a cultural salon themed on "Bridges Tales of Chongqing" to tell the story of Chongqing to foreign friends; and in August 2019, she held an activity "Argentinian Night" at which several writers, editors and artists from Argentina talked about Latin American literature and art, and thoughts exchange.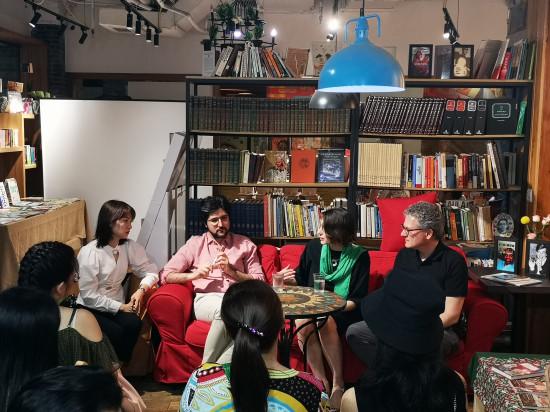 "Argentinian Night" [Photo by Rao Hui]
Mil Gotas holds similar cultural activity every month so as to bring the charming culture from the other hemisphere to local residents, and make local culture diversified and open.