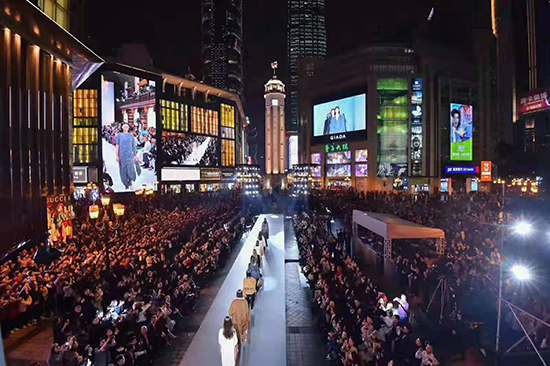 International Fashion Show held in Jiefangbei Business Circle (photo provided by Yuzhong Commission of Commerce)
In recent years, Yuzhong District, Chongqing has actively promoted the integrated development of culture, business and tourism, making the city full of youth and dynamic vitality, and attracting tourists from all over the world. Yuzhong District has become a "24-hour online" district, so that visitors can enjoy fashionable life here as they want.
In the morning, visitors can eat Jiuyuan bun, Zhengdong Dandan Noodles and other snacks that were originated in Yuzhong, Chongqing with a history of nearly 100 years. After breakfast, visitors can take the Yangtze River Cableway, climb the 18 Steps, walk on the Sancengmalu and take Line 2 to get to know the city built on the mountain.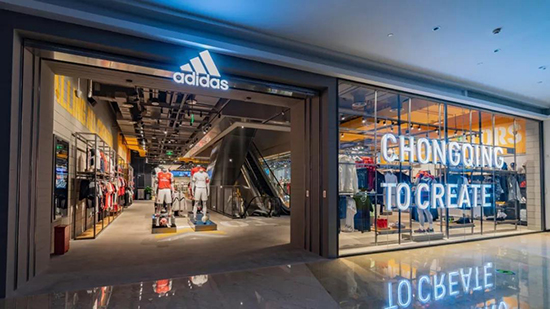 ADIDAS' first brand center store in western China was opened in Yuzhong District, (photo provided by Yuzhong Commission of Commerce)
When night falls, visitors can go to Guotai Grand Theatre to watch a play and enjoy the night view of the mountain city in Hongyadong or on the cruise ship. Late at night, there are bars, KTV, night markets for you to enjoy till dawn.