On May 30th, the 3rd stage of the "Foreigners @Chongqing Rural Area Visiting" event was held in Ersheng Town, Banan District. Many foreigner participants experienced traditional cultures in Banan thoroughly.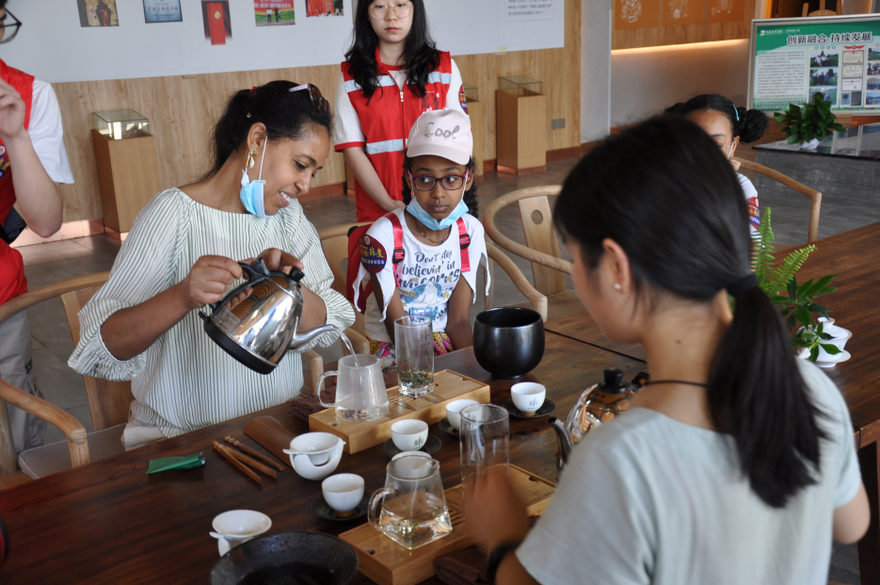 Foreigner participants learning how to brew Chinese tea Photo: Yu Bingtian
First, they went to the Dingxin Tea Garden, which located in the Baixiang Mountain. Foreigner participants learned how to pick fresh tea leave and how to process them. After understands the long history of the Chinese culture of tea, the Ethiopia participant Sena said:" Today I learned how to pick and process green tea, I even brewed a cup of green tea myself. Before I came here, I would never think that it takes so much hard work to process tea leaves, it's such a form of art. In my home country, we always drink black tea, but Chinese green tea tastes pretty good too."
Later, the group traveled to Tianlin Scenic Area by the Tianping Mountain, where small village buildings adorn picturesque surroundings covered with lush trees and flowers that release a rich fragrance through the country air.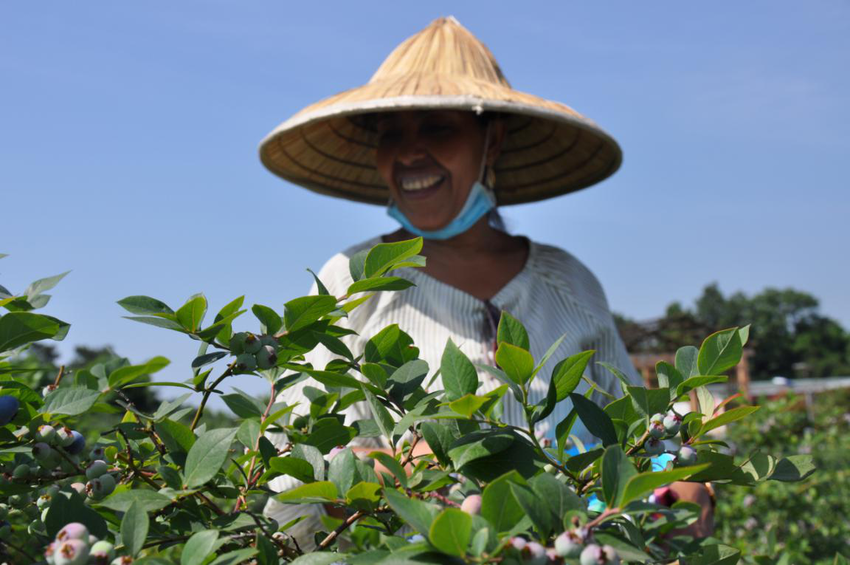 Foreigner participant picking blueberries Photo: Yu Bingtian
Another guest commented: "I thought the country roads would be bumpy and inconvenient, but this wasn't the case at all. The rural environment here is very good, and the air is fresh. It's been a real surprise. The living environment of farmers here is very modern, pleasant and beautiful."
Before the event reached its conclusion, organizers took their foreign guests to pick blueberries, all foreigner participants felt very satisfied with this event.