On June 7th, the 4th stage of the "Foreigners @Chongqing Rural Area Visiting" event was held in Dongwenquan Town, Banan District. Many foreigner participants, which came from Korea, Ethiopia, and Hungary, have experienced traditional cultures and the result of rural areas rebuilds events in Banan district thoroughly.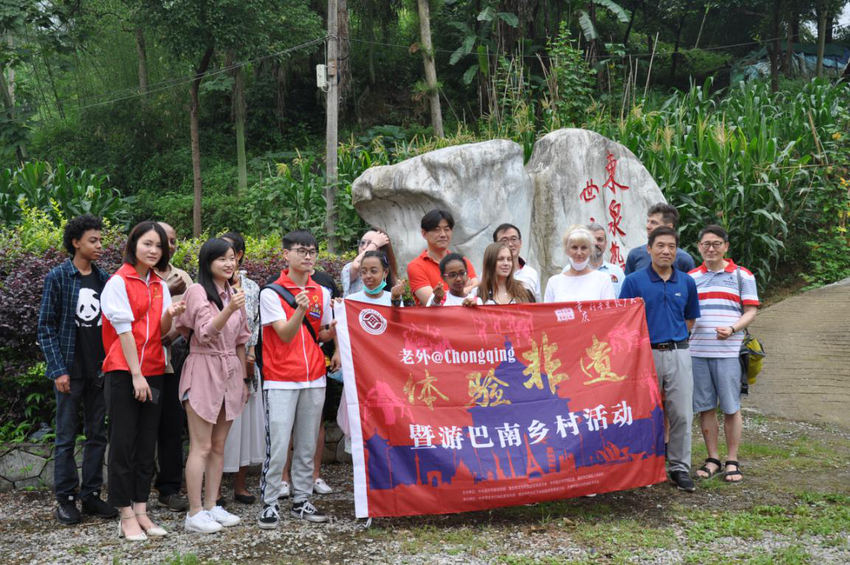 Foreigner participants took a picture behind the entrance on the Hot Cave Photo: Tian Yubing
First, all the foreigner participants visited Dongwenquan Town's famous sightseeing spot, the Hot Cave, and they all very interested in the principle of this cave. The Hot Cave is a limestone cave that appears as Karst Landscape, the high of the entrance of this cave is 1.5 meters and the wide is 2.7 meters, the shape of this cave is like a gourd, and the temperature of this cave is constantly 43 centigrade. Because of the high temperature and steam in the cave, the Hot Cave also called "the Natural Sauna Room" by local people.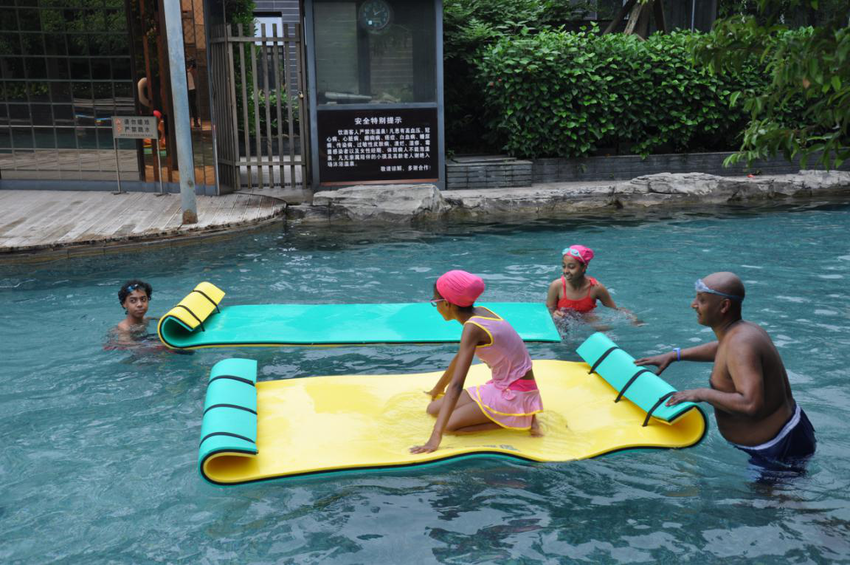 Foreigner participants having fun at the hot spring bath Photo: Tian Yubing
After visited the Hot Cave, all foreign participants went to the hot spring bath in Dongwenquan Town. Dongwenquan Hot spring is a City grade sightseeing spot in Chongqing, the water reserves are 4.5 billion cubic meters, and the recoverable amount of water per day is fifty thousand cubic meters. The water temperature is about 50 centigrade constantly and very suitable for bathing.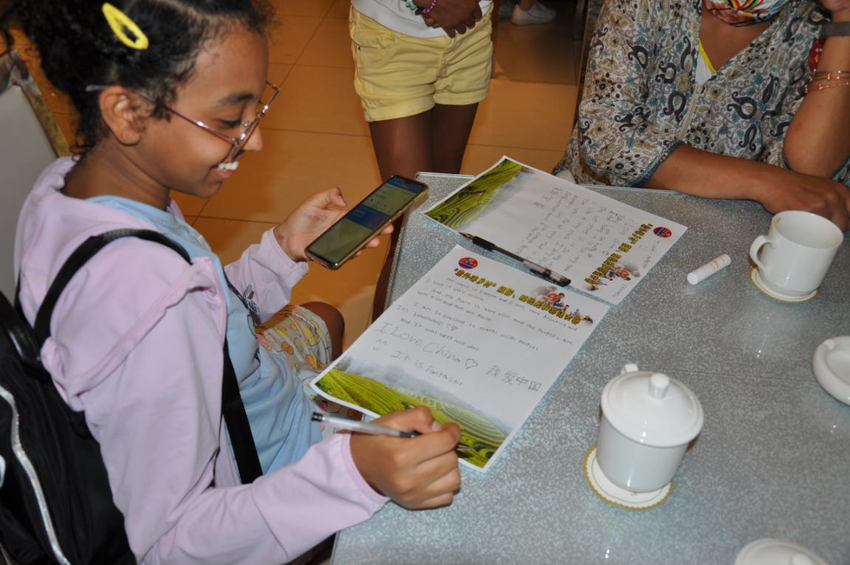 An Ethiopia child wrote her own travel notes in English and Chinese Photo: Tian Yubing
After that, all foreigner participants tried the chrysanthemum tea, which is a very important agricultural product to help farmers in the Banan district to shake off poverty. There were 16 travel notes received during that day due to the statistics of the Publicity Department of Banan District Government.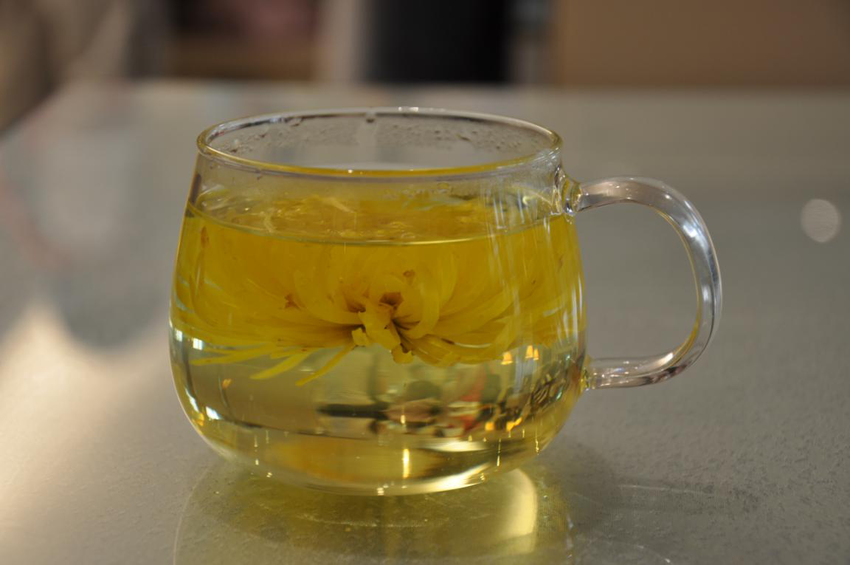 Chrysanthemum tea Photo: Tian Yubing
During the event, participants can also shoot photography, make a vlog, and write travel notes to join a competition. Foreigners who interested in the event can send an email to bntqw@126.com or call 66231839 to sign up for future events.