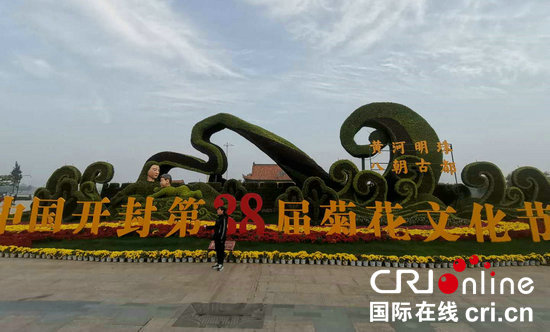 The Main Venue of the Festival Photo: Wan Qingli
On October 18th, the 38th Chrysanthemum Culture Festival opened in Kaifeng, China. Making sure that everything was in place for the pandemic prevention and control, Kaifeng City elaborately organized a series of activities and placed 3,200,000 golden chrysanthemums in full bloom to welcome guests from all around.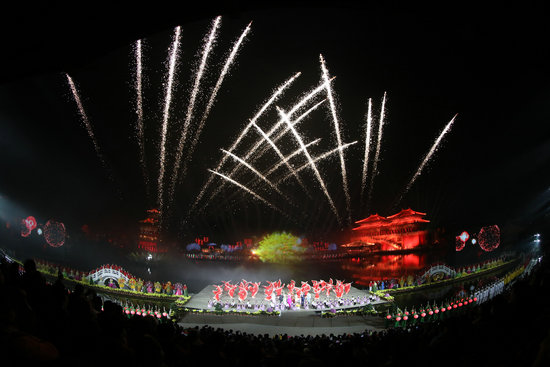 The performance at the opening ceremony Photo: Yang Peixin
On the night of October 17th, the sweet melodies of the piano heralded the coming of the 38th Chrysanthemum Culture Festival in Kaifeng, China. The audiences were impressed by the nice views of blooming chrysanthemums in the ancient city of Kaifeng which lies on the bank of the Yellow River. The musical Fragrant Chrysanthemums by the Lake told Kaifeng's story of chrysanthemums. The live-action performance made the whole show reach a climax. In the dazzling light, guests from all around explored the beauty and charm of Kaifeng, a city that dates back thousands of years, a renowned city of chrysanthemums.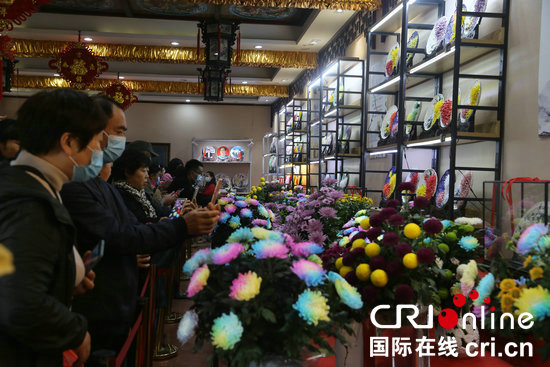 The tourists watched the chrysanthemums Photo: Wan Qingli
Ever since 1983, Kaifeng has held the Chrysanthemum Culture Festival 37 times. The annual flowery event has built a great bridge of international exchanges and project investment for the ancient city. Moreover, it has enabled the world to know about Kaifeng and Kaifeng to go global.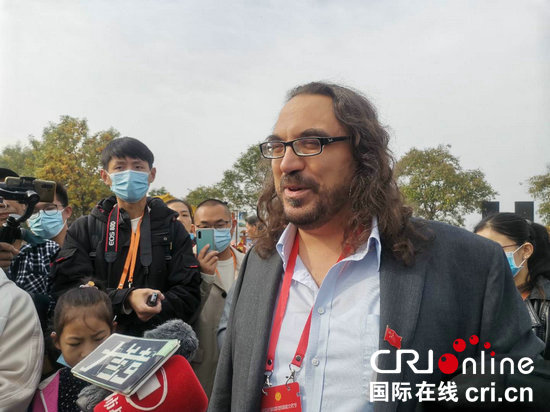 Mr. Makram EI-Shagi received an interview Photo: Wan Qingli
Right in Kaifeng, guests from all around watched the beautiful scenery, tasted the cuisines, learned about the long and rich history of the Central Plains, witnessed the brand new look of this region, and shared the opportunities for future development. Mr. Makram EI-Shagi comes from Germany and is now the foreign professor of Henan University. He has been living in Kaifeng for 6 years. Every year, he will take his kids to have fun and watch chrysanthemums in the scenic spots. He said, "There are a great variety of chrysanthemums in Kaifeng. I love those flowers a lot and like the chrysanthemum tea. I am quite happy to attend the culture festival. Kaifeng is a beautiful city with delicious food and a long history."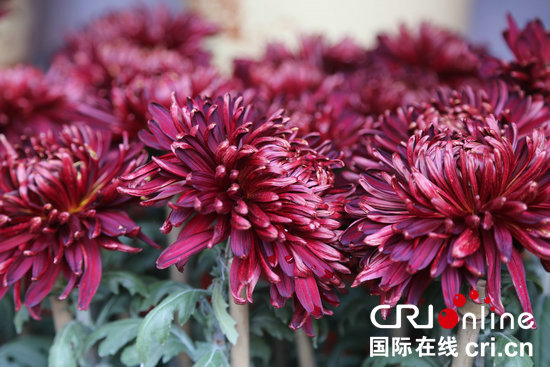 A select group of chrysanthemums Photo: Wan Qingli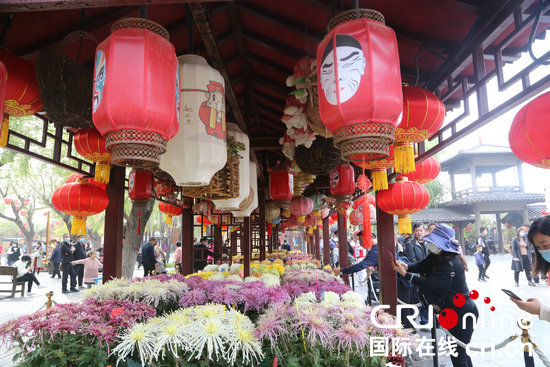 The exhibition of chrysanthemums Photo: Wan Qingli