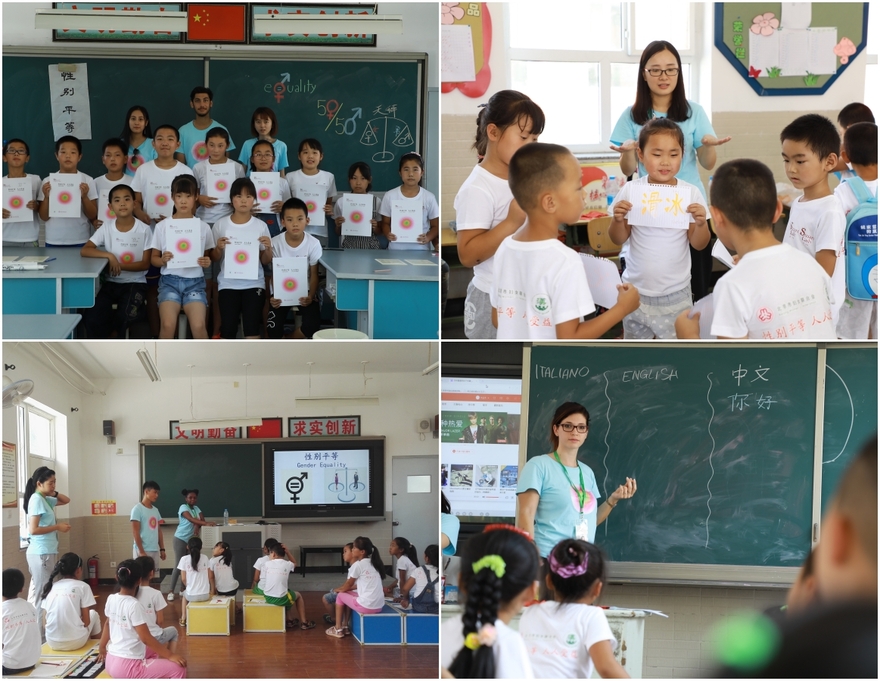 Highlights of the event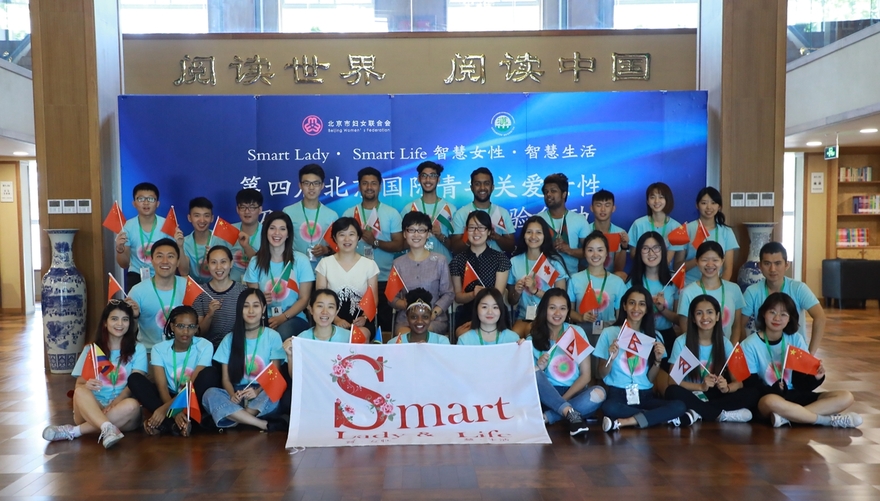 A group photo of the participants of the event
During July 12 through July 20, Smart Lady·Smart Life –International Youth Action for Gender Equality and Sustainable Development ·Beijing (2017), a volunteering experience action to show care to women and traditional culture was concluded in Beijing. The event was co-hosted by the Beijing Women's Federation and the Foreign Affairs Office of the People's Government of Beijing Municipality. Beijing Women's International Center and the International Mandarin Chinese Promotion Institute of the China Association for Non-government Education were entrusted with the event organization. Supported by the Women's Federation of Yanqing District and Beijing International Chinese College, the 9-day event was participated by 28 international youth volunteers from 9 countries including Italy, the U.S., Canada, Nepal, Tanzania, Bangladesh, India and China.
At the launch ceremony, the hosts and organizers representatives noted that, the action on "gender equality" and "sustainable development" was an effort to respond to UN's sustainable development goal, and the thought provided to the youth generation on topics such as to promote gender equality, women development and more.
During the nearly two-week voluntary activity, the international youth visited one of the three zones where the Beijing 2022 Olympic and Paralympic Winter Games will be held – Yanqing District. There the volunteers gave classes on gender equality and children protection lessons in the Yao Jia Ying Central Primary School with the English and Chinese bilingual education brochure Gender Equality Benefits Everyone as blueprint. They learned Peking Opera drawing and the paper-cut art from the Beijing Smart Lady, and climbed the Great Wall to communicate to tourists with gender equality and the concept of natural cultural heritage protection. They walked into women's entrepreneurship base, Tianpu Farm to draw a cultural demonstration wall and to offer advice for women entrepreneurs.
The event has been held for three consecutive years starting from 2014. 2017 was the 4th year, witnessing national and international youth volunteers participated in the event. Yao Jia Ying Central Primary School, the Badaling Great Wall Special Area Office and Tianpu Farm and other agencies offered their support for the event.
Source: beijingwomen.org.cn