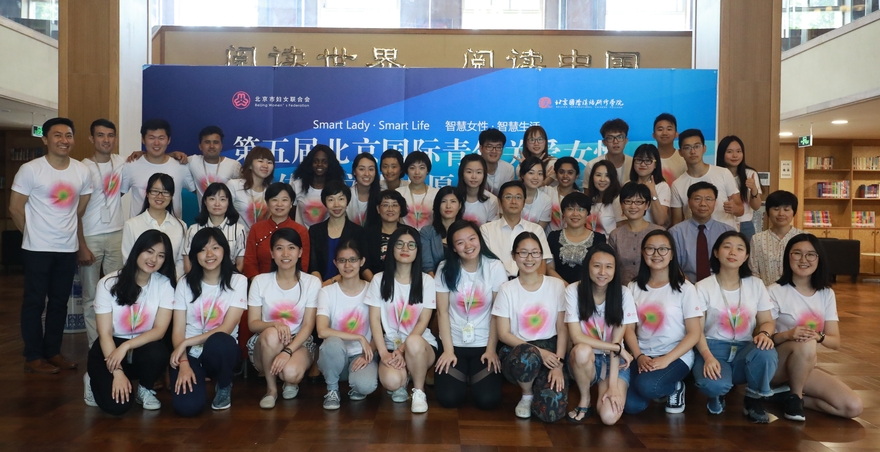 A group photo of the participants of the Fifth (2018) International Youth Action for Women and Traditional Culture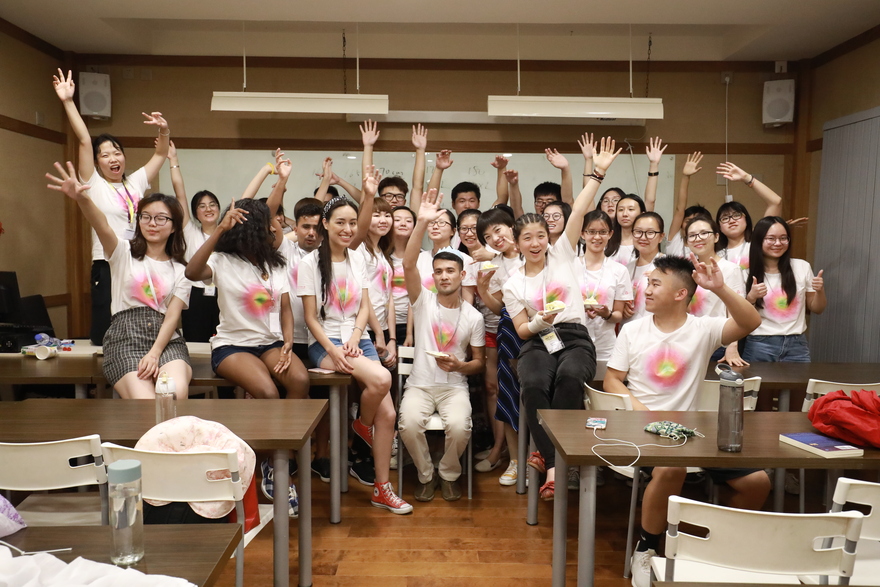 A group photo of the participants of the Fifth (2018) International Youth Action for Women and Traditional Culture
The Fifth (2018) International Youth Action for Women and Traditional Culture was held in Beijing from July 1 to July 10.
The activity were sponsored by Beijing Women's Federation (BWF) and the Foreign Affairs Office of the People's Government of Beijing Municipality.
The organizers of this activity included Beijing Women's International Center, the women's federation of Chaoyang District and Beijing International Chinese College.
Thirty young volunteers from 11 countries, including Bangladesh, Nepal, Canada, the US, Japan, Tanzania, Kazakhstan, Mongolia, Mexico and China, took part in the event.
In the 10-day activity, the volunteers visited families in Chaoyang District, China National Museum of Women and Children, China Women's University and Beijing Qiushi Vocational School, provided services at Beijing Chenguang Rehabilitation Center for Cerebral Palsy Children and popularized gender equality and natural heritage protection to tourists from different countries on the Great Wall Badaling.
They also learned with Beijing Smart Lady how to make kites and put on the special facial makeups of Peking opera at Gaobeidian Chinese Folk Art Classes, which helped them realize the significance of cultural inheritance.
Zhao Haiying, vice-president of BWF, addressed the closing ceremony of the activity on behalf of the organizers.
According to Zhao, this activity has become one of the core foreign exchange activities of BWF. Aimed at inheriting and carrying forward the spirit of the Fourth World Conference on Women, held in 1995 in Beijing, based on the guidelines of the Beijing Declaration and Platform for Action adopted at the conference, and focusing on the Sustainable Development Goals of the UN, organizers expect to encourage young people to reach a consensus on building a community with a shared future for mankind and work towards this goal in the context of globalization.
Zhao said she hoped the participants could spread the spirit of volunteering to young people throughout the world, pass down human civilization and thoroughly implement gender equality and voluntary service spirit.
During the past five years the annual activity witnessed the participation of over 100 volunteers and several thousand teenagers from 31 countries.
China Women's University, Beijing Qiushi Vocational School, the Gaobeidian Chinese Folk Art Classes and the Office of Badaling Great Wall Special Scenic Area gave strong support to this activity.
Source: beijingwomen.org.cn