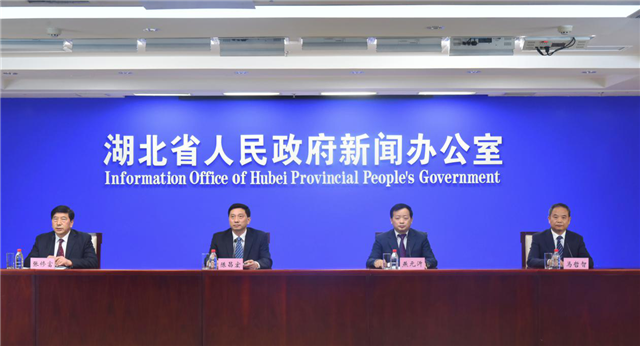 The press conference scene Photo: Gao Yushan
From November 18th to 20th, the 20th Conference on Overseas Chinese Pioneering and Developing in China will be held at Wuhan, Hubei.
The main organizers of this conference are Hubei Provincial Peoples Government, the Overseas Chinese Affairs Office of the State Council, and Wuhan Municipal Peoples Government. Even in a global epidemic context, Overseas Chinese still have a high interest in starting businesses. More than 200 representatives from 46 different countries have signed up for the conference on November 10th. Over 1,000 projects from all over the world that related to bio-medicine, cultural media, and photoelectron has submitted.
This year, the main organizers have cut short the conference process in consideration of the epidemic situation. The conference will have an opening ceremony, a Wuhan forum, a key project signing ceremony, and a project roadshow in 2 and a half days. In addition, nine other special events, such as the Smart city high-quality development and "the Belt and the Road" internationalization forum, Hubei Science and Technology goes into Russia, and Health biomedicine will hold in the form of video conferencing. Overseas Chinese around the world can visit the conference this year online.
As the conference was holding, their official website will also have a 20th Anniversary achievement exhibition and a special promotion of Overseas Chinese fighting COVID-19 together. The main content of this exhibition and the special promotion is the development history of the conference and how Overseas Chinese pulled together and helps each other out during the epidemic situation.