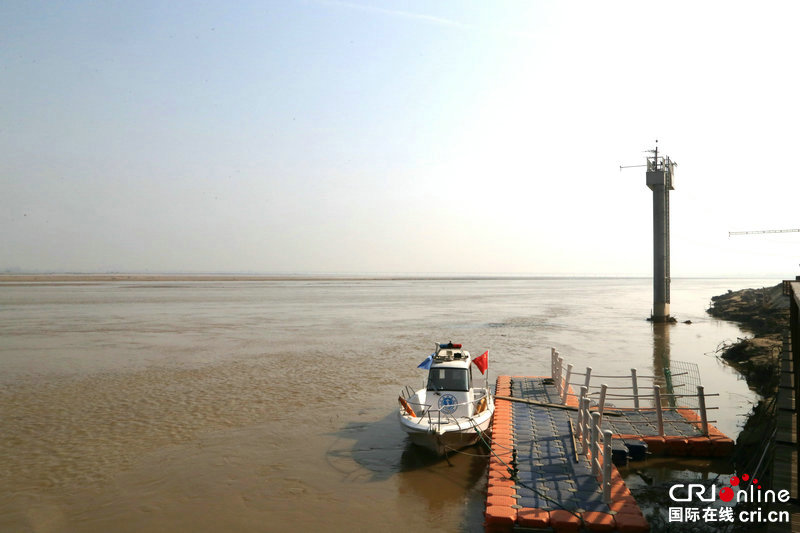 The Yellow River Photo: Wan Qingli
Six international students and foreign teachers arrived in Huiji district of Zhengzhou, Henan on November 24 to witness the current situation of ecological conservation and high-quality development of the Yellow River Basin. They met at the mother river of the Chinese people to start a trip of glamour.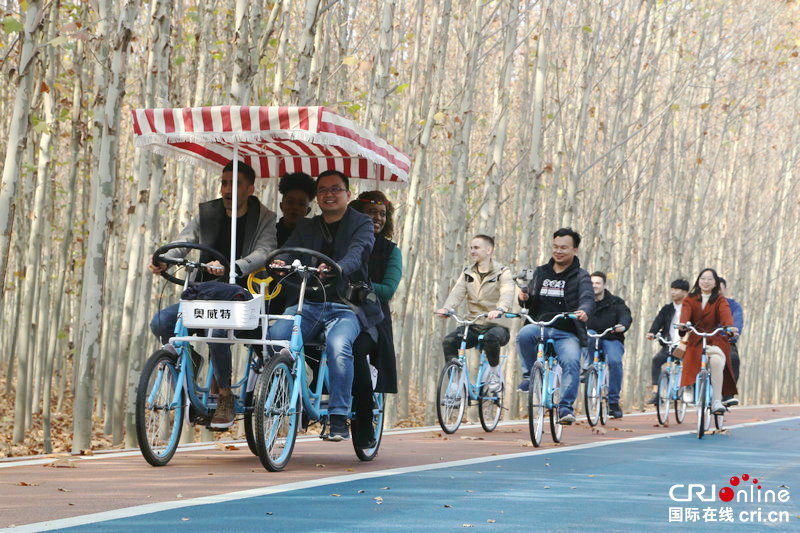 Cycling along the Bike Path Photo: Wan Qingli
Young foreigners took a far-sighted view from the Yellow River Beach Park. The roaring river and fluttering migrant birds drew their attention. They watched the fallen leaves and enjoyed a slower pace of life when cycling along the bike path. In a research institute of the silt inkstone, the young tried molding and sculpture, wrestled with the mud and experienced the magic of art. When they came to an archaeological site for iron melting which could date back to the Han Dynasty in Guxing, they traced the forging technology and the industrial civilization in ancient China.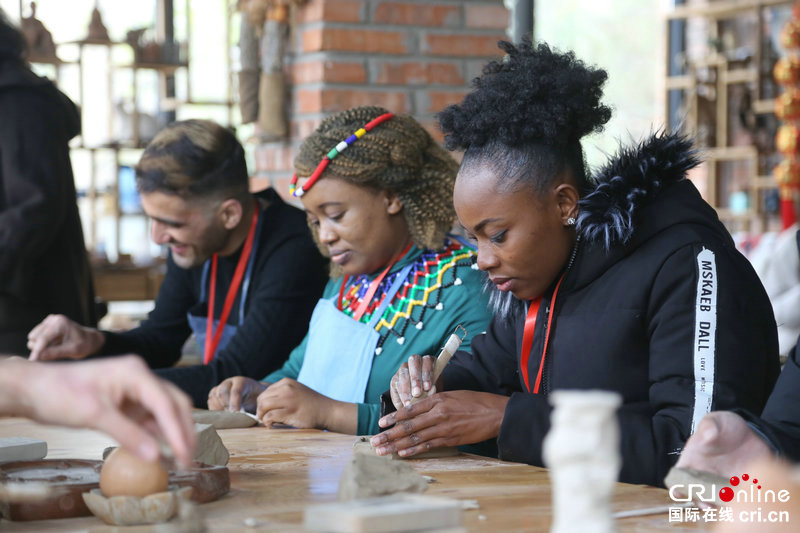 Making the Silt Inkstone Photo: Wan Qingli
Jakovljevic Zivojin, an international student from South Africa, said in a thrilled tone, "I'm impressed by the Yellow River. It's marvelous! People can enjoy great natural scenery and the charm of its ecosystem." Mpofu Nokhuthula from Zimbabwe gasped in admiration, "Every flower, grass, tree and leaf here is attractive."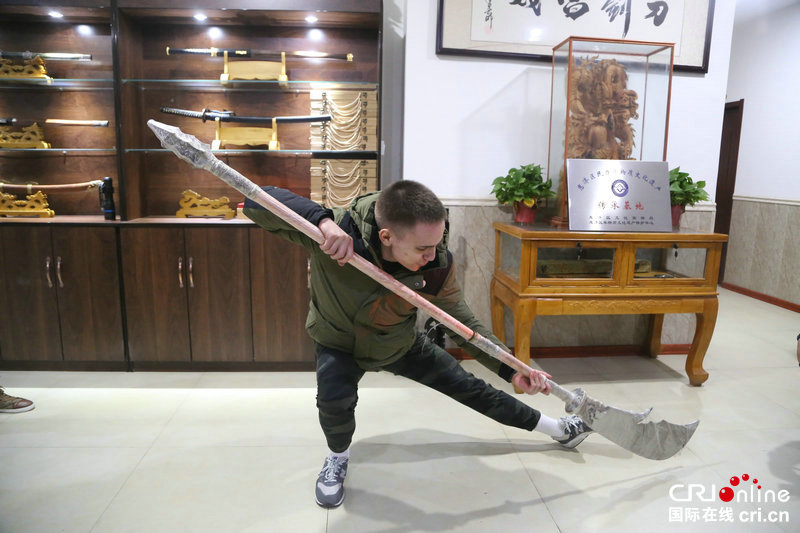 Kungfu Show with a Broadsword Photo: Wan Qingli
"I'm into Chinese Kungfu." Grachev Oleg, a foreign teacher from Russia, said after learning some sword casting technique, "I'd like to purchase a sword as a unique memory of Zhengzhou after this trip."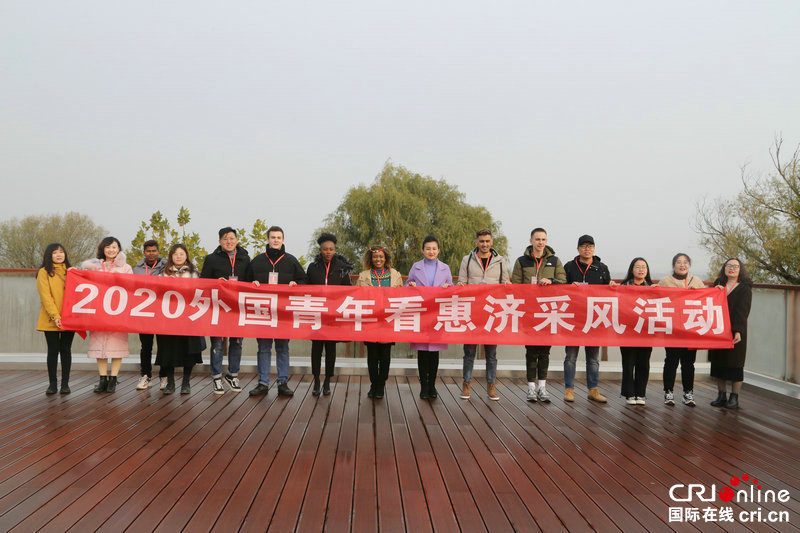 A Trip in Huiji district Photo: Wan Qingli
Huiji is wonderful during the early winter. Young foreigners went sightseeing on Huiji district which is developed through ecotourism. They felt the Yellow River with all their senses, observed the rapid growth of cities along the river and were fascinated by the romance of Zhengzhou.