On March 9, foreign friends who participated in the activity of "Decode a Happy Aba – Foreigners Witness the Poverty Alleviation Achievements of Aba Prefecture" visited Rangbala Intangible Heritage Culture Training Bass in Langtang County, Aba Prefecture. The Tibetan pottery and Tibetan incense impressed them.
Rangbala Intangible Heritage Culture Training Bass is an aggregation with the core of protecting, inheriting, promoting and developing the excellent intangible cultural heritage of Tibetan people, and the main subjects of excellent teachers and graduates. Its concept is "new ecology, new culture, new generation, new development, new life, new livelihood and new mechanism", and the functions are special industrial orientation, landscape tourism and residential life.
Emmanuel, an international student from Rwanda, experienced throwing and felt the fun of Tibetan pottery after learning about Tibetan pottery skills. Emmanuel said, "This is my first time to make a pottery, and it was difficult but very interesting."
Joaquín Estrader, an international student from Argentina, said after visiting the process of making thangkas, said, "The thangkas are made very well, because they are purely handmade. This is also helps to preserve Tibetan culture and Tibetan craftsmanship."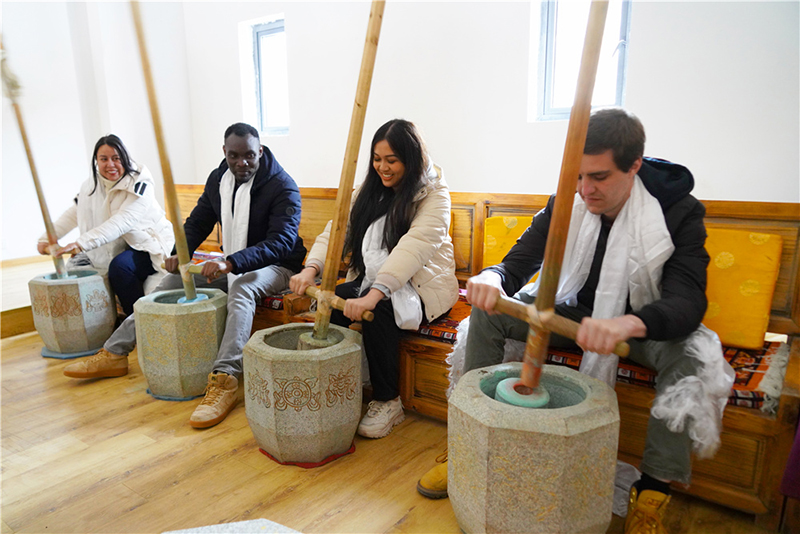 Foreign friends was experiencing the process of grinding mineral pigments Photo: He Gang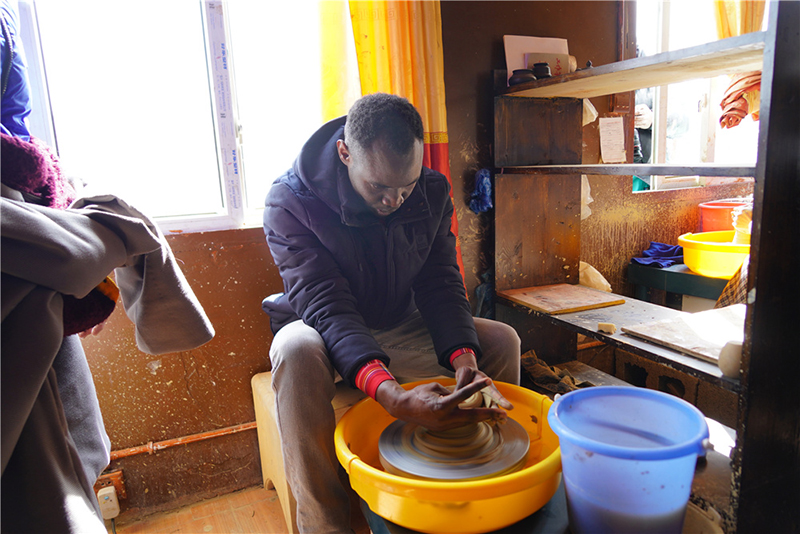 The foreign friend was making the Tibetan pottery Photo: He Gang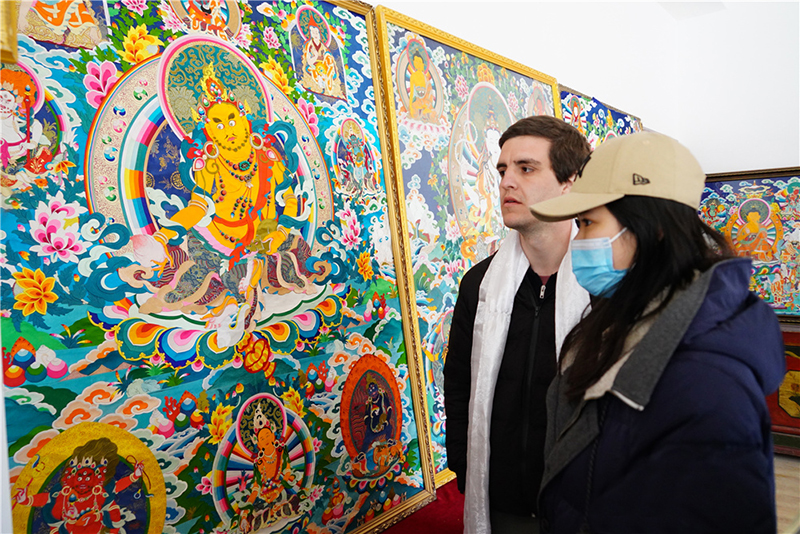 The foreign friend was watching thangka Photo: He Gang