Under the theme of "Smartize the Future", AWE2021 brings the latest innovations from the global home appliance and consumer electronics industry designed for an interconnected smart life in the digital era. With an unprecedented scale, this year's expo has a strong exhibitor roster and tens of thousands of products and solutions boasting cutting-edge technologies and stylish designs.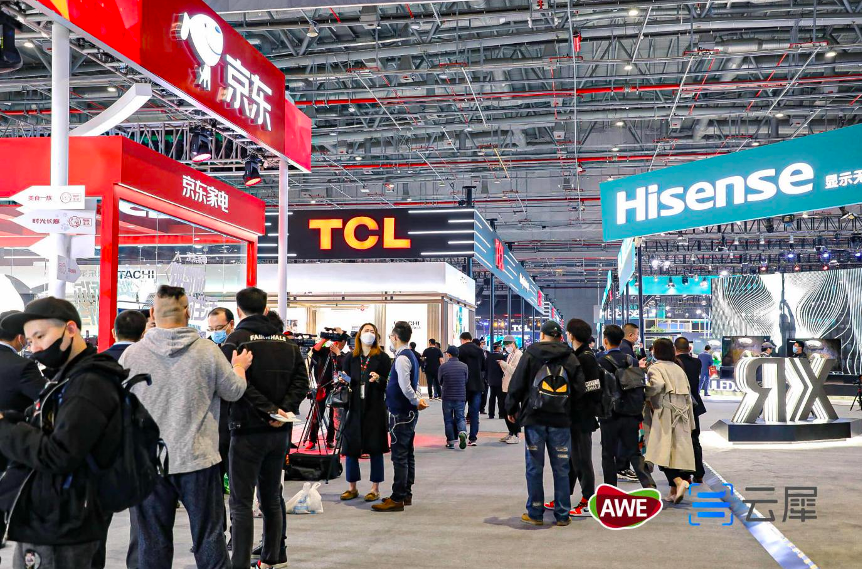 AWE2021 [Photo via AWE]
AWE2021, which is being held at the National Exhibition and Convention Center in Hongqiao, Shanghai, runs from March 23 to 25, 2021. Jiang Feng, Executive President of the organizer, the China Household Electrical Appliances Association (CHEAA), points out that AWE (Appliance & Electronics World Expo) has always been devoted to powering the innovation and growth of the home appliance and consumer electronics industry and creating a more comfortable home life. In the first year of a new decade, AWE will stay true to its original promise of advancing industry development so as to allow global consumers to benefit from tech-powered smart life solutions.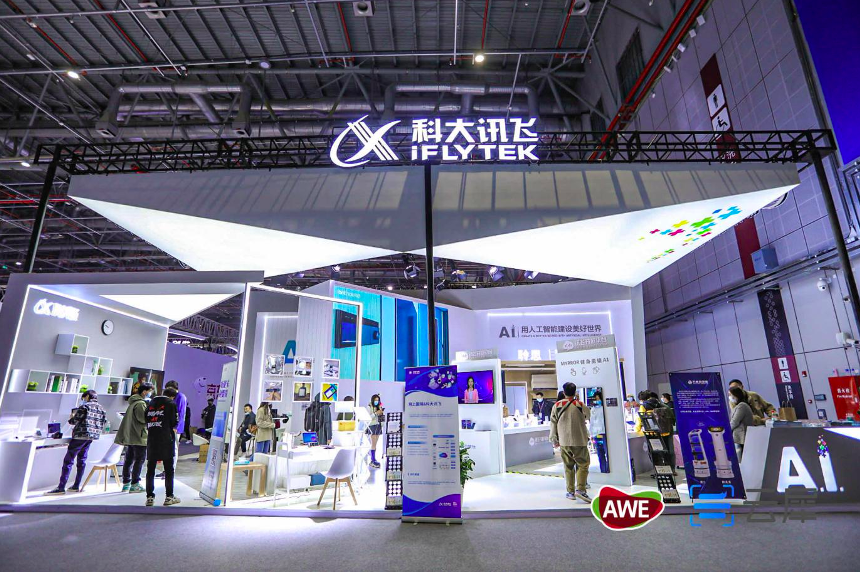 AWE2021 [Photo via AWE]
AWE is becoming the biggest global show in its field
AWE has, ever since it was first held in Shanghai in 2011, been evolving fast, and constantly setting new records in terms of scale, brand recognition and global expansion. With the support of the strong domestic home appliance and consumer electronics industry and market, it is now one of the three global heavyweight shows in its field.
Since early 2020, the major global home appliance and consumer electronics exhibitions have either been postponed or moved online due to the outbreak of COVID-19. The industry desperately needed a globally recognized platform to display its latest innovations and allow an insight into the technical and consumption trends of the industry. Thanks to the containment of COVID-19 in China, AWE could take the lead in relaunching an offline presence.
Covering an area of 150,000 square meters, the six exhibition halls of AWE2021 bring together nearly a thousand exhibitors from at home and abroad, including international heavyweights such as Gaggenau, Miele, GE Appliances, Bosch, Siemens, Fisher & Paykel, Panasonic, Sony, Sharp, AEG, Gorenje, ASKO, SMEG, Whirlpool, Hitachi, Philips, Laurastar, 3M, Pentair, Westinghouse and Shark, domestic big names such as Haier, Hisense, TCL, Skyworth, Konka, Meling, Gree, Aux, Fotile, Robam, Vatti, Vanward, Macro, Galanz, Joyoung, Supor, Lexy, Ecovacs, Meida, Golden Home, Marssenger, Sanfer, HEGII, Airmate and Flyco, technology giants and unicorn IoT companies such as JD.com, Flytek, 360, Tuya, Topband, Ayla, Xingluo Technology, Aispeech and SoundAI, and core component and material suppliers such as LGD, CSOT, GMCC & Welling, Jiaxipera, Nidec, Donper, Highly, Schott, Higasket and Saite.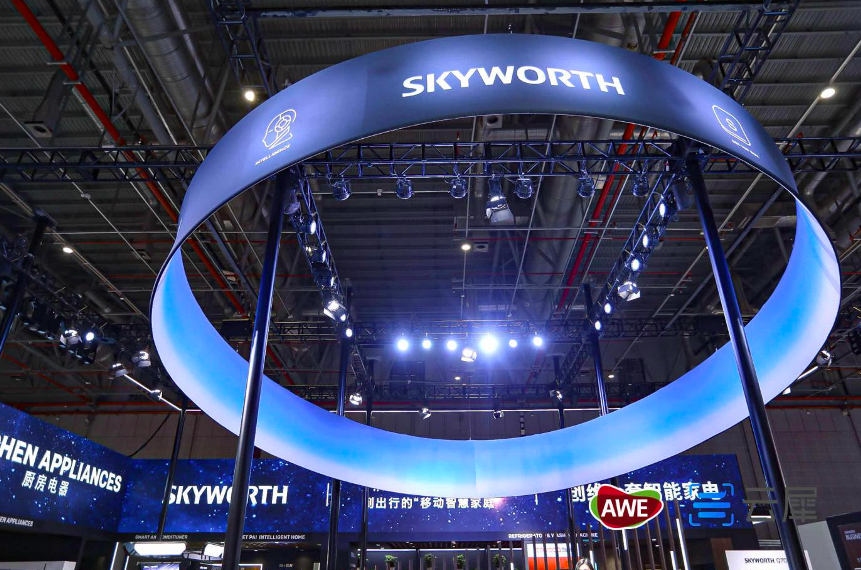 AWE 2021 [Photo via AWE]
In the course of ten years of development, AWE has consolidated its position and brand image, winning broad recognition from the global home appliance and consumer electronics industry as well as related industries as a trend indicator and market booster. The participation of international premium brands shows their growing interest in the Chinese market and AWE's strategic value to them in their local expansion.
With its unprecedented scale and a strong exhibitor roster, AWE is developing into the largest global home appliance and consumer electronics show, and well prepared for the coming new decade. As the first offline show held since the outbreak of the epidemic, AWE 2021 will act as a confidence booster as well as an indicator for the high-quality development of the home appliance and consumer electronics industry.
AWE displays smart life through interconnected scenarios
As a global leading platform for smart life demonstration, AWE2021 is divided into several exhibition zones, including Smart Appliances & Smart Home, Consumer Electronics & Smart Technologies, Smart Kitchen, Ecology & Health, Beauty & Personal Care, and Cleaning Appliances. These fully showcase the latest achievements made in cutting-edge technologies such as 5G, AI, IoT, big data and cloud computing, their integration with the home appliance and consumer electronics industry, as well as the evolution of the tech-powered industry ecology.
With the application of technologies such as AI, IoT, big data and cloud computing, home appliances and consumer electronics are evolving from individual-product intelligence to scenario-based intelligence, from order-based service to proactive service. At AWE2021, enterprises showcase their interactive, scenario-based and customized solutions and IoT-powered smart interconnected life. The Haier Smart Home offers users a seamless scenario-based smart experience with a boundary-less ecology that integrates its resource providers. TCL employs its concept of "with a display panel outside and chips inside, a panel connects everything" and uses its AI-powered appliances to establish smart household scenarios that cover audio & video entertainment, cooking, home security and room ventilation in the living room, kitchen and bedroom. Hisense uses one third of its exhibition area to display its future smart life solutions, from smart home, smart community to smart city, and is releasing its smart home APP at AWE2021 to deliver its smart life strategy.
Thanks to the joint efforts made by the China Household Electrical Appliances Association and leading home appliance and consumer electronics enterprises, cloud-to-cloud interconnection (CIC) is being applied in more and more scenarios. At AWE2021, CIC is expanding its scenarios from home to community and estate management, showcasing smart scenarios from a smart home and smart community to smart estate management through cross-brand products.
Bringing together innovations made over the past two years, products displayed at AWE2021 offer significant improvements in industrial design, intelligence, healthcare and environmental protection. Equipped with sensors and smart algorithms, products are getting more and more sensitive to user demands. The application of healthcare technologies in refrigerators, washing machines and kitchen appliances provides full health protection for consumers. Built-in, packaged home appliances with integrated functions and aesthetic elements are also displayed at the show. Plus, a large number of air conditioners showcased at AWE2021 are beyond Grade 1 level according to China's new national standard, demonstrating the technological improvements and breakthroughs the industry has made in cooling technologies. Cutting-edge TV products including 8K, Mini LED, Micro LED, OLED, laser TV, rollable TV and transparent TV create the ultimate experience for users while injecting more vitality into the industry. Air conditioners with dedicated outdoor air systems, electric vacuum cleaners and mops, smart processors, multi-function cookers, smart tea makers and foldable washing machines are also showcased at AWE2021. All these demonstrate the industry's commitment to creating new demand amid the supply-side structural reform.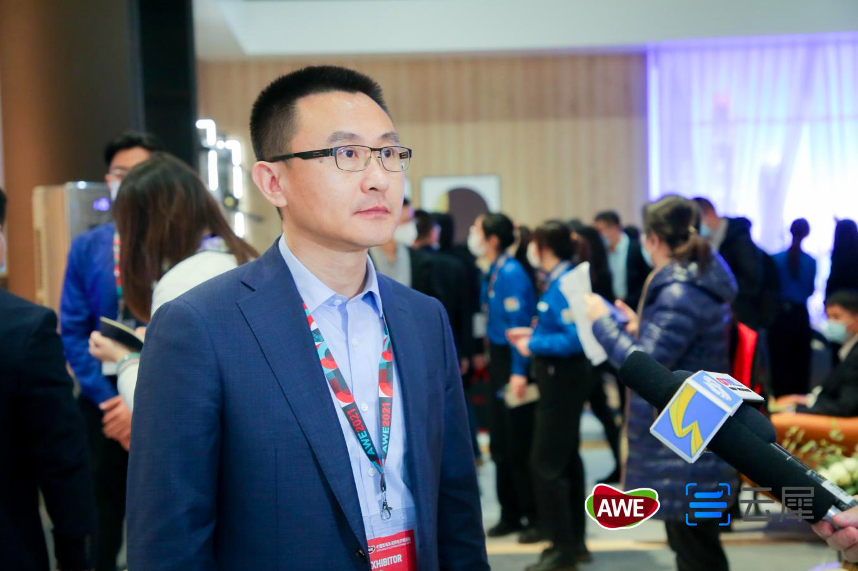 Wang Ye, Vice President of Haier Smart Home [Photo via AWE]
AWE has always been a platform for consumers to experience a future lifestyle. AWE2021 heralds the dawn of the era of a scenario-based and interconnected smart life. Just as Wang Ye, Vice President of Haier Smart Home, points out, "Consumers always come first."