In recent years, Yubei District in Chongqing, China has made great efforts to improve the living environment of urban and rural areas, advancing people's livelihood to a higher quality.
On the one hand, Yubei District attached great importance to maintaining rural idyllic scenery, local customs and traditional style. While highlighting ecological advantages of green mountains and rivers, Yubei District organically combined local natural resources and cultural resources to build original scenery with Bayu characteristics, such as Xinglong Litchao House and Cizhu Cattle-herding Village.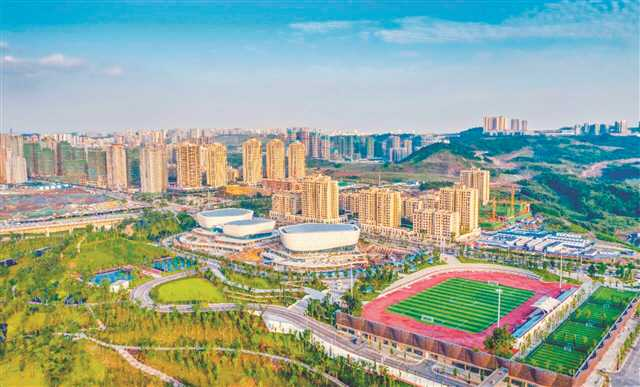 Yubei District Public Fitness Center Photo: Yubei District Network Information Office
On the other hand, Yubei District is focusing on nine aspects, i.e. urban planning, urban construction, urban management, urban traffic, infrastructure, landscape resources, urban culture, optimization of functions and urban innovation, to speed up the building of an international airport metropolis which is livable, exquisite and low-carbon.