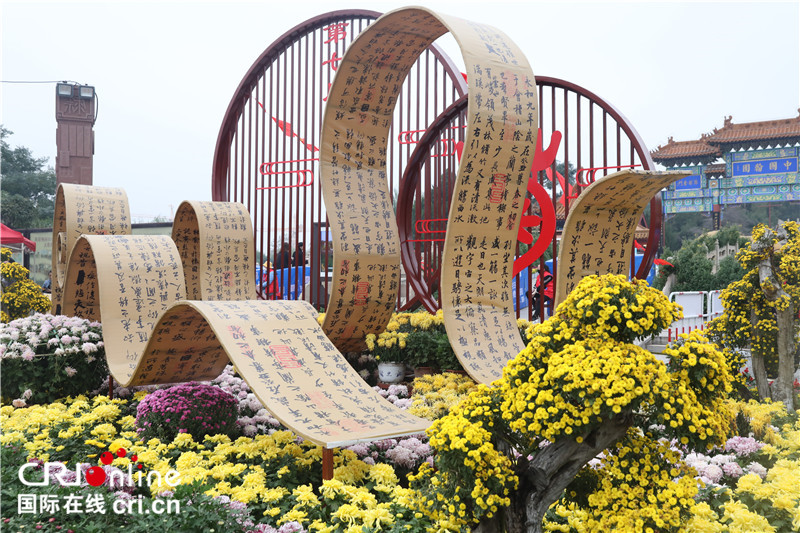 Exquisite Chrysanthemums of Various Styles [Photo by Wan Qingli]
In the evening of October 14, amazing performances were presented at the opening ceremony of the 39th Chrysanthemum Culture Festival in Kaifeng, China. The ceremony will be followed by a variety of activities, and 3.2 million pots of chrysanthemums are in full blossom to warmly welcome friends from far and wide.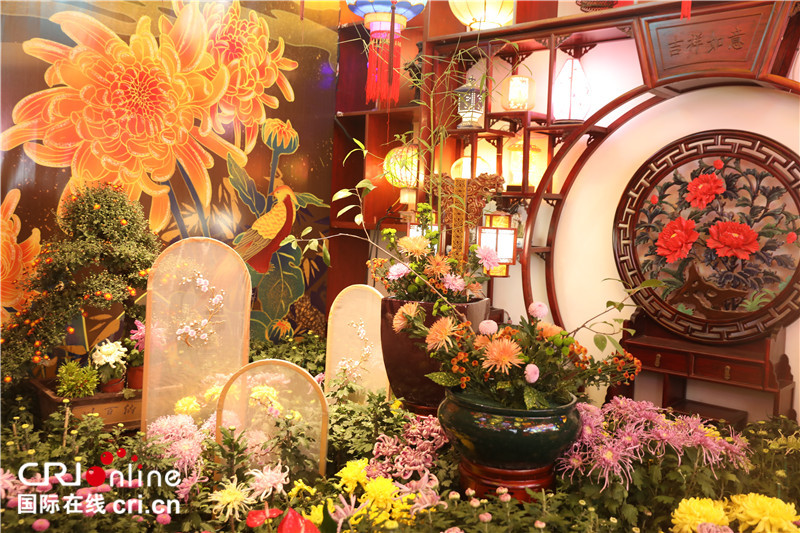 Chrysanthemum Floral Arrangement [Photo by Wan Qingli]
Kaifeng boasts a history of more than 1,500 years of planting and enjoying chrysanthemums. In the Northern Song Dynasty, Kaifeng's chrysanthemums were famous far and wide, with the variety, number and cultivation ranking among the top around the nation.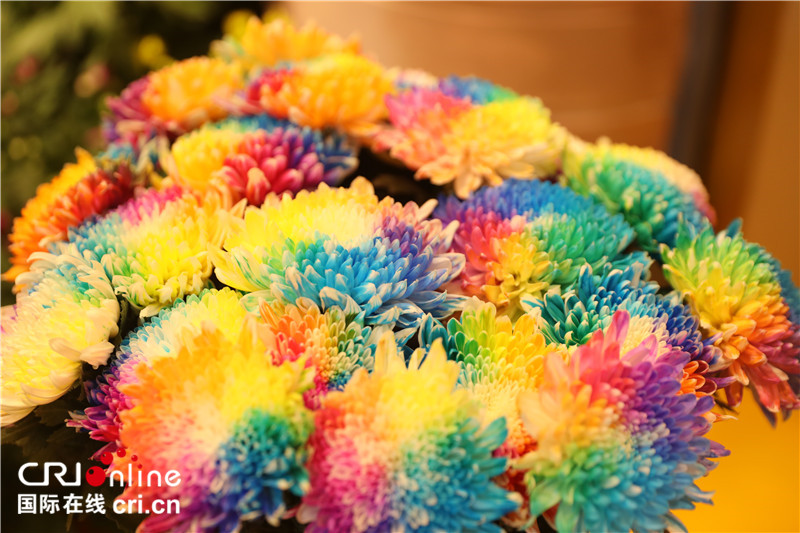 Dazzlingly Colorful Chrysanthemums [Photo by Wan Qingli]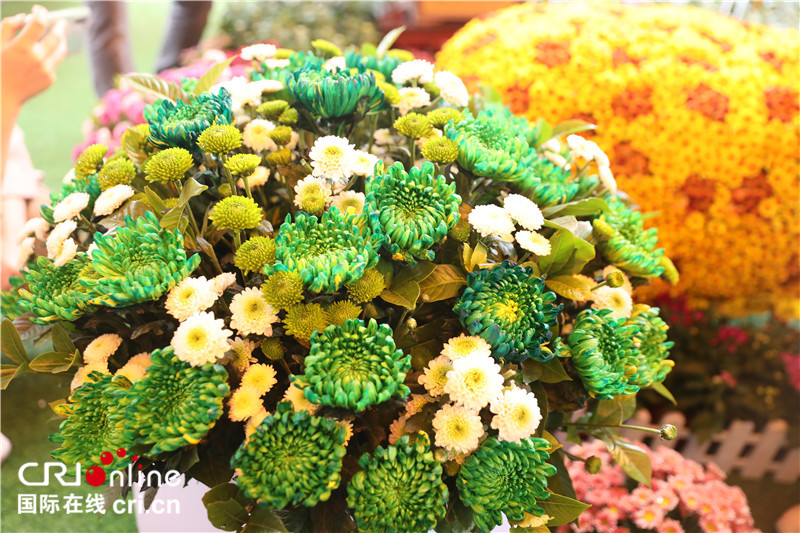 Dazzlingly Colorful Green Chrysanthemums [Photo by Wan Qingli]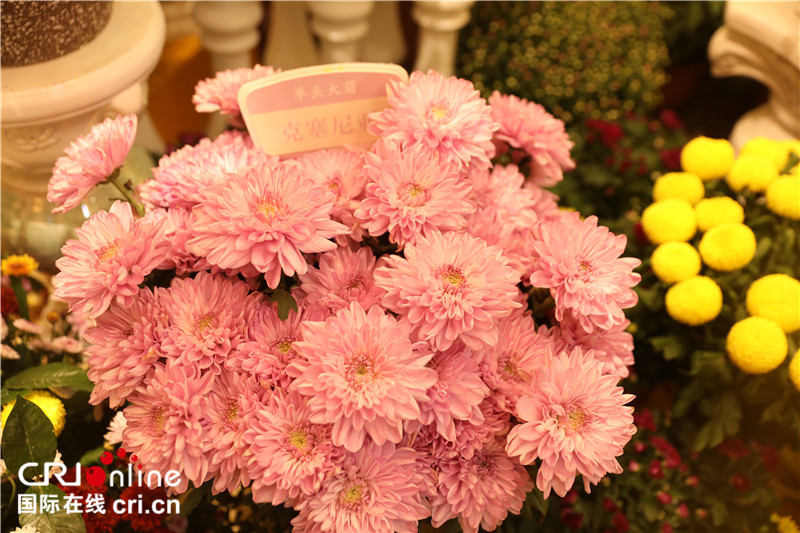 Large Headed Chrysanthemums [Photo by Wan Qingli]
Kaifeng's major tourist attractions present select chrysanthemums of various styles, dazzlingly colorful chrysanthemums, elegant Dali Chrysanthemums, fresh and unique floral arrangement of chrysanthemums. Notably, scenic spots including China Hanyuan and Qifeng Guyuan will be opened to tourists for free from October 10 to November 10.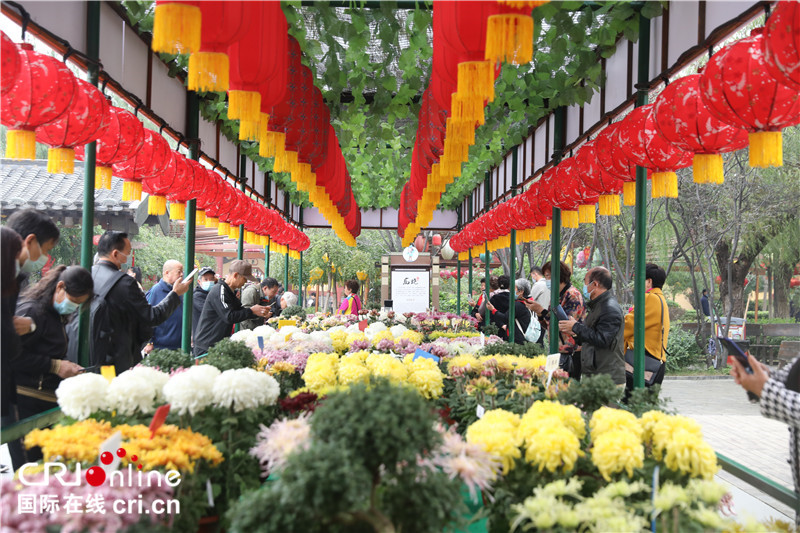 Fine Chrysanthemum Exhibition [Photo by Wan Qingli]
In recent days, Kaifeng City will hold a series of activities, including the first Chrysanthemum Expo, the 10th International Fine Chrysanthemum Exhibition, and the 10th Chinese Chrysanthemum Flower Arrangement Art Exhibition, which will help enhance the inheritance and development of chrysanthemum art. The 10th International Fine Chrysanthemum Exhibition will present select chrysanthemums from 15 countries, including China, the Netherlands, Italy, France and German to offer an international chrysanthemum feast.
The annual chrysanthemum feast will facilitate the win-win cooperation between various sectors in Kaifeng and enterprises from China or the world at large, which will continuously inject new vitality into the development of the ancient city.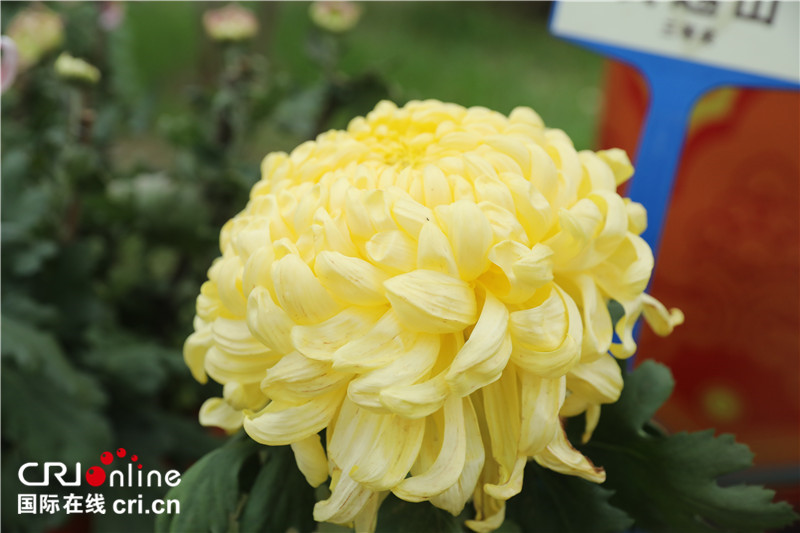 Chrysanthemum in Full Bloom [Photo by Wan Qingli]