Huachuang Conference (hereinafter referred to as the "Conference") has become an important platform for the development of overseas Chinese, providing services for regional economic and social development. The previous overseas special sessions of the Conference have attracted a large number of overseas Chinese to invest and start businesses in various regions of Hubei, promoting effectively the scientific and technological innovation and industrial upgrading of the province.
This year, the Conference has held special sub-events featuring Hungary, France and Canada, with fruitful results.
The France-themed sub-event ended with the signing of a series of high-quality projects, with a total amount of CNY 730 million. "May this sub-event continue to inject 'positive energy' into the friendly exchanges between Europe and Hubei, and make Hubei more and more attractive," said Lin Peng, President of the European Chamber of Commerce in Hubei.
During the sub-event featuring Hungary, Chen Minghong, President of the European General Chamber of Commerce in Hubei and the Hungarian Hubei Association, mentioned that Hungary has been widely welcomed by Chinese companies for many years, and that he expects more Chinese companies to invest in Hungary.
The Canada Hubei Chamber of Commerce organized a delegation to participate in the Conference and hosted the China-Canada Economic and Trade Forum, which facilitated the matchmaking of eight projects.
Entrepreneurs from China and abroad have announced that they will continue to strengthen economic and trade exchanges between Chinese enterprises and other countries in the world in the future, and promote Hubei's economy to a higher level.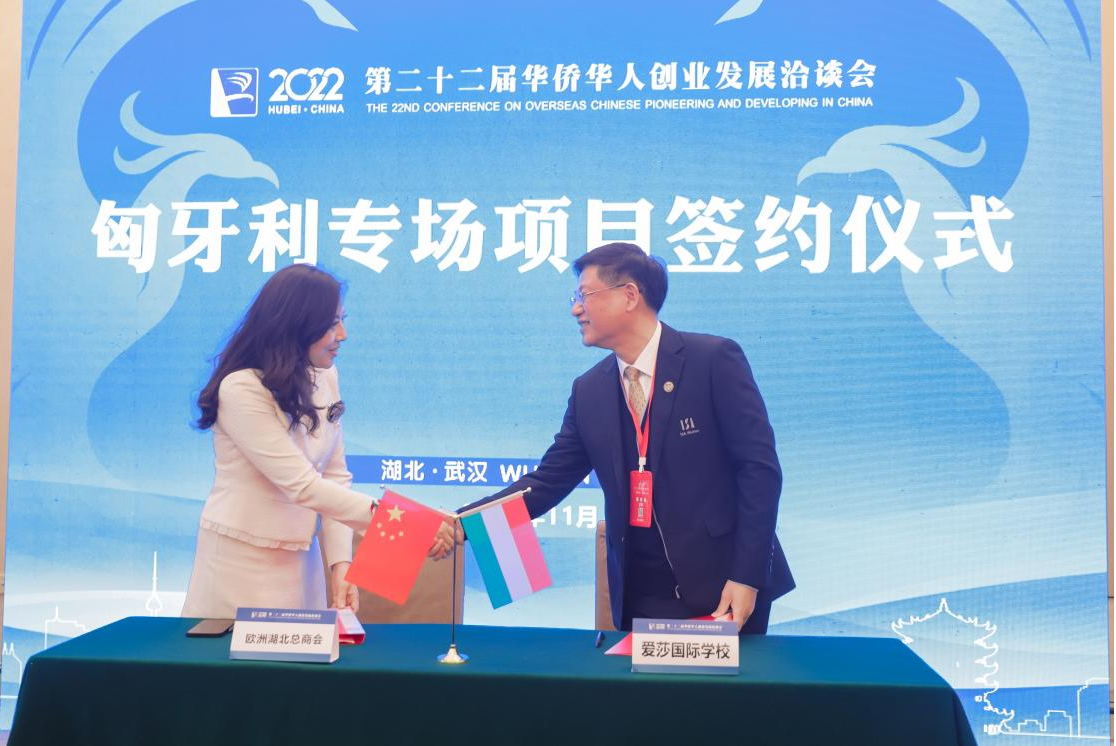 Signing Ceremony during the special sub-event featuring Hungary [Photo via the United Front Work Department of CPC Hubei Provincial Committee]