In 2014, the "Ancient Architecture Modeling Techniques" declared by Jinci Museum of Taiyuan was included in the fourth batch of representative projects in the National Intangible Cultural Heritage List.
In ancient times, before construction of buildings, people would first make an equal scale reduced sample to present the architectural design through the model. Such model making is called "Zha Xiao Yang". Each part of those models of ancient buildings is not only detachable, but also remains identical to that of the physical building, only reduced in size to form a movable building.
Qi Weicheng, a senior engineer of ancient architecture in Shanxi Province, was approved by the State Council to be the inheritor of the national intangible cultural heritage representative project - the ancient architecture modeling techniques in November 2014. In order to better inherit this skill, in 2010, Qi Weicheng registered and established the Shanxi Institute of Classical Art to take on apprentices and pass on his art.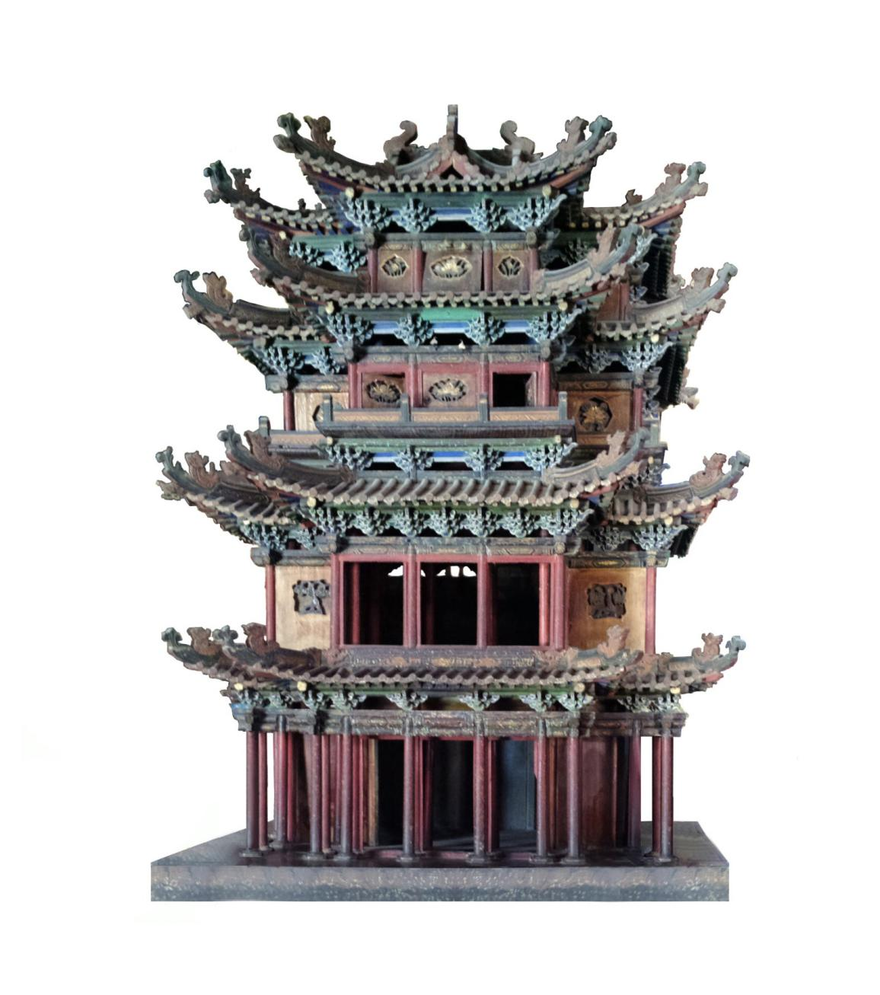 Ancient architecture model [Photo via the Publicity Department of the CPC Taiyuan Municipal Committee]
According to Qi Weicheng, the Song Dynasty building prototype in the collection of the Jinzi Museum in Taiyuan, Shanxi Province, is the earliest surviving model of ancient architecture in China, according to current evidence. In addition, Shanxi ancient architecture modeling boasts unique skills with more than 70 kinds of mortise, each technique contains the wisdom of the ancients.