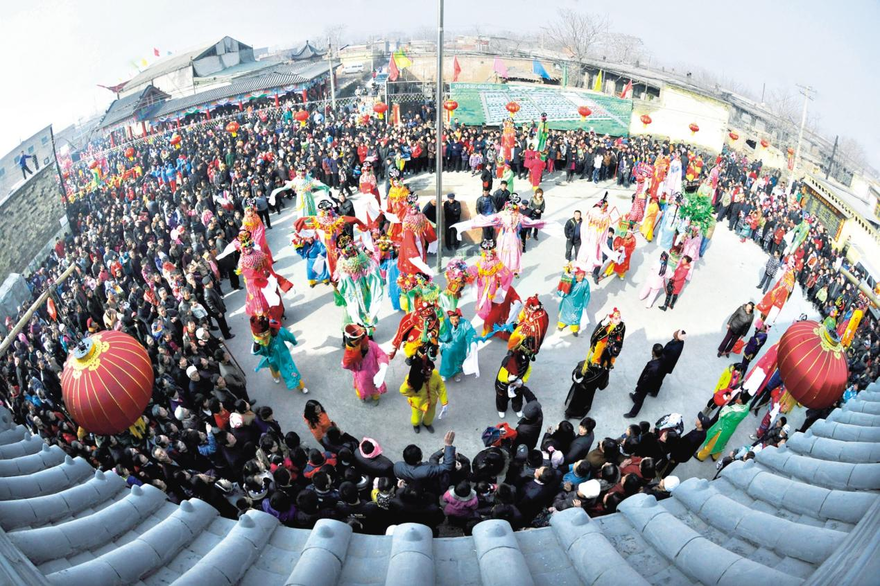 Xugou Beitiegun performance [Photo via the Publicity Department of the CPC Taiyuan Municipal Committee]
Xugou Beitiegun is a popular folk dance art with strong local characteristics. It incorporates the artistic features of folk handicrafts, folk fine arts, folk music, folk oral literature, folk drama, folk acrobatics and other art forms.
An adult at the bottom carries a character dressed by a child standing on the top of a special iron rod which connects them two. On the top of the iron rod, the lovely opera character dressed by a child dances with the rhythm, waving the two long watersleeves (white silk sleeves of the costumes of traditional Chinese operas and dances). Under the iron rod, folk artists move forward slowly.
This unique form of performance involving children and adults, is called Beitiegun. Originated in the Jin Dynasty (1115-1234) and evolved from prayer activities, it boasts a long history of about one thousand years and has been developed into a pure folk art actively performed in festivals. Xugou Beitiegun was included in the National Intangible Cultural Representative Heritage List in 2008. Because of its European ballet-like "lifting" , it is also known as the "air ballet".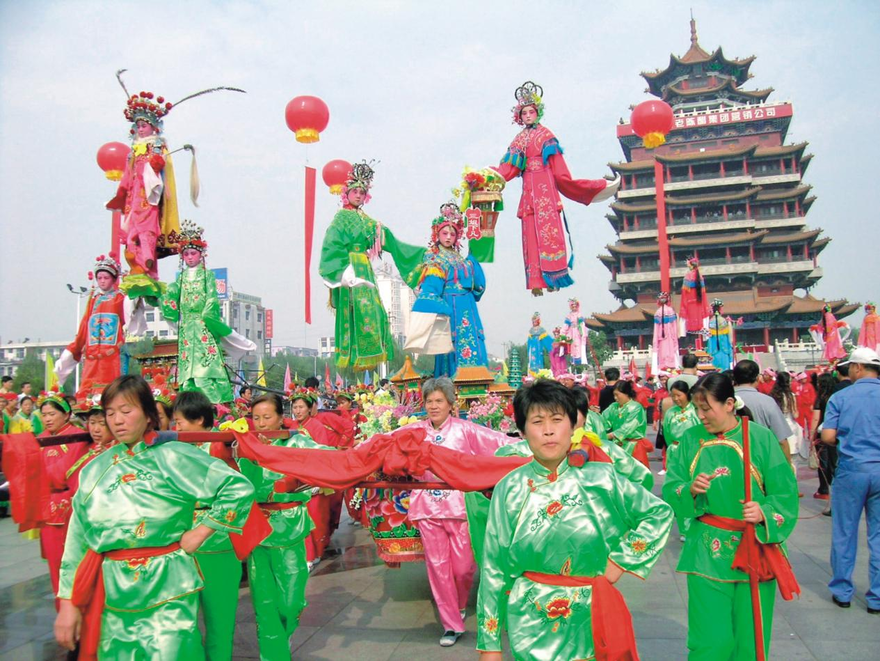 Xugou Beitiegun performance [Photo via the Publicity Department of the CPC Taiyuan Municipal Committee]