In recent years, the Xixian New Area Branch of State Grid Shaanxi Electric Power Company has been continuously deepening the digital construction and application of grassroots power supply stations, providing users with convenient, considerate and thoughtful power supply services in a variety of ways.
Wang Kefeng is a 52-year-old employee of Gaozhuang Power Supply Station, Jinghe Branch of State Grid Xixian New Area Power Supply Company, who has been engaged in power supply for 29 years.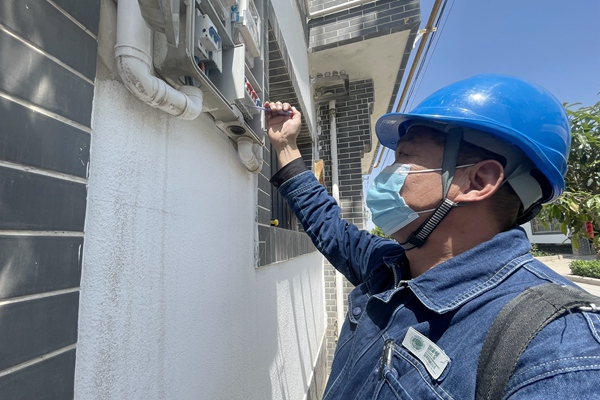 Wang Kefeng checks the power lines across villages.
He has been awarded as the outstanding individual of the power supply station many times and is the "group leader" of several WeChat groups of more than 1,200 households. He is affectionately known as "Lao Wang" by the locals. Every morning, he opens his WeChat groups of power supply service, checks and deals with users' problems in a timely manner, ensuring that the problems will be solved within half an hour.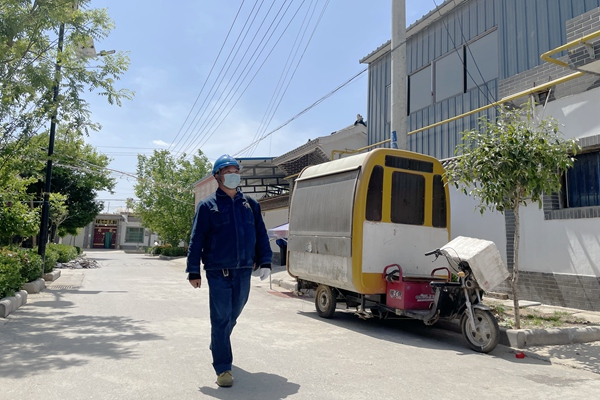 Wang Kefeng visits residents.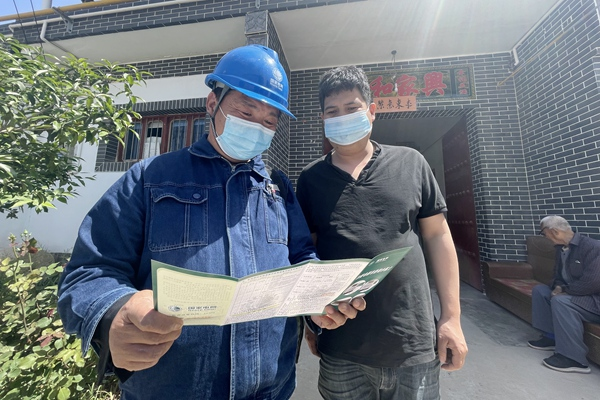 Wang Kefeng (left) explains the knowledge of power use to people.
Jinghe Branch of State Grid Xixian New Area Power Supply Company has established and operated 370 WeChat groups of power supply service, with its transformer substations distributed across 100 areas of townships, towns and villages. The user membership rate has reached 70 percent and continues to rise.
Over the past 29 years, Lao Wang has walked more than 31,000 kilometers for power line inspection and offered on-the-spot services more than 70,000 times. Every power supply station in Jinghe New City boasts numerous WeChat "group leaders" who considerately provide efficient services for the people every day and build a "bridge" connecting the hearts of power supply enterprises and residents.