On July 29, participants of "Roaming and Reading Shandong" Visiting Foreign Friends' Experience in Jining visited the Kong Family Mansion and the Temple of Confucius in Qufu, Jining. More than 10 influencers and media workers from Japan, South Korea, Italy and other countries witnessed the unique charm of the "Hometown of Confucius and Mencius, Capital of the Grand Canal Culture, and Cultural Hub".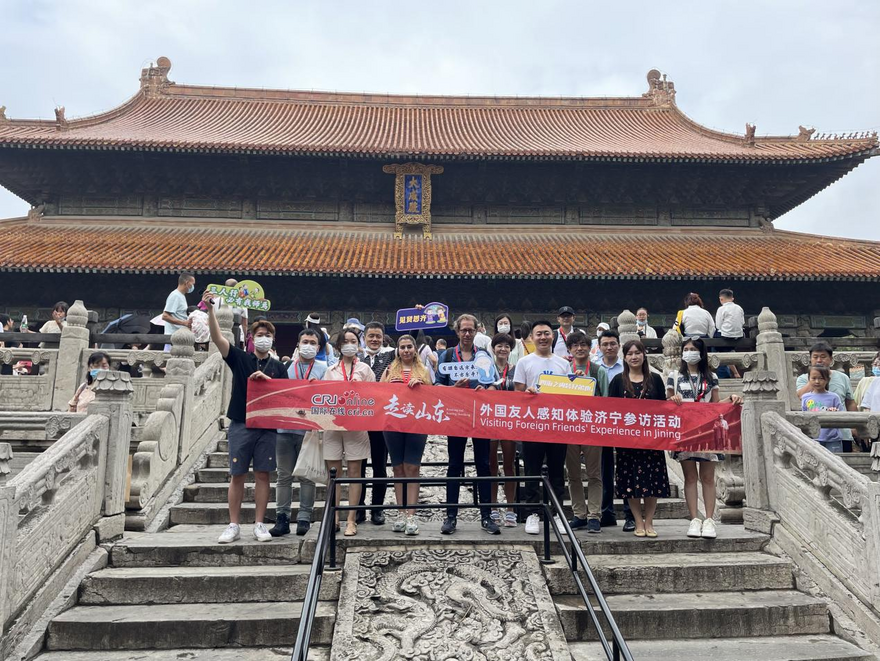 Participants take a group photo at the Temple of Confucius. [Photo by Cao Kefan]
Stepping on the green flagstone path and enjoying the green pines and cypresses, foreign friends entered the Temple of Confucius where they embraced the millennium-old culture and vintage charm. Looking ahead, they were amazed by the magnificence and solemnity of Lingxing Gate, Taihe Yuanqi Archway, Shengshi Gate, and Dacheng Hall. Green bricks, Han tiles, and stone-carved archways immersed everyone in the millennium-old profound Confucian culture.
Then, the foreign friends arrived at the Kong Family Mansion, known as "the Top Residence in the World". The mansion, originally called "Duke Yansheng Mansion", was the historical residence and office area of the direct descendants of Confucius granted the hereditary title of "Duke Yansheng". Covering an area of about seven hectares, it is composed of about 170 assorted buildings, and houses more than 100,000 various cultural relics and over 60,000 archival resources from the Ming and Qing Dynasties (1368-1911).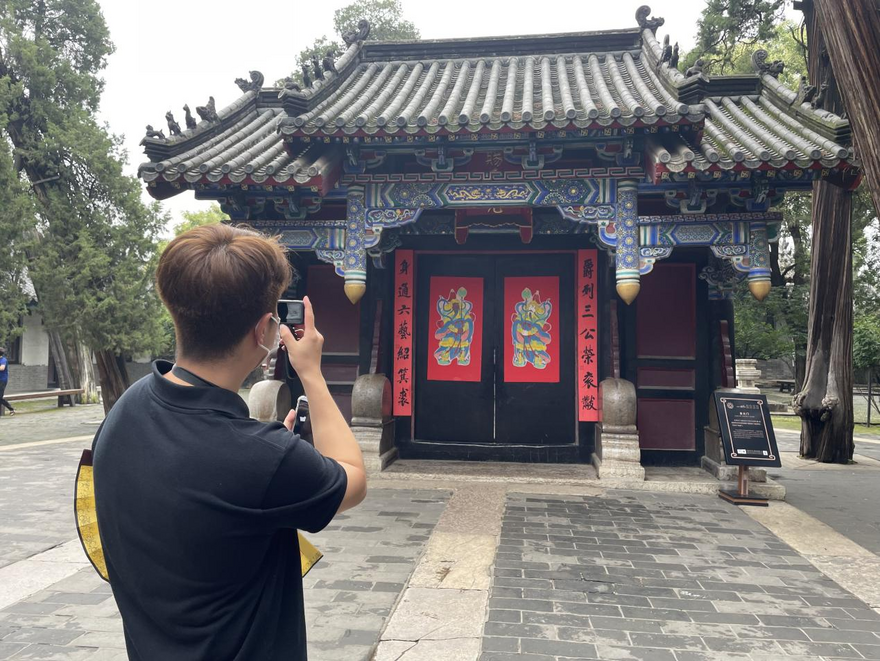 Foreign friends visit the Kong Family Mansion. [Photo by Cao Kefan]
"I'm very glad to have the opportunity to witness the long history and splendid culture of Jining with friends from various countries," noted Kim Jun Bum, a Korean entrepreneur and social media influencer. Right here, he was able to embrace the millennium-old Chinese culture and gain a better understanding of China.