Huai'an, a waterside city, is the birthplace of Huaiyang Cuisine, one of the four great traditional Chinese cuisines. Huaiyang Cuisine includes a list of over 1300 different dishes, more than 400 dishes of which are invented in Huai'an.
Thanks to its advantageous geographical location, Huai'an is known as a land flowing with milk and honey. Soft Cloth Long Fish, the most famous dish in Huai'an, built its reputation with its incomparable fresh flavor.
Soft Cloth Long Fish, the name of which comes from its band-like appearance, has been listed among top ten famous dishes in Jiangsu. Cooking the dish is a big test of the chef's skills. First of all, one needs to select long fish, namely eels, in proper shape, and then cut them into long pieces after removing their bones. After putting the eels and other ingredients over the fire, you must be very careful of time because every second makes a difference.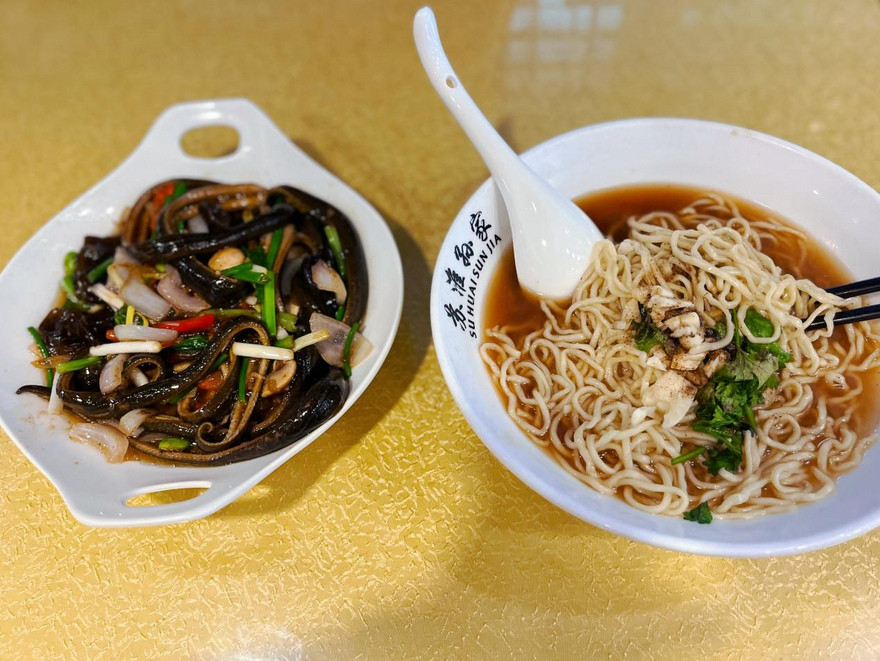 Soft Cloth Long Fish Noodles
After being cooked, the meat strips of the long fish taste tender and juicy. After a few bites, your mouth will be filled with the fragrance brought by the soft and fresh long fish.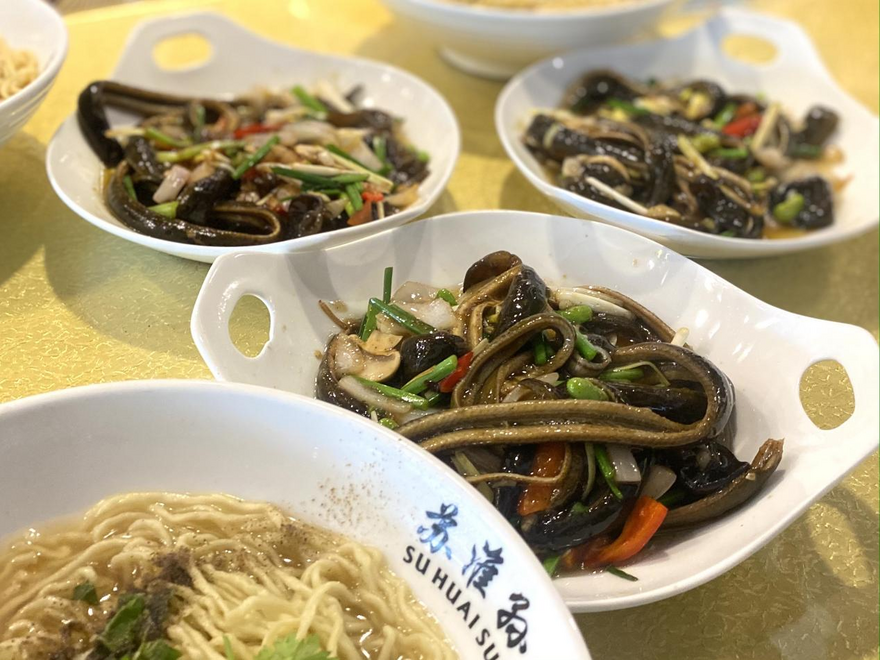 Soft Cloth Long Fish Noodles
The flavor of Soft Cloth Long Fish Noodles is even more unforgettable. When served, the noodles are in rich and delicious soup. There is another bowl containing the dressing for the noodles which is made of fried eels and seasonal vegetables. The eels taste soft and tender with the aroma rising with the heat.
In addition to Soft Cloth Long Fish, Huai'an boasts numerous dishes with local characteristics that requires nearly 40 different cooking skills to make, such as braising, stewing, simmering, warming, frying and so on. "Huaiyang cuisine is light in taste and beautiful in appearance. More importantly, the traditional cooking skills are perfectly inherited from generation to generation, which is truly remarkable." Celia, a video blogger from Guatemala, spoke highly of Huaiyang cuisine when participating "Daka China 2022- Exploring Magnificent Landmarks in Jiangsu" and "Experiencing Culture Along Huaiyang Canal" Online International Communication Events.