On the afternoon of March 27, young bloggers from Romania, Syria, South Korea, Thailand, Vietnam, Rwanda, Ghana, Zambia, Morocco, Cameroon and other countries walked into the Fengtuyicang Granary, Dali County, Weinan City, Shaanxi Province, China, to trace the imprint of farming civilization.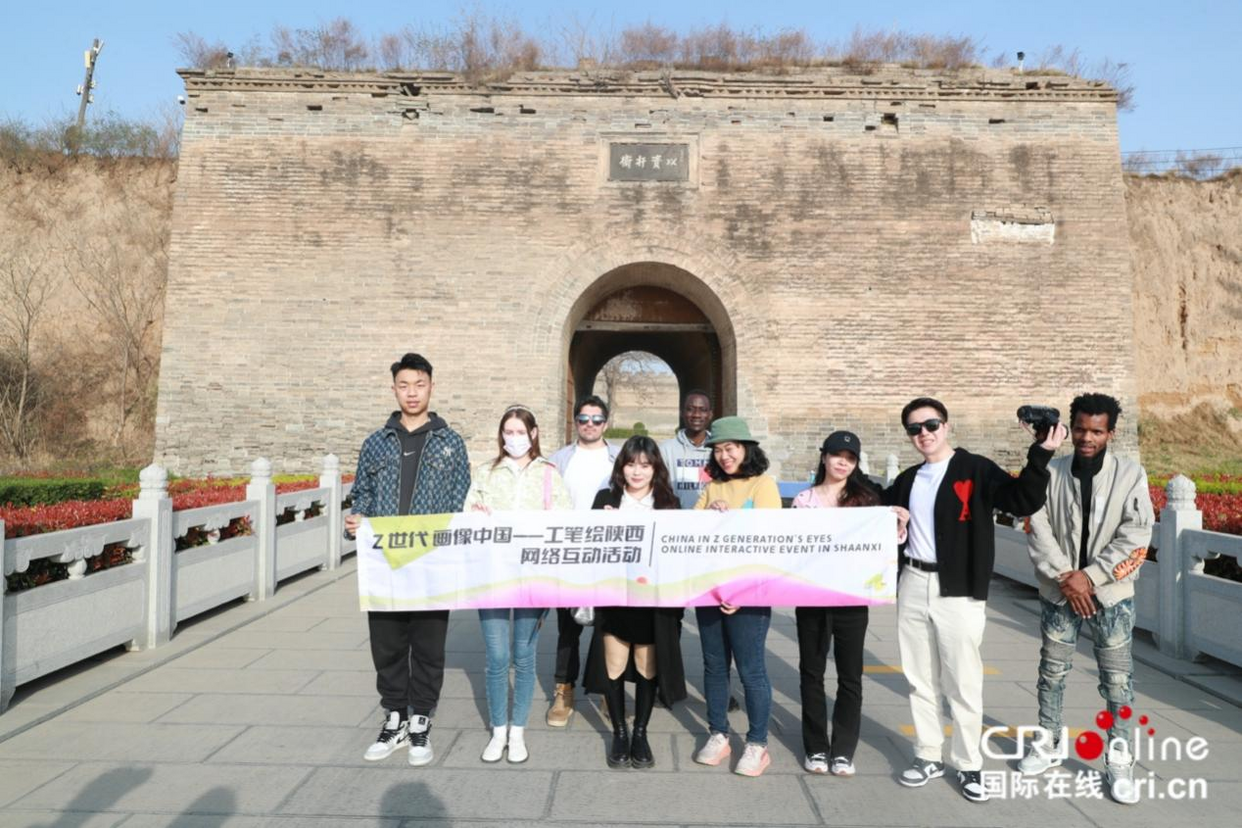 Global youth taking a group photo in the Fengtuyicang Granary. [Photo by Peng Yipeng]
Walking beside the city wall of green bricks and black tiles, strolling on the flat and wide roof of the granary, one can see the mountains and rivers, the cottages and the countryside, and the whole idyllic rural setting.
"I think the Fengtuyicang Granary is very large and majestic. There is a feeling of traveling back to ancient times. It is really amazing that its buildings are still intact," said Vu Khanh Linh from Vietnam.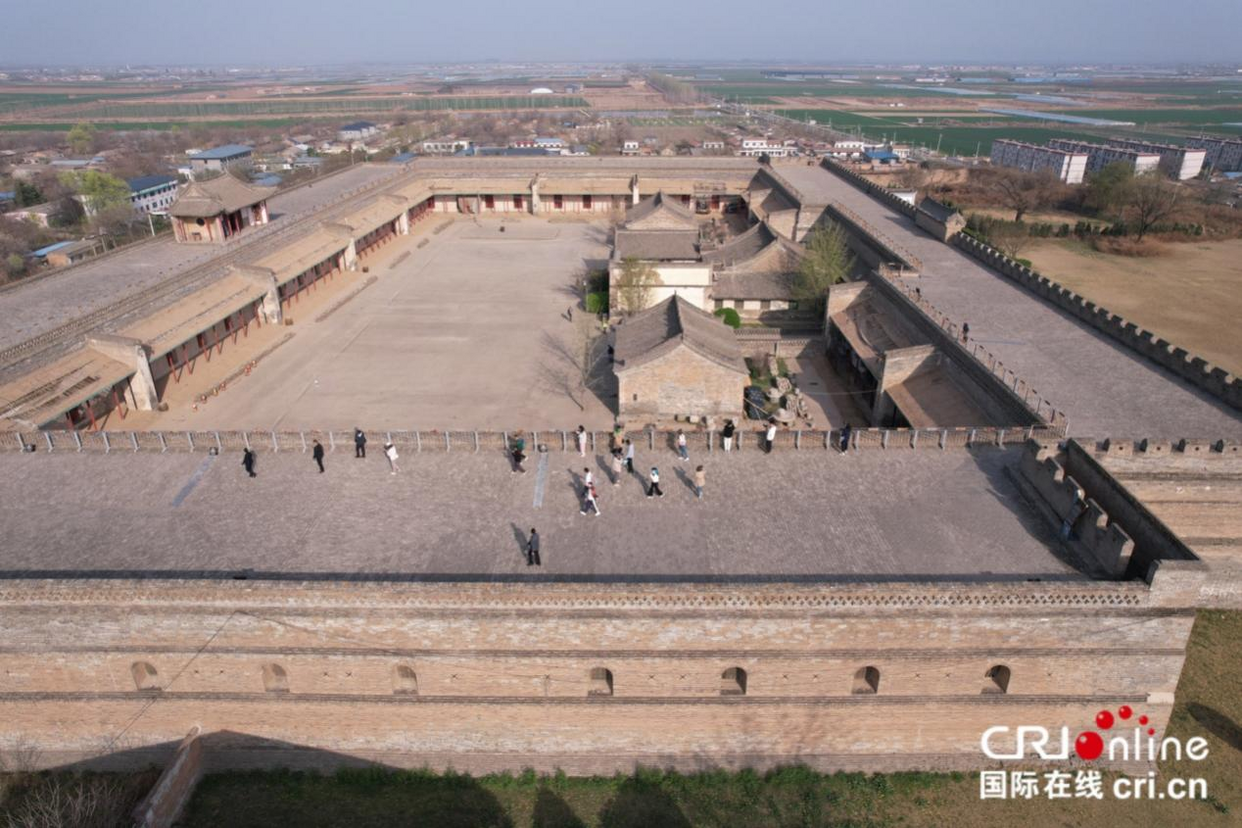 An aerial photo of the Fengtuyicang Granary. [Photo by Peng Yipeng]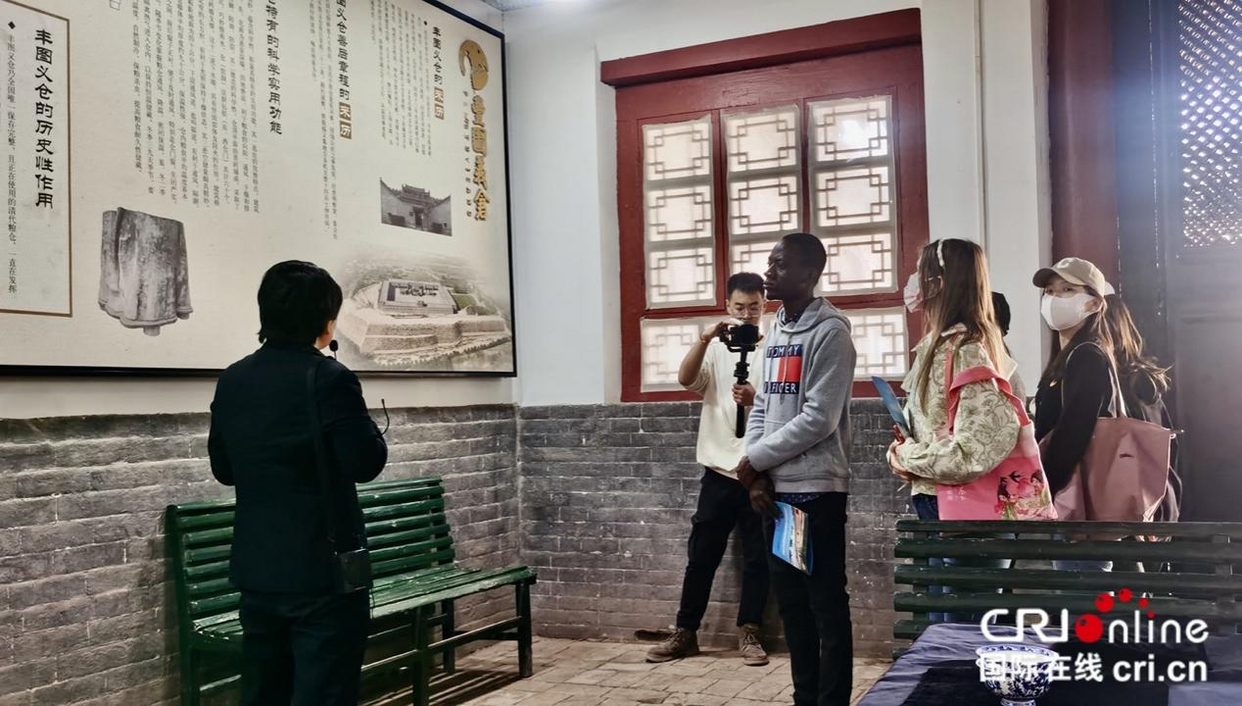 Global youth listening to the docent introducing the history of the Fengtuyicang Granary. [Photo by Peng Yipeng]
"I heard that this place used to be a granary for famine prevention, and it is still storing grain today. Here I have seen the diligence and kindness of Chinese farmers and the wisdom of ancient Chinese people. I am very glad to have the opportunity to come here to witness the history of China," exclaimed Kim Junbum from South Korea.
"I have been in Weinan for more than a year. This is my first time really visiting the countryside of Weinan. I am very glad to see these ancient buildings which look magnificent with a long history," said Ou Sai, an international student from Shaanxi Railway Institute.
In recent years, a statue of Yan Jingming and a farming culture experience area have been set up in Fengtuyicang Granary to attract tourists, turning the scenic spot into a new symbol of Weinan tourism.