The Fifth Nanjing Catering Supply Chain Exhibition and the fifth Nanjing Hot Pot Food Supplies Exhibition are taking place in Hall 4 to 7 of Nanjing International Expo Center. The events were launched on March 16 and will last till March 18.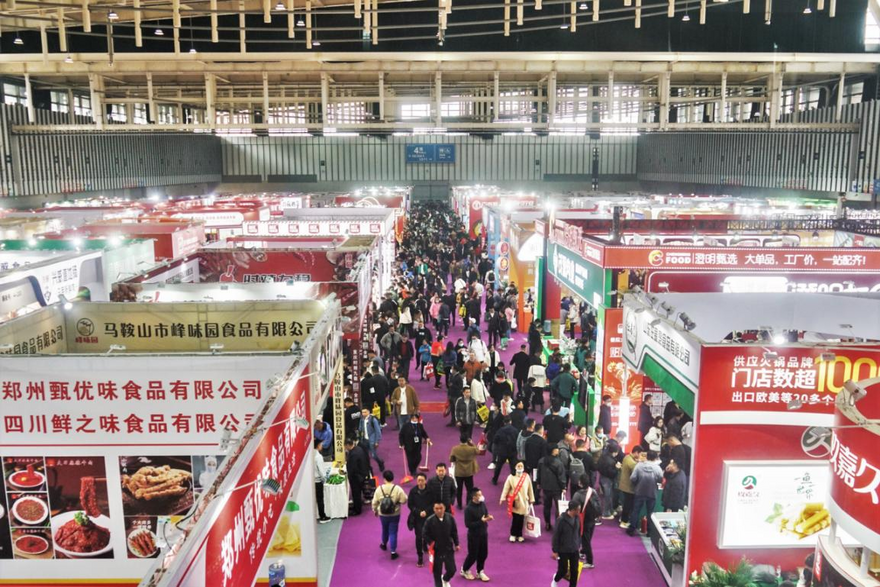 The exhibition site [Photo via Sun Nan]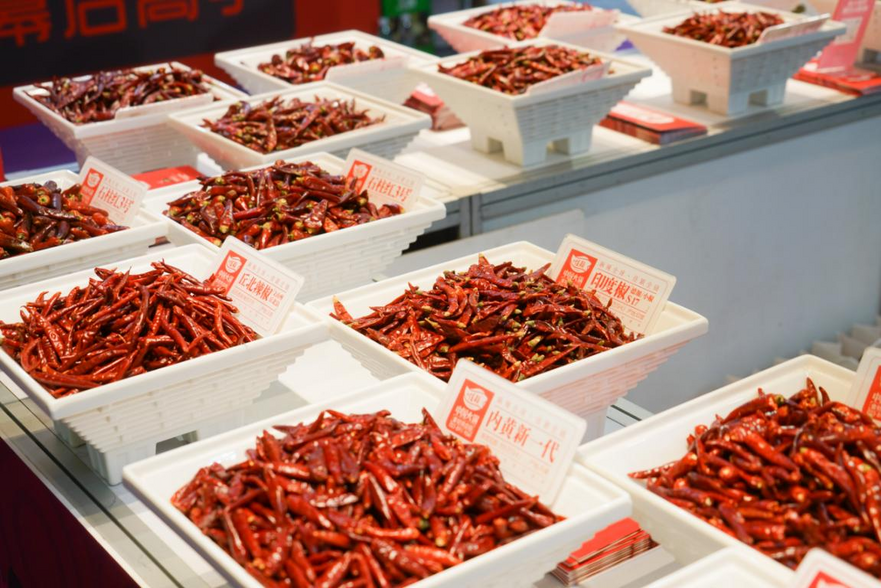 Products on display [Photo via Sun Nan]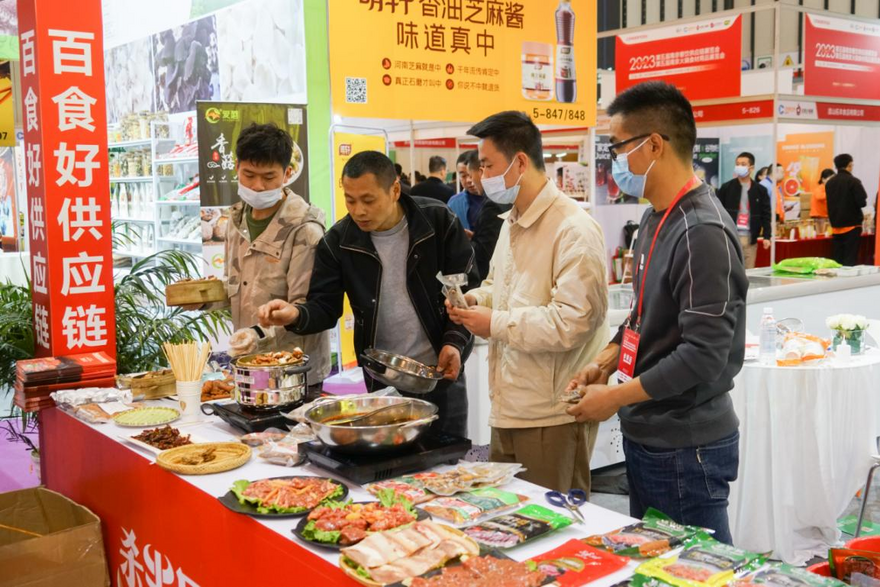 Visitors on site [Photo via Sun Nan]
With an exhibition area of nearly 60,000 square meters, the events have attracted more than 2000 exhibitors to participate. Products applying cutting-edge technologies within the industry and thousands of new products are displayed.
The exhibits cover products from all parts of hot pot industry chain, including tens of thousands of new ingredients, precooked dishes, barbecue snacks, drinks, hotpot soup bases and condiments, as well as cooking tools and equipment for centralized kitchen. A one-stop platform for hotpot industry, involving supply, procurement, communication, promotion, investment promotion and cooperation is expected to be established.