Recently, the 2023 Sichuan Flower (Fruit) Ecotourism Festival and the 24th Mianzhu Pear Flower Festival officially kicked off. Tourists from all over the world gather together in the sea of flowers, freely enjoying the flower, wandering in nature and feeling the romance of the countryside.
In mid-March, thousands of mu (over 164 acres) of pear flowers in Qingquan village, Jiulong Town, Mianzhu are in full bloom. From a distance, the pear blossoms covering the mountains nearby have formed a sea of blossoms. Riding along the flat and wide road along the mountains, the seasonal views can be captured everywhere, featuring white pear flowers and plum flowers, golden rape flowers, and pink peach blossoms, together emitting a strong fragrance.
In recent years, Mianzhu, taking advantage of its flowers and relying on rich natural resources and unique tourism products related to gliding experiences, hot springs and nianhua (the New Year pictures), has made great efforts to build a number of high-quality rural tourism complexes, renovate comprehensive supporting facilities, continuously improve the quality of rural tourism along the mountains, and constantly boost tourism vitality. "Flower economy" is gradually becoming an important resource and supporting force for Mianzhu in strengthening its regional tourism and accelerating rural revitalization.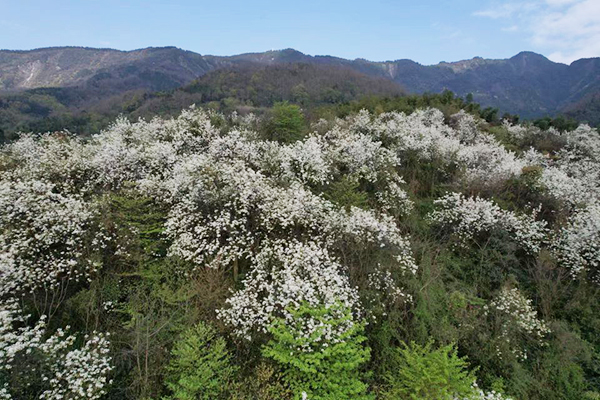 Pear flowers filling the mountains [Photo via the Publicity Department of the CPC Mianzhu Municipal Committee]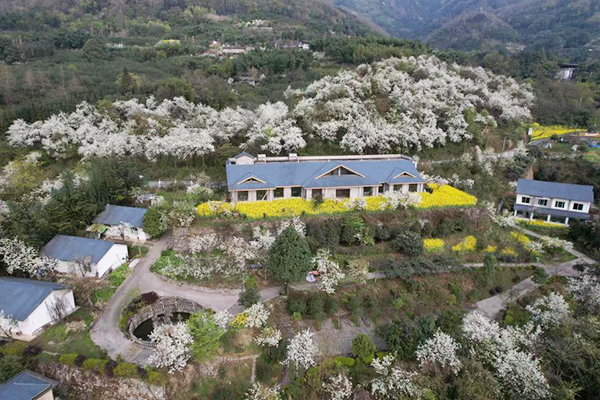 Pear flowers and rape flowers together form a gorgeous view. [Photo via the Publicity Department of the CPC Mianzhu Municipal Committee]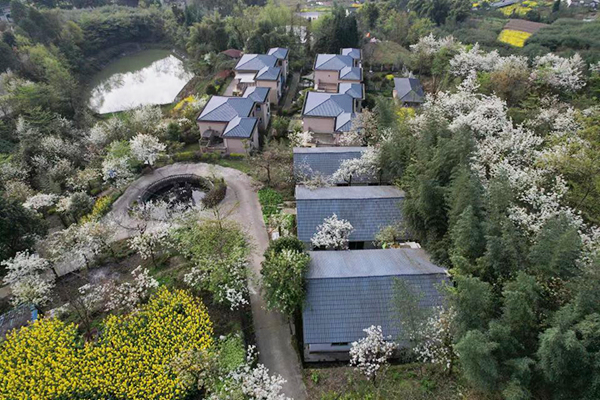 Pear flowers are in full bloom in a garden. [Photo via the Publicity Department of the CPC Mianzhu Municipal Committee]