On May 28, a group of foreign internet influencers from countries such as Belarus, Indonesia, Japan, the Republic of Korea, Nigeria, Russia, Serbia, Turkey, the United Kingdom, the United States, and Vietnam visited Shenyang. The purpose of their visit was to participate in an event themed "North of Hunhe River, the Depths of My Longing", specially designed for overseas influencers.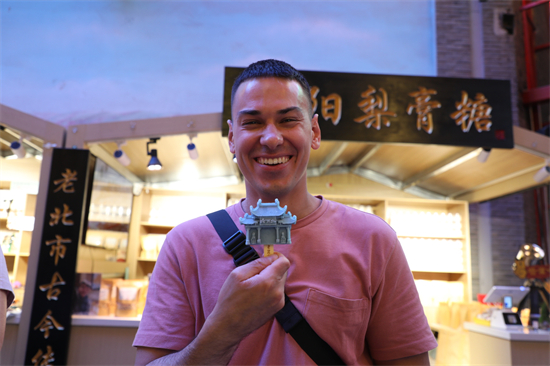 Dabizhy Laurentsi, a foreign internet influencer from Belarus samples an ice cream featuring cultural and creative elements, photo by Li Peixuan
On the evening of May 28, the foreign internet influencers visited Laobeishi pedestrian street in Shenyang. During their visit, they took a leisurely stroll along the ancient streets and enjoyed local cuisine while basking in the live performances. The foreign internet influencers had a remarkable experience immersing themselves in traditional customs and indulging in a variety of attractive activities and delicacies. They also shared their journey with their followers through their lenses.
On the morning of May 29, foreign internet influencers made their way to the Liaoning Provincial Museum to participate in the "Elegant and Melodious Sound" Guqin Culture Exhibition. During the event, they were able to delve into the rich historical stories and cultural significance of the guqin, a traditional seven-string Chinese musical instrument, as shared by a narrator.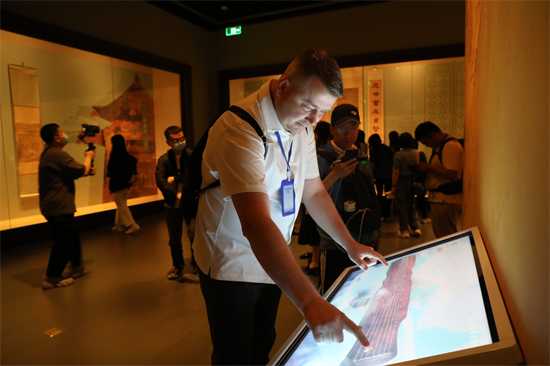 Viacheslav Shchekin, a foreign internet influencer from Russia gains knowledge about guqin through a screen, photo by Li Peixuan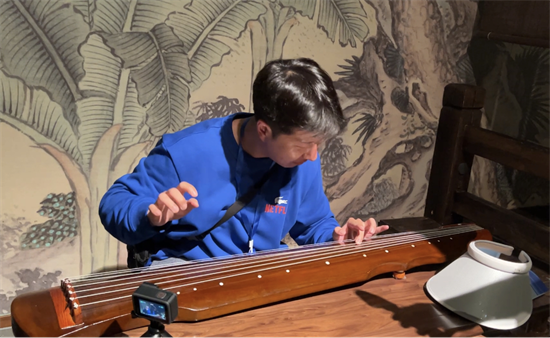 Kim Junbum, a foreign internet influencer from the Republic of Korea plays the Chinese guqin, photo by Chen Mo
Foreign internet influencers were treated to a performance named Jiu Er at the Liaoning Ballet. The principal dancers, Ao Dingwen and Wang Zhanfeng delivered a captivating show that gained the admiration of the audience.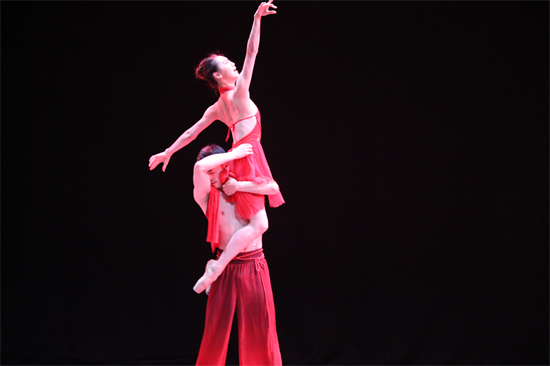 Ao Dingwen and Wang Zhanfeng bring the ballet show Jiu Er, photo by Li Peixuan
Besides, foreign internet influencers paid a visit to BBA Plant 19.88 Tiexi on the afternoon of May 29.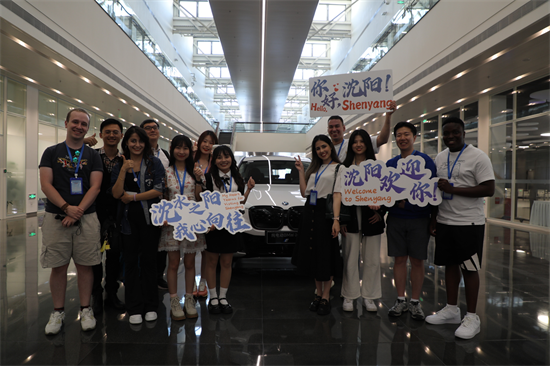 A group photo of foreign internet influencers in the BBA Plant 19.88 Tiexi, photo by Li Peixuan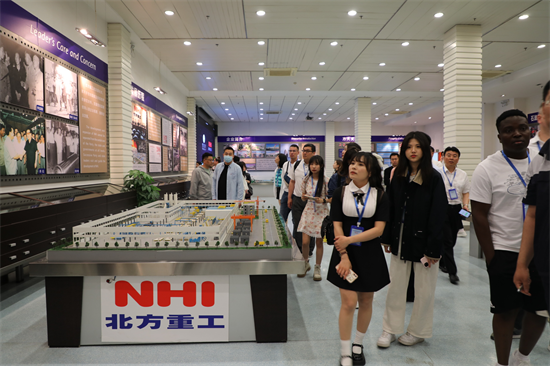 Foreign internet influencers visit Northern Heavy Industries Group Co., Ltd., photo by Li Peixuan
Shenyang, a city steeped in profound history, culture, and industrial traditions, captured the hearts of foreign internet influencers. For them, it is a city showcasing a blend of simplicity, hospitality, and romance with stunning landscapes, attractive buildings, and friendly locals. Expressing their admiration for this city, foreign internet influencers eagerly set out to capture its essence through a series of photos and videos, with the hope of sharing their love for Shenyang with others worldwide.
By showcasing the city's charm, these overseas influencers sought to deepen global appreciation for Shenyang and inspire even more visitors to discover all it has to offer.