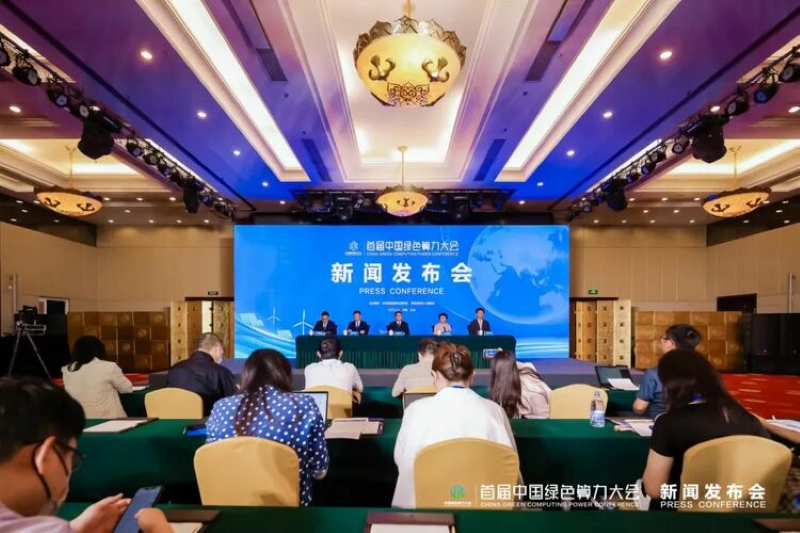 The press conference
A press conference was held for the first China Green Computing Power Conference (hereinafter referred to as the Conference) in Beijing on June 1, 2023.
The Conference is set to take place in Hohhot, Inner Mongolia Autonomous Region, China, from July 1 to 3, 2023. The Hohhot Municipal Committee of the Communist Party of China (CPC) and Hohhot Municipal Government will jointly organize the Conference, which is themed "Integrate Green and Computing, Empower All Industries – Building the Most Robust Green Computing Power Provider". It aims to provide a platform to showcase the achievements in green computing power, set an example in such field for the "national computing network to synergize east and west China", and establish a green computing power infrastructure hub to lead the industrial growth.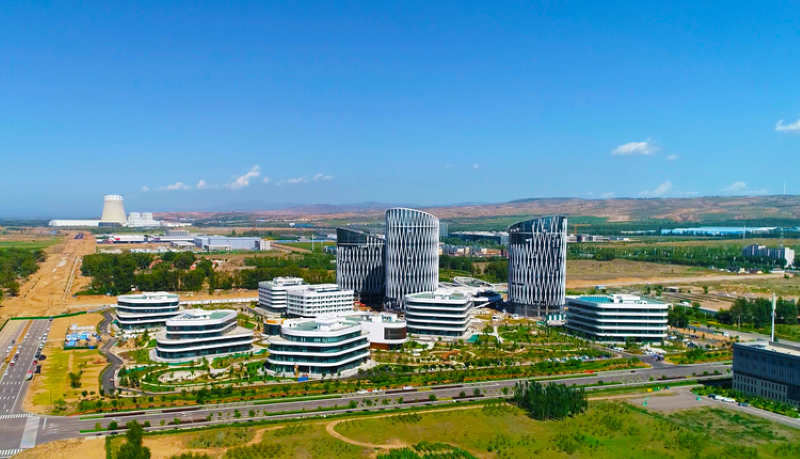 Horinger Talent Innovation Valley [Photo by the Publicity Department of the CPC Hohhot Municipal Committee]
The forthcoming event will be carried out based on an exchange platform employing the "1+4+2" format. This format includes an opening ceremony with a keynote speech, four parallel meetings, and two activities including a roundtable discussion and a themed visit. The four parallel meetings will center on several areas, including green energy, computing power development, and data value elements. These meetings will bring together leading industrial research institutions, industry associations, and top enterprises to exchange their insights into current industry trends and technical practices. Furthermore, those industry professionals will visit key industrial bases and innovative facilities located within Horinger New Area, for a better understanding of the ideal business environment that Horinger has created for upstream and downstream enterprises in the green computing power industry, and also the remarkable accomplishments made in the development of the data center cluster in Horinger.
Additionally, the Conference will extend invitations to relevant responsible officials from national ministries and commissions, the People's Government of Inner Mongolia Autonomous Region , and national computing hubs, and also academicians, experts, and heads of the green computing power enterprises to attend.