On June 2, the Belt and Road International Youth Experience Team consisting of young participants from various countries and experts from over 10 countries, visited Xinyang to appreciate the unique charm of Nanwan Lake Scenic Area and witness achievements in the development of the local ecological civilization.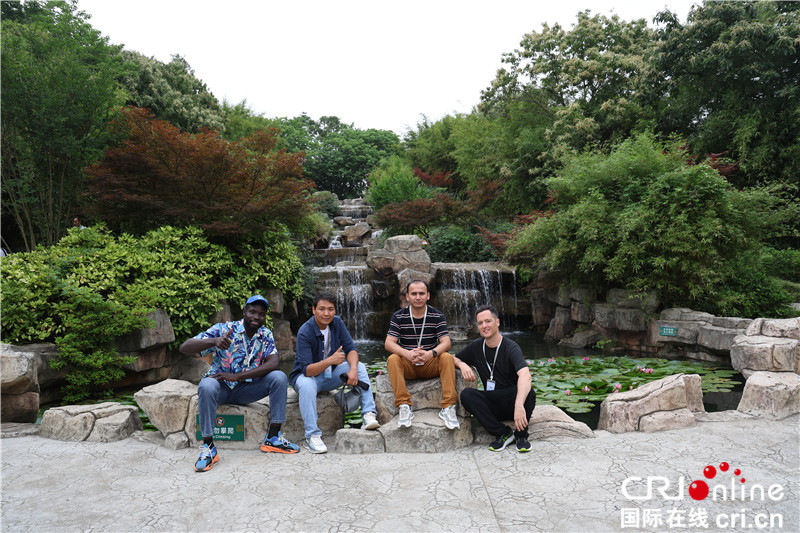 The members of the Belt and Road International Youth Experience Team in Nanwan Lake Scenic Area [Photo by Jia Qinqin]
Nanwan Lake Scenic Area, based on Nanwan Reservoir, combines the beauty of lakes, mountains, forests, waterfalls, and cultural landscapes, showcasing a harmonious and consistent natural scenery integrating "mountains, water, forests, islands, and tea".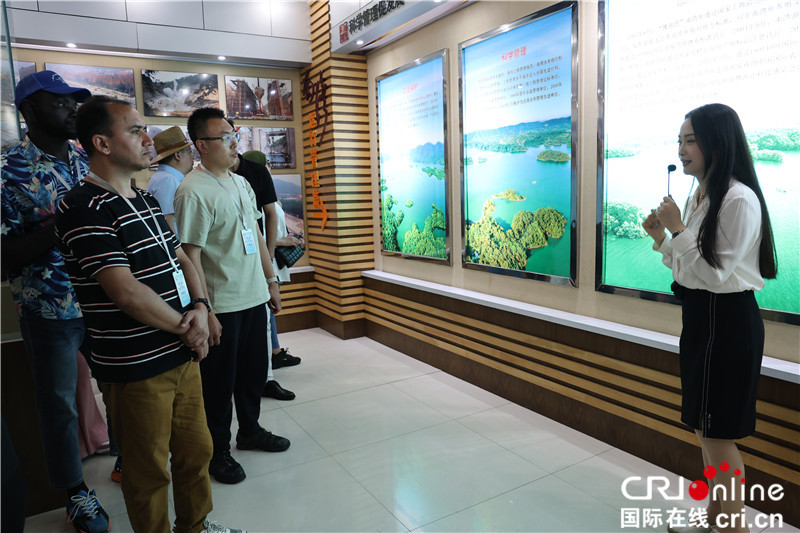 The participants are learning about Nanwan Reservoir [Photo by Jia Qinqin]
"Like many large-scale projects in China, Nanwan Reservoir exemplifies the spirit and advantages of Chinese people's unity in accomplishing great tasks. It not only provides water for agricultural and urban areas but also serves as a tourist destination, attracting many visitors and generating economic benefits," said Mohamad El Maouch, a foreign expert from Lebanon.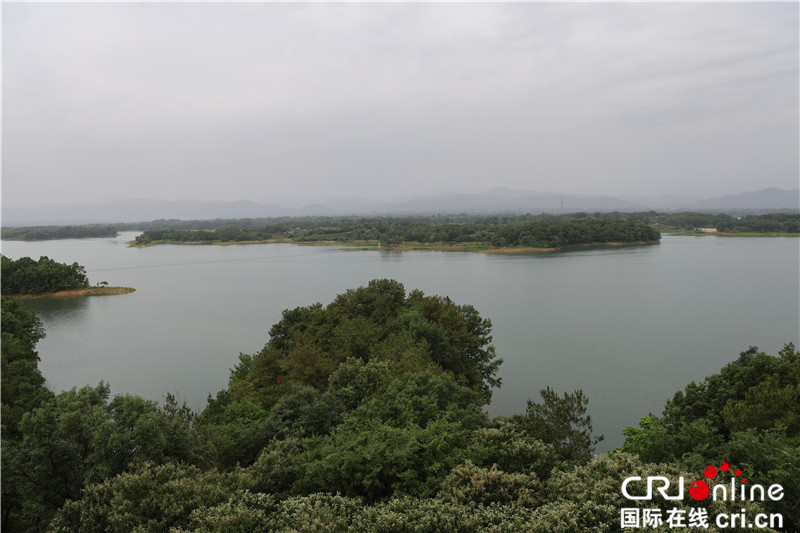 Nanwan Lake viewed from a height [Photo by Jia Qinqin]
The participants boarded a boat and arrived at the Tea Island, a tea cultural area on Nanwan Lake. They toured the scenic tea mountains, admired the panoramic view of this lake, and appreciated tea art performances, immersing themselves in Xinyang's tea culture.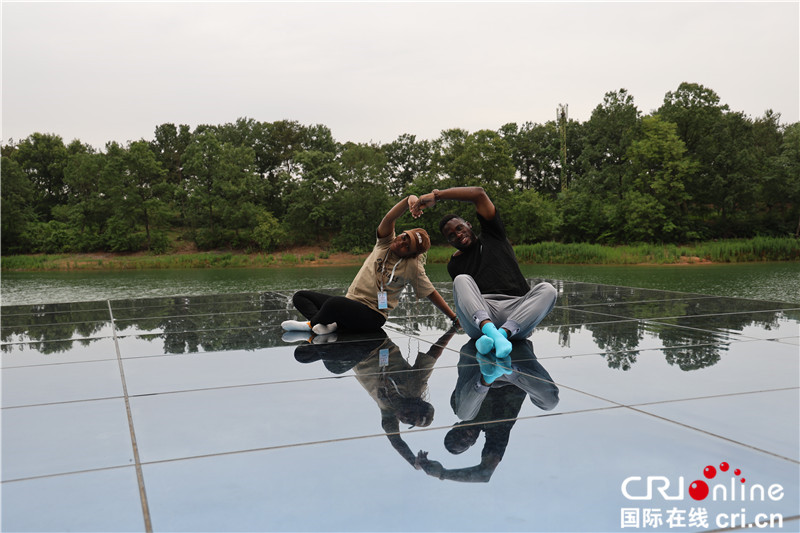 Two participants are taking a group photo [Photo by Jia Qinqin]
"The natural landscapes and ecological environment of Nanwan Lake have left a deep impression on me. I have been to many places in China and have observed that China is paying more and more attention to environmental protection. Many regions have proposed initiatives and policies to protect the environment based on their resource-related advantages. I believe that Nanwan Lake serves as a valuable example in terms of protecting the ecological environment and developing tourism based on natural advantages," said Mohammad Saiyedul Islam, a student from Bangladesh.