On July 31, the 2023 "Daka China - Understanding the Chinese Path to Modernization in Xinjiang" Online International Communication Event successfully concluded. Over the past week, Internet celebrities from eight countries, including Brazil, Colombia, Mexico, Pakistan, Spain, Thailand, the United Kingdom, and Vietnam, visited Urumqi, Hotan, and Kashgar to perceive Xinjiang's history and heritage and explore Xinjiang's stories of development in the new era.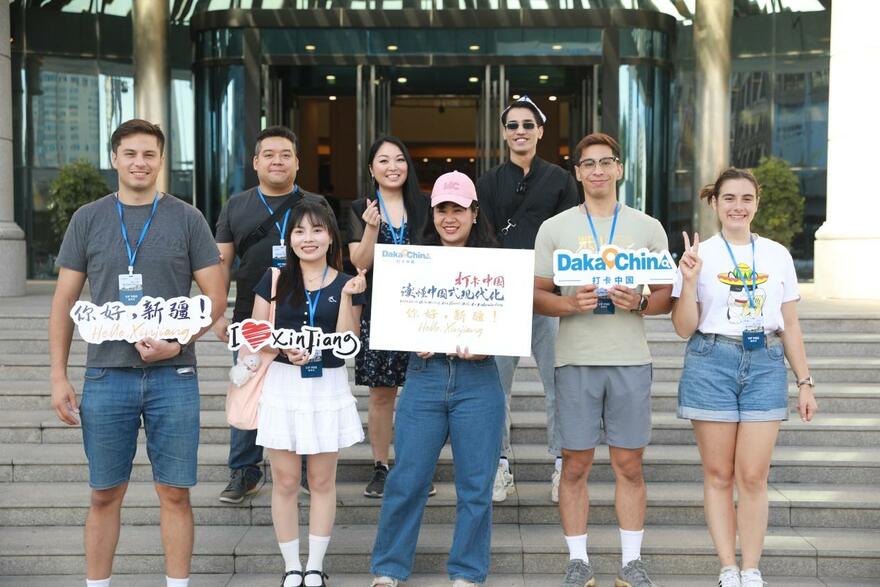 Foreign Internet celebrities take photos at Xinjiang Uyghur Autonomous Region Museum. [Photo by Qu Yi]
At Xinjiang Museum and Kashgar Museum, foreign Internet celebrities learned about the history of Xinjiang. At the Yotkan Ancient City and the Tomb of the Fragrant Concubine, they lingered over streets and lanes, tasting delicious food, experiencing song and dance, and learning folk customs.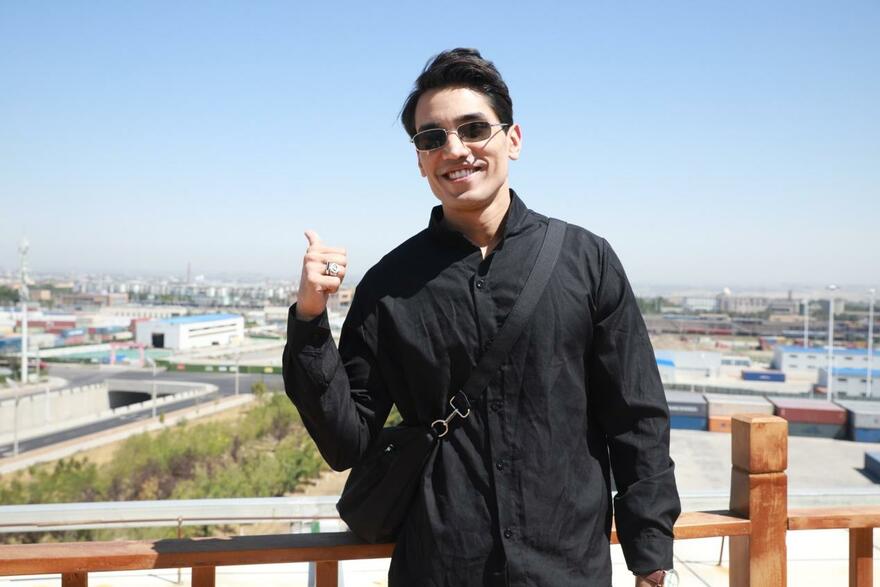 Younus Ghazali, a Pakistani Internet celebrity, gives a like to Urumqi International Land Port Area. [Photo by Qu Yi]
Standing on the platform of Urumqi International Land Port Area, Younus Ghazali, a Pakistani Internet celebrity, overlooked the comprehensive bonded area and the multimodal transportation center and exclaimed, "The scale is far beyond my imagination."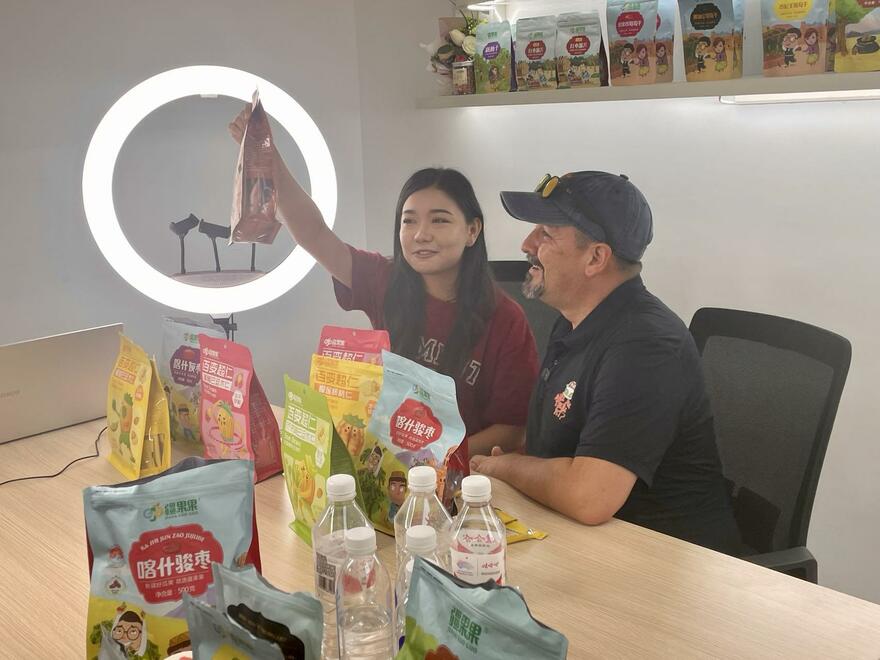 Fernando Munoz Bernal (right), a Columbian Internet celebrity, experiences live streaming marketing. [Photo by Zhao Yinping]
At the Hotan e-commerce industrial park, commodities are sold to places across the world via live streaming. Cyntia Midori Yamauchi, a Brazilian Internet celebrity, was amazed by the development speed of local e-commerce. She believed such a good development pattern could help local people lead a better life.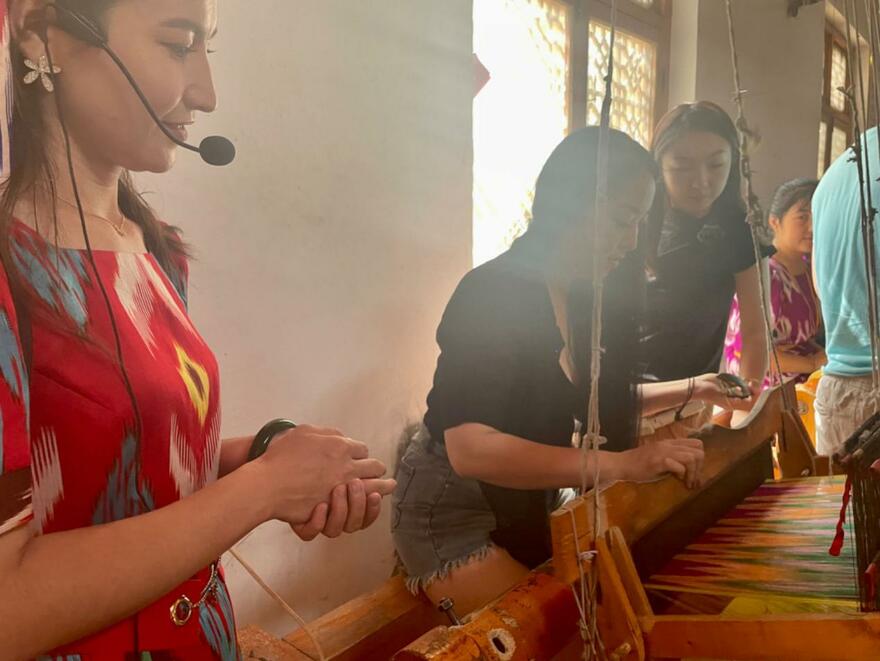 Cyntia Midori Yamauchi, a Brazilian Internet celebrity (second from left), experiences the weaving of Atlas silk. [Photo by Zhao Yinping]
In addition, foreign Internet celebrities sang high praise for the three skills of intangible cultural heritage: Hotan's handmade carpet, Atlas silk, and mulberry paper. The visit to the Kashgar Ancient City, the Daoxiang Village of Hanairike Town of Hotan, and the ethnic musical instrument village in Shufu County also left unforgettable impressions.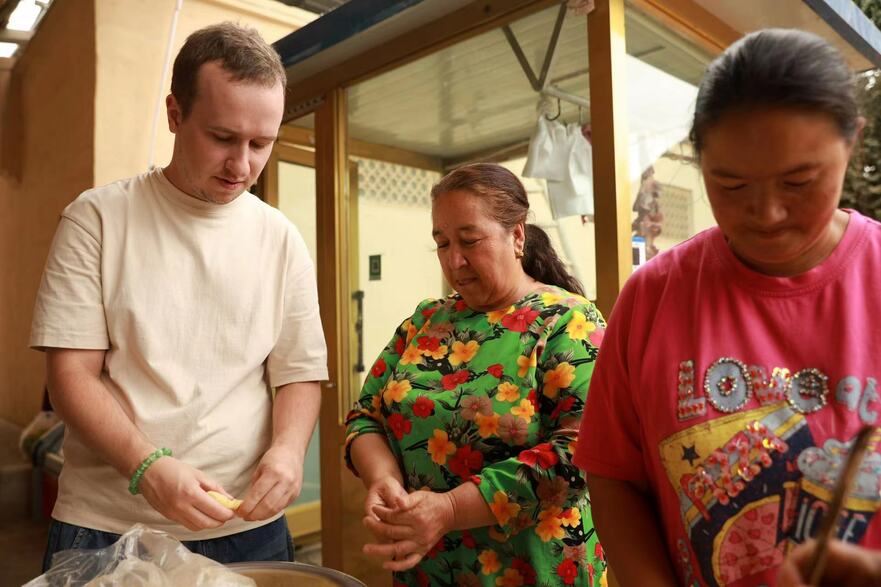 Luke, a British Internet celebrity (left), learns to make naan (crusty pancake) from villagers. [Photo by Bai Wei]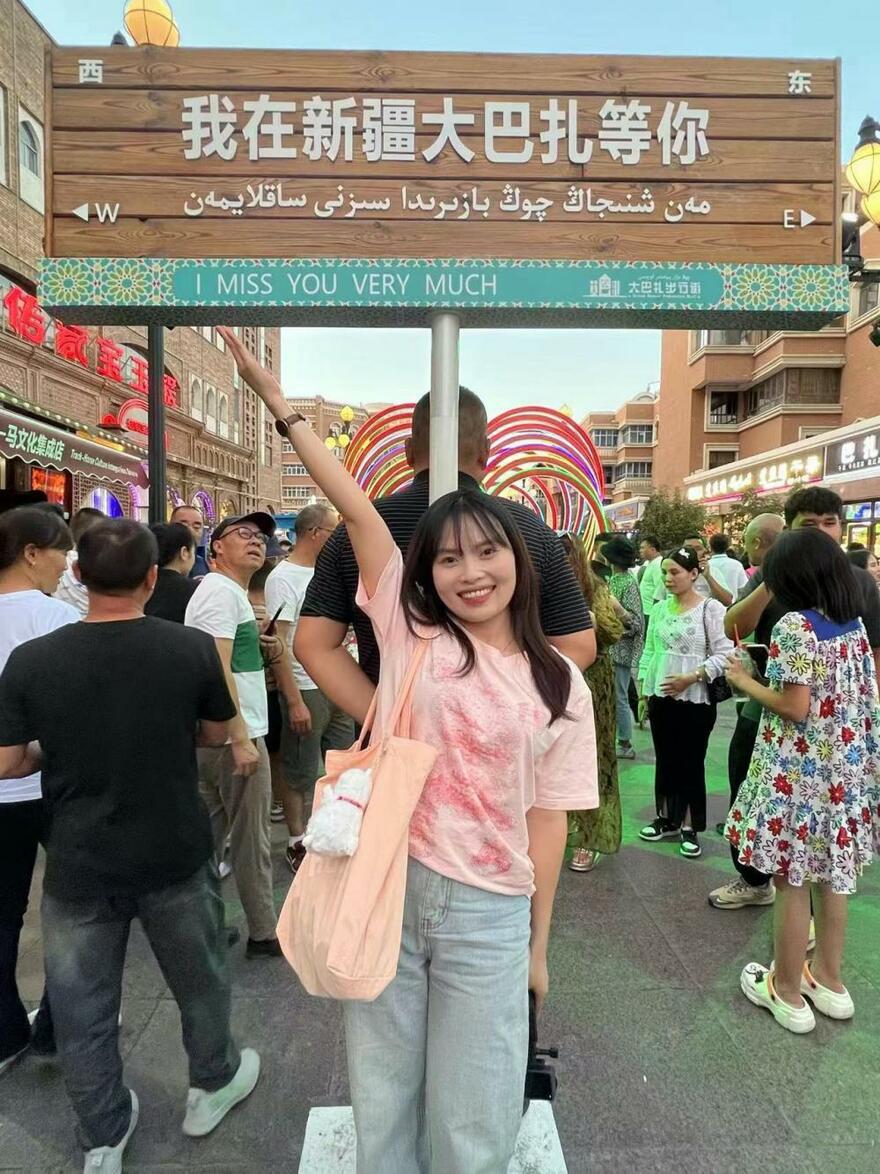 Nguyen Thi Thanh, a Vietnamese Internet celebrity, visits the Xinjiang International Grand Bazaar. [Photo by Song Shujun]
Experiencing the happy and prosperous life of the locals, the foreign Internet celebrities saw the real Xinjiang, "Xinjiang is home to beautiful scenery, nice food, and good people. I love Xinjiang."